Boy Kicked Out of Restaurant For T-Shirt
Little Boy's Shirt Got Him Booted From a Restaurant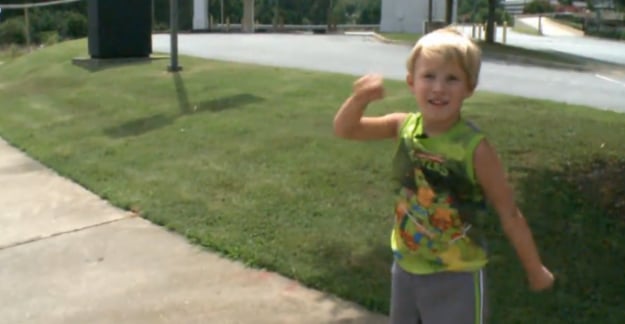 Frequent diners know the expression, "No shoes, no shirt, no service," but one restaurant in Atlanta may have taken the rule too far. Last week, 4-year-old Lewis Roberts and his family went to enjoy lunch at Tavern at Phipps. Shortly after they sat down, the hostess approached the group and told them they would have to leave. When asked why, the woman said the boy's t-shirt — a sleeveless top with a Teenage Mutant Ninja Turtles decal — violated the restaurant's dress code. Roberts's aunt asked to speak to a manager, who agreed that the shirt was inappropriate for the setting. So the family left, feeling hungry and frustrated.
"I just think it's crazy — a 4-year-old getting kicked out of a restaurant," Roberts's aunt tells a local news station. "If we thought for a minute that he was inappropriately dressed we would have gone to a different restaurant to save the embarrassment."
To see what the Tavern at Phipps has to say about the incident, read the full story on Huffington Post.
Source: 11 Alive News