Breastfeeding Emoji Could Be Coming Soon
Get Pumped: A Breastfeeding Emoji Could Be Coming to Your Phone Soon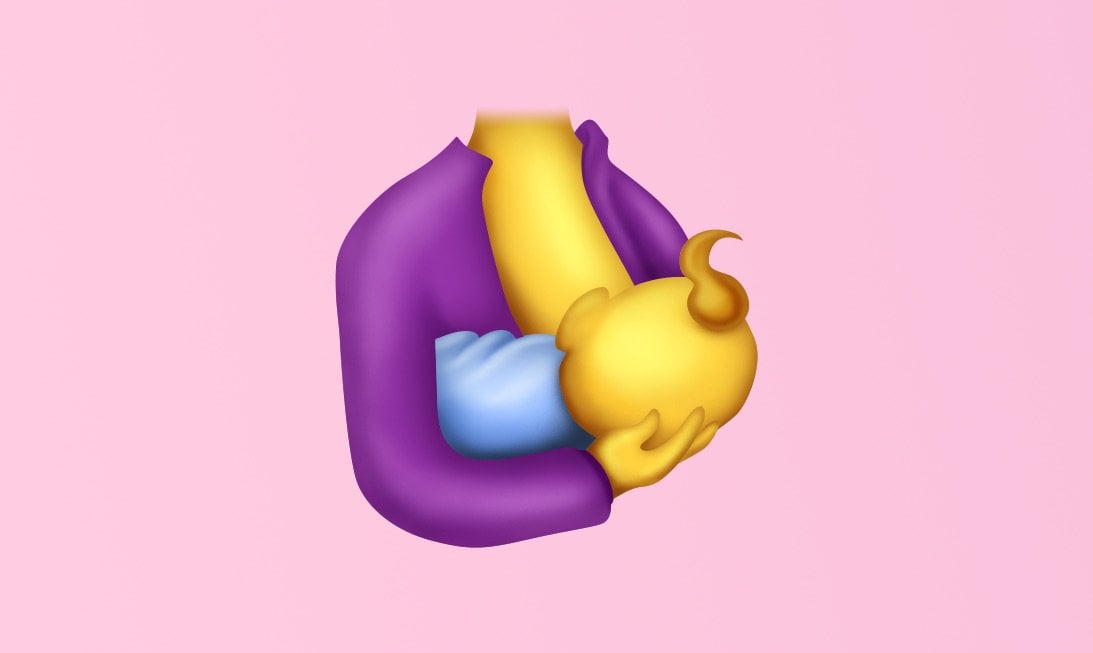 Cue the applause, because a breastfeeding emoji could be coming to our phones soon! Registered nurse Rachel Lee noticed the lack of a nursing emoji on her phone and submitted a proposal to Unicode to add the emoji to the keyboard. There's already a bottle emoji and a baby emoji, but Lee's proposal called out the one very obvious missing character — a breastfeeding mom. "The lack of a breastfeeding emoji represents a gap in the Unicode Standard given the prevalence of breastfeeding in cultures around the world, and throughout history," she wrote.
Lee submitted the design for the emoji, seen above, in a "cradle hold," which she said is "the most popular method of holding a baby when breastfeeding." With three million mothers breastfeeding in the United States at any given time, there's no denying that this emoji has the potential to be very popular. In fact, it was one of the top 30 emoji requested in 2016.
"Given the nature of breastfeeding occurs at all hours of the day and night, text communication is frequently used during these times," Lee wrote. "This emoji is likely to be used in context for a message such as 'Up at 3am with baby [breastfeeding emoji].'"
Considering the emoji community has previously made changes to its keyboard to be more sensitive (i.e. changing the gun to a water gun), we're hoping that Lee's design will be accepted by Unicode at a company meeting in November and eventually praised by parents all over the world!