Breastfeeding Selfies Benefit Moms
Are Breastfeeding Selfies the New Instagram Trend?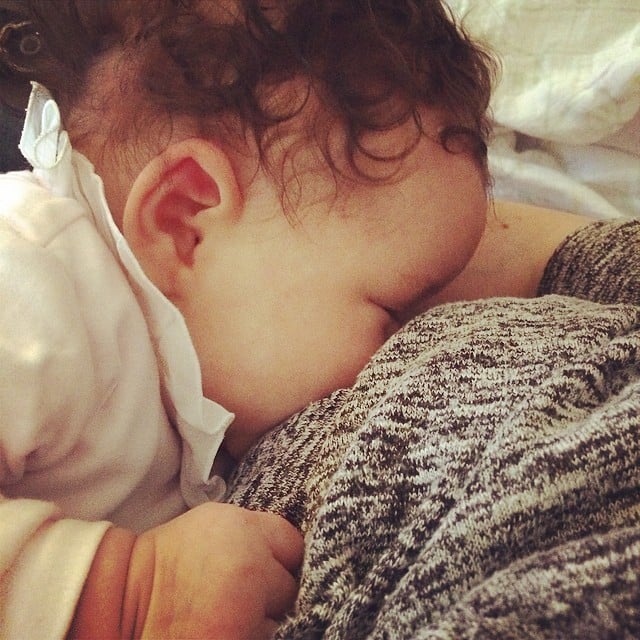 Is breastfeeding about to become a trending hashtag? These days, women are turning to social media to share photos of their nursing children. While some may see the breastfeeding selfies as some sort of political statement, the women who post them say it is simply a way to share a moment of pride.
"I felt like I'd accomplished something spectacular," Dannette Sharpley tells Today.com. Sharpley struggled to nurse her first child, who suffered from jaundice. So when she was able to successfully feed her second child, she wanted to share that moment with the world.
"I thought it was beautiful," Sharpley says. "I loved being able to share that moment with friends of mine who are also nursing." For those who struggle to take a selfie while feeding — it is, after all, an awkward position — there are many photographers who specialize in artistic nursing portraits. Stacie Turner, a Connecticut-based photographer, started offering nursing photos after her failed selfie experience. Turner tried to take a photo while feeding her twins but only captured their heads. Still, she is happy she has something to remember the moment.
"Even those bad pictures are pretty precious to me now, because now they're big kids who play Little League," she says. If you're too shy to share the moment with your followers, Turner still encourages moms to take some sort of breastfeeding photo.
"You're gonna want it," she says. "Even if it's not something you want to put on Facebook or hang on the wall, it's a really important part of life for women for a really long time."
Source: Instagram user parispagesblog; Front Page