Can You Spot the Babyproofing Risks to This Baby?
Can You Spot the Risks This Baby Can Get To in 5 Seconds? (Hint: There Are 11 of Them)
The living room in this video might look safe enough for a baby, but there are a few red flags for parents — many of which might seem obvious to those who've done their share of babyproofing (ahem, fireplace). Still, when the video tasked viewers with counting all 11 risks in just five seconds — roughly the same amount of time it'd take a crawling baby to get to them — we were surprised at how few we found. Even when we cheated and paused the clip to spy a few more (ah, stray coins within arm's reach!), we couldn't catch them all.
Can you? Look again.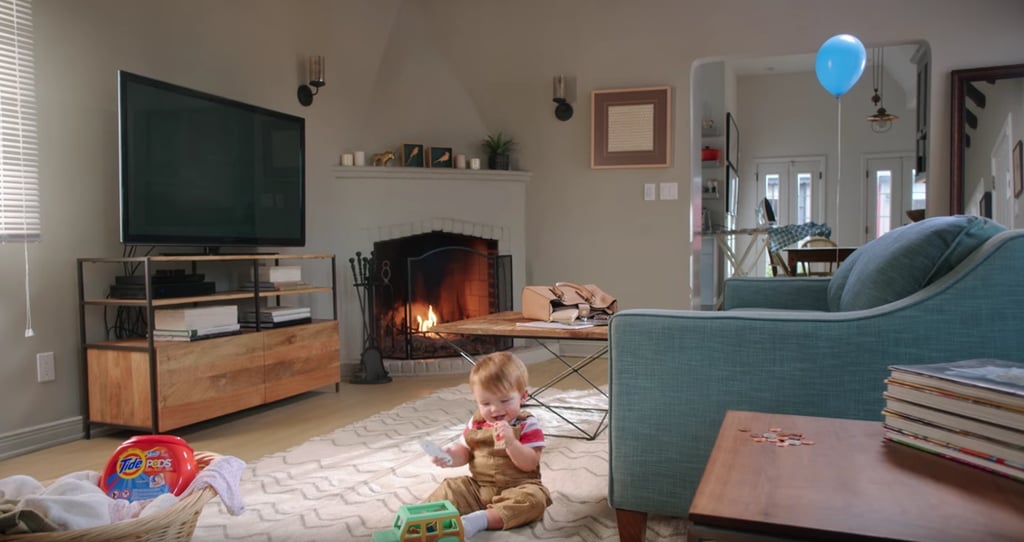 Not so easy, is it?
The commercial is one of two just-released ads from a new Tide campaign aiming to educate families on the importance of keeping kids away from its popular line of laundry pacs. So, although this video was a game, missing just one of these risks — whether it's a dangling window blinds cord or an open tub of Tide Pods — in real life is anything but.