Captain Marvel Challenge 2019
Brie Larson Shouted Out the #CaptainMarvelChallenge to Help Girls See Marvel's First Woman-Led Superhero Flick!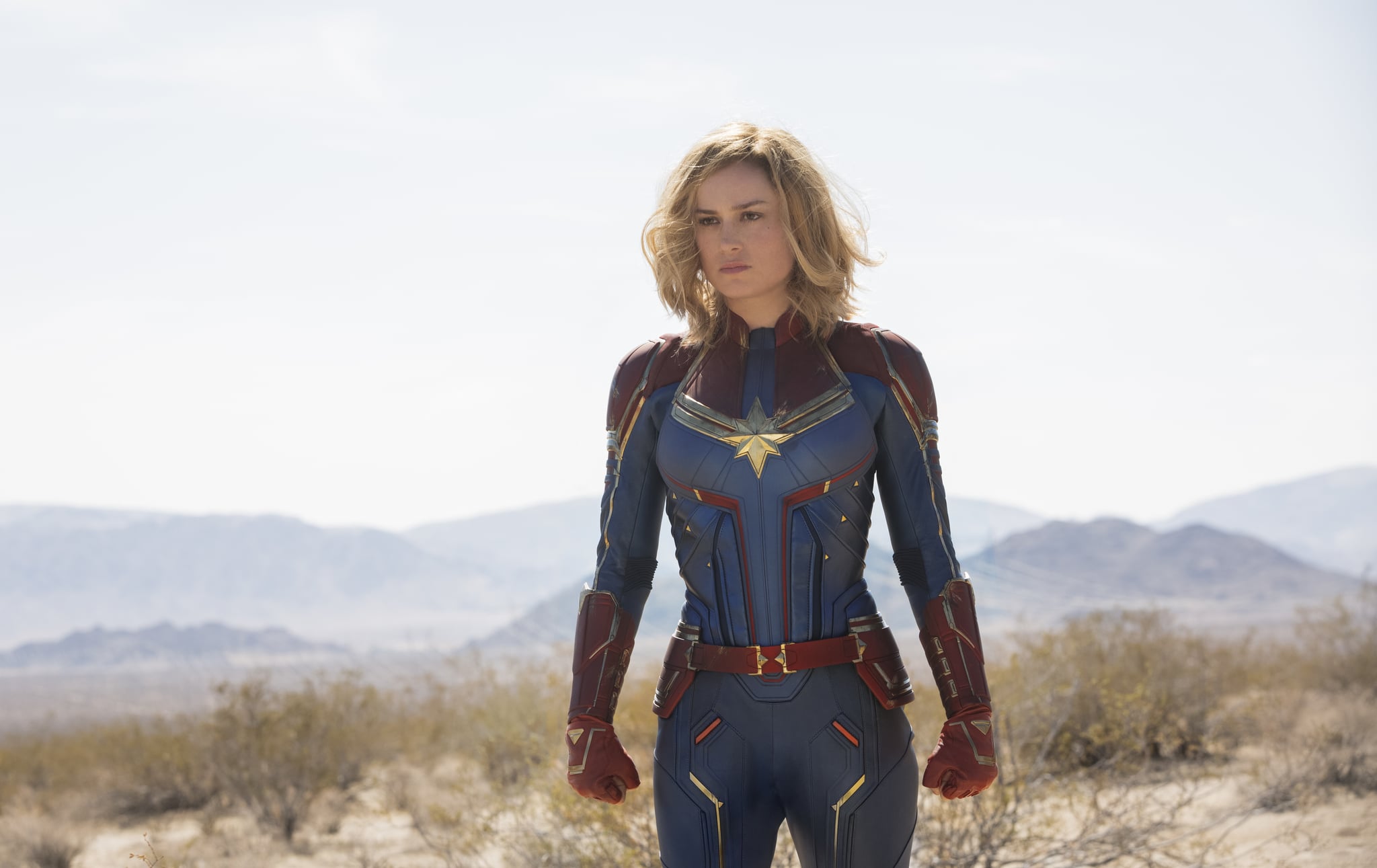 Captain Marvel officially hits theaters on International Women's Day, and We Have Stories is on a mission to make sure as many young women as possible are given the opportunity to see it. In partnership with Girls Inc. of Greater Los Angeles, the organization recently announced its #CaptainMarvelChallenge and launched a GoFundMe campaign to raise money to send thousands of girls across the country to see the superhero flick when it debuts on March 8.
The group's founder, Frederick Joseph, made headlines last year when he created the #BlackPantherChallenge, which took the same approach with the highly anticipated release of Black Panther. The campaign ended up raising over $50,000 and inspired a similar global movement that raised nearly one million dollars so that children around the world were able to see the film. With the #CaptainMarvelChallenge, Joseph hopes to help empower young women by raising money to rent out movie theaters for kids and their parents.
"Everyone should have an opportunity to see women in roles they can aspire to one day be, roles that show women as strong, smart, and bold," the campaign description reads. "From a teacher to a fighter pilot — or a superhero. This is an opportunity to continue to empower girls to be just that." The campaign was announced on Jan. 8 and was just over $2,000 short of its $10,000 goal at press time. Interested parties can donate to the campaign, (which Brie Larson shouted out on her personal Instagram!).