Cardboard Boxes For Finnish Babies
Finnish Newborns Sleep in a Cardboard Box For a Good Reason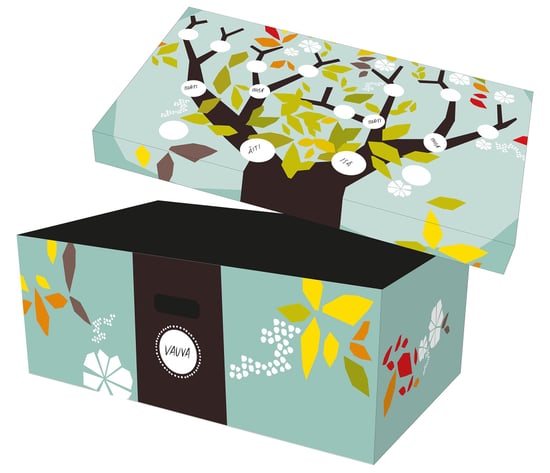 Source: Facebook user Kela-Kerttu
Could a simple cardboard box be all a baby needs to get a healthy start in life? For 75 years, Finland has provided all expectant moms — regardless of their economic status — with a maternity box filled with a selection of clothes, bedding, and products used in the first few months of a baby's life. The only catch is that the moms-to-be must attend a prenatal appointment prior to their fourth month of pregnancy to receive the box. The result: in the 1930s, Finland saw 65 out of 1,000 babies die each year; today, the welfare state's infant mortality rate is 3.4 deaths per 1,000 births — half the rate in the United States.
The maternity box, which started out as a government handout to low-income families, became universal in 1949 and is now a source of pride for the country — the box is a guarantee that all Finnish babies have a healthy start in life and a safe place to sleep (the box is credited with a decrease in cosleeping). The contents of the box have evolved over the years — it was originally packed with cloth diapers, switched to disposable in the late 1960s, but returned to cloth a dozen years ago, while formula and pacifiers were recently removed to help promote breastfeeding — but much remains the same.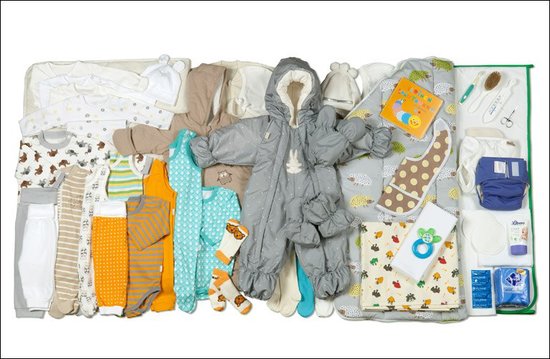 Source: Facebook user Kela-Kerttu
Pregnant moms have the choice of accepting the box or opting for a cash grant of 140 euros (approximately $183), but with the box filled with gender-neutral bodysuits, a sleeping bag, outdoor gear, baby bathing products, diapers, bedding, and a small mattress, an overwhelming majority opt for the traditional box.
It's quite an interesting concept if you think about it: a government providing families with the necessities to give tots a healthy start.
Intrigued about the idea? One Finnish mom did a box reveal for all to see! Here's what she received:
The Box
Source: Imgur
A Snowsuit, Hat, Mittens, and Another Warm Bodysuit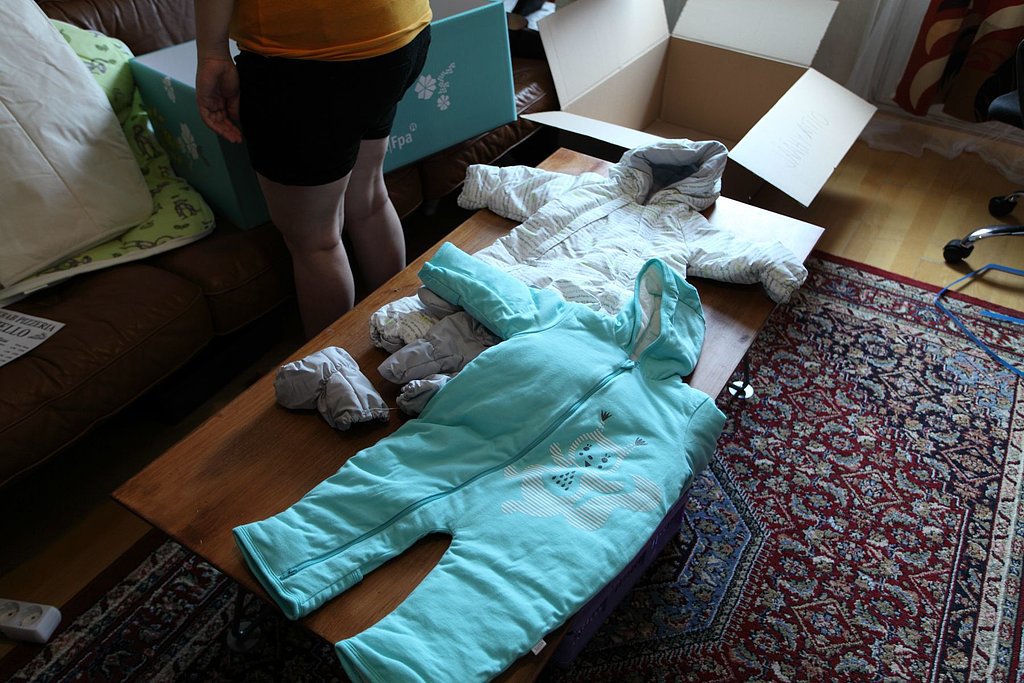 Source: Imgur
A Sleeping Bag and Sheet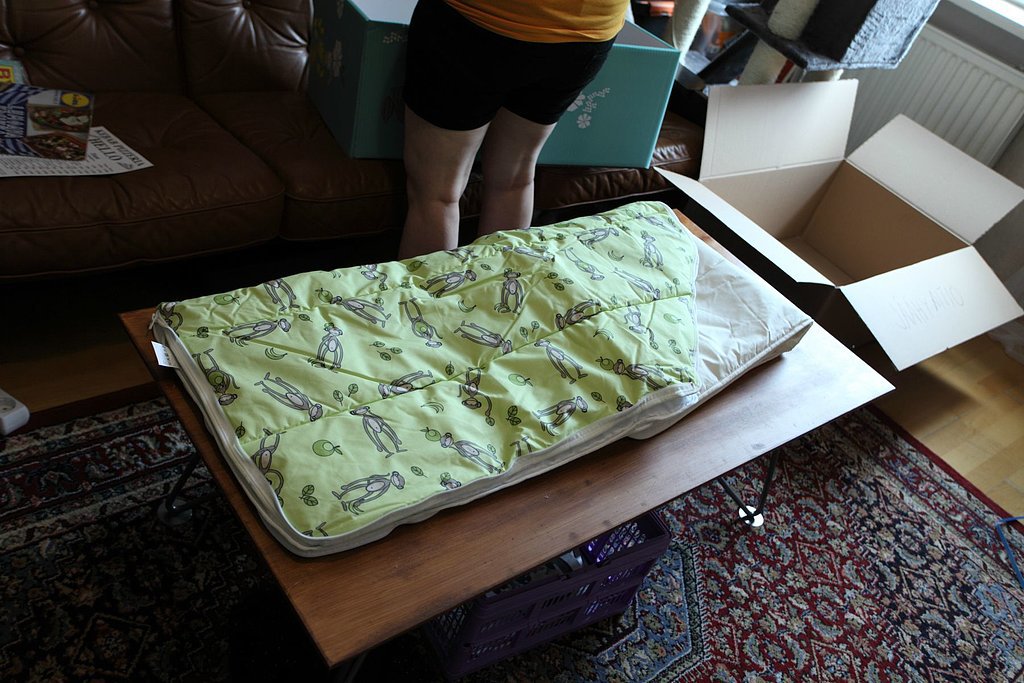 Source: Imgur
Hats, a Balaclava, Pads, Socks, Tights, and a Small Bag With a Book, a Toy, Condoms, and Baby Hygiene Products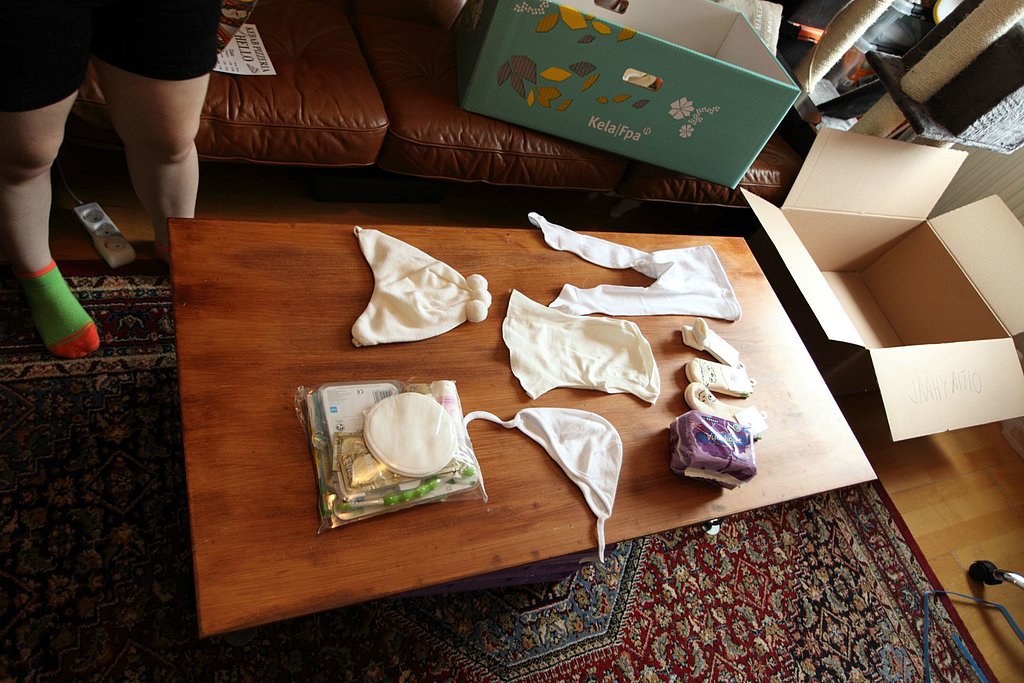 Source: Imgur
A Cloth Diaper, a Towel, and Clothing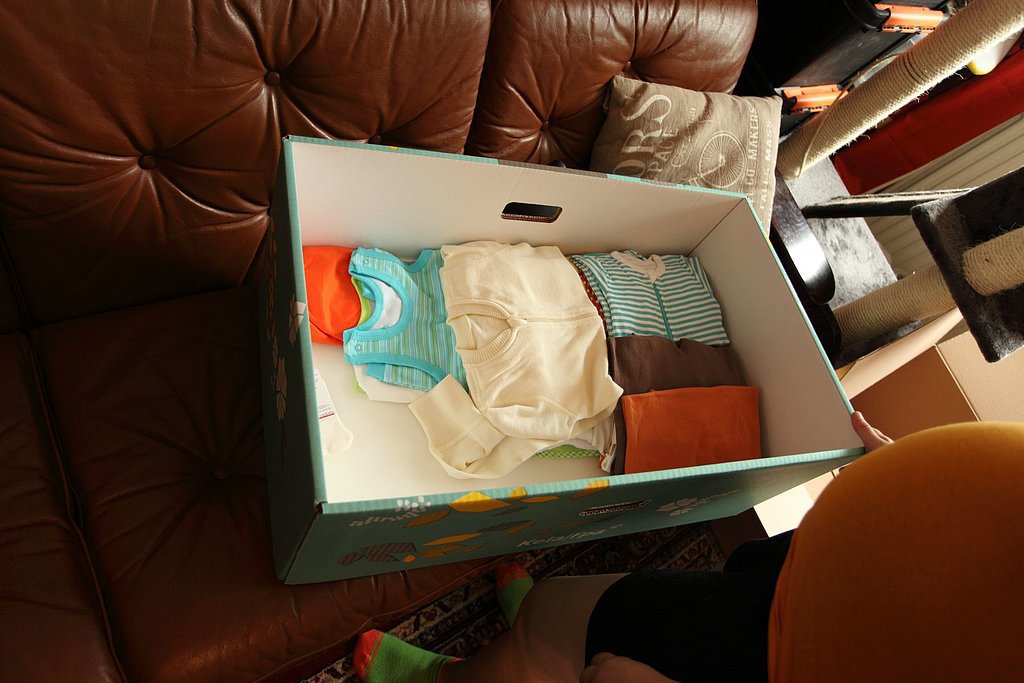 Source: Imgur