Carrie Underwood and Mike Fisher Miscarriage News 2018
Carrie Underwood Reveals She Was "Afraid to Be Angry" After Having 3 Miscarriages in 2 Years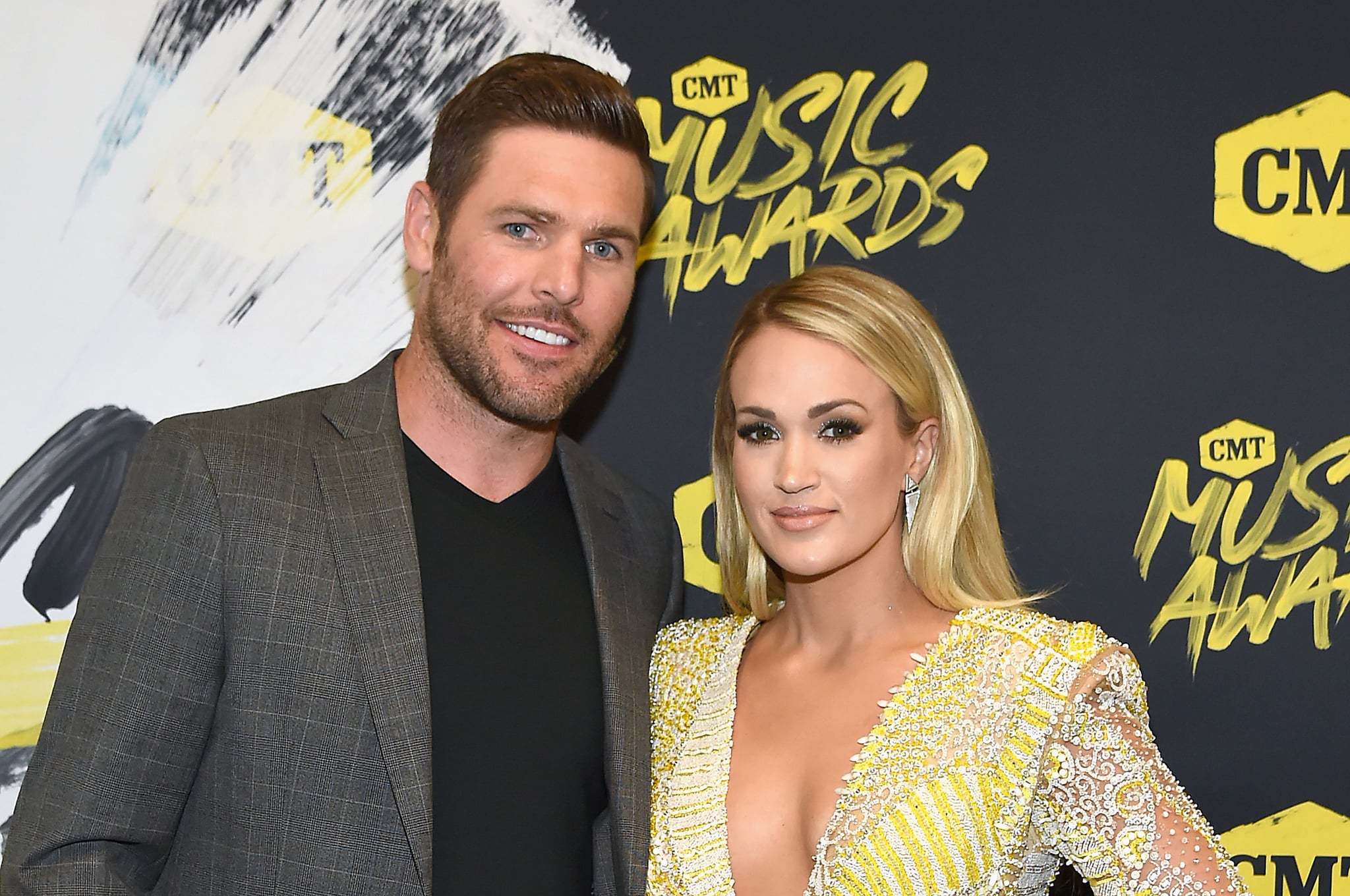 Carrie Underwood didn't imagine the year 2017 panning out the way it did. The 35-year-old recently told CBS Sunday Morning she'd planned to spend last year writing new music and having a baby with husband Mike Fisher but instead dealt with multiple miscarriages before her current pregnancy.
"We got pregnant early 2017, and it didn't work out," Carrie revealed. She relied on her faith and wanted to "bounce back" after her first miscarriage, but after suffering a second miscarriage in the Spring of 2017 and a third earlier this year, Carrie questioned: "What's the deal?" She tried to channel her heartbreak into her songwriting, while also having to smile through interviews, photo shoots, and public appearances. Still, she struggled to admit her frustration with the situation – because she knew her life with Mike and their three-year-old son Isaiah was a blessing.
"I had always been afraid to be angry because we're so blessed. My son Isaiah is the sweetest thing, and he is the best thing in the world. If we can never have any other kids, that's OK because he's amazing, and I have this amazing life," Carrie shared. "Really, what can I complain about? I can't. I have an incredible husband, incredible friends, an incredible job, an incredible kid. Can I be mad? No . . . and I got mad."
During an especially painful moment, Carrie held her son while he slept and sobbed, wondering, "Why on earth do I keep getting pregnant if I can't have a kid?" For her, it was a moment of clarity saying, "For the first time, I feel like I actually told God how I felt." Shortly after, despite thinking she may have missed the chance for a big family, doctors confirmed that her current pregnancy was doing well.
"They were hard, and it sucked so much," Carrie tearfully said, in regards to her miscarriages. "But things are looking better."