Chip Gaines Talks About Life Before Marrying Joanna
Chip Gaines Opens Up About Having to "Make a Lot of Changes" Before Marrying Joanna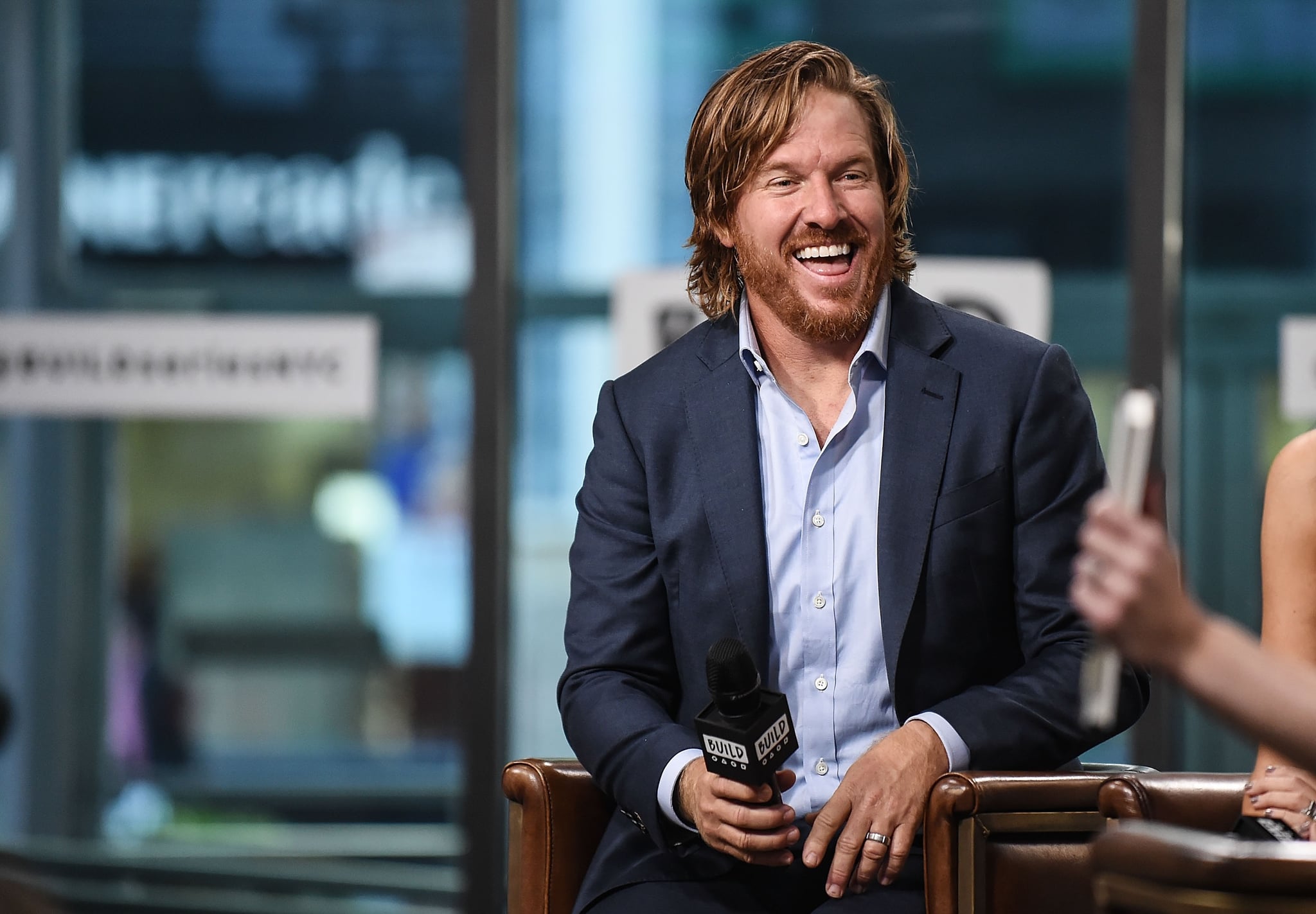 Chip Gaines may be a husband and father of five, but believe it or not, he hasn't always been a huge family man. The Fixer Upper star admitted in this week's cover story for People that he had to make a few mental changes before meeting his wife, Joanna, almost two decades ago.
"I really wasn't that guy," he said. "I dated girls whose goal in life was to get married and have kids. They had it all planned out, but I was too selfish. It was about me and what I wanted to do, and I didn't have anything tying me down." Of course, his feelings about settling down changed when Jo came into his life. He and Joanna met in 2001 while she was working at her father's Firestone automotive shop in Waco, Texas, and they were married by 2003. "It felt like there was this real transition," he said. "I matured and grew up. It just kind of clicked in my brain: 'This is going to work.'"
Still, married life took some getting used to. "I had to make a lot of changes," the 44-year-old continued. "I had to be a better person. But when I thought about the idea of being an 80-year-old man sitting on a rocking chair with my beautiful wife, and for she and I to have made it [that far], I got really excited."
Obviously, a slew of things have changed for the both of them over the years. Since tying the knot 16 years ago, Chip and Joanna have welcomed five children — Drake, 14, Ella, 12, Duke, 10, Emmie, 9, and Crew, 11 months — have started a home design empire, and are even preparing to launch a cable network in 2020.
You can Chip's full interview when People hits newsstands on June 7.