Cinderella Cookie Treats
These Cinderella Cookies and Milk-Tinis Are a Fun Way to Celebrate the Movie's Release
The following is a post written by Rachel Hollis of The Chic Site. With the upcoming release of Cinderella, we wanted to share her fun recipe for Cinderella milk-tinis.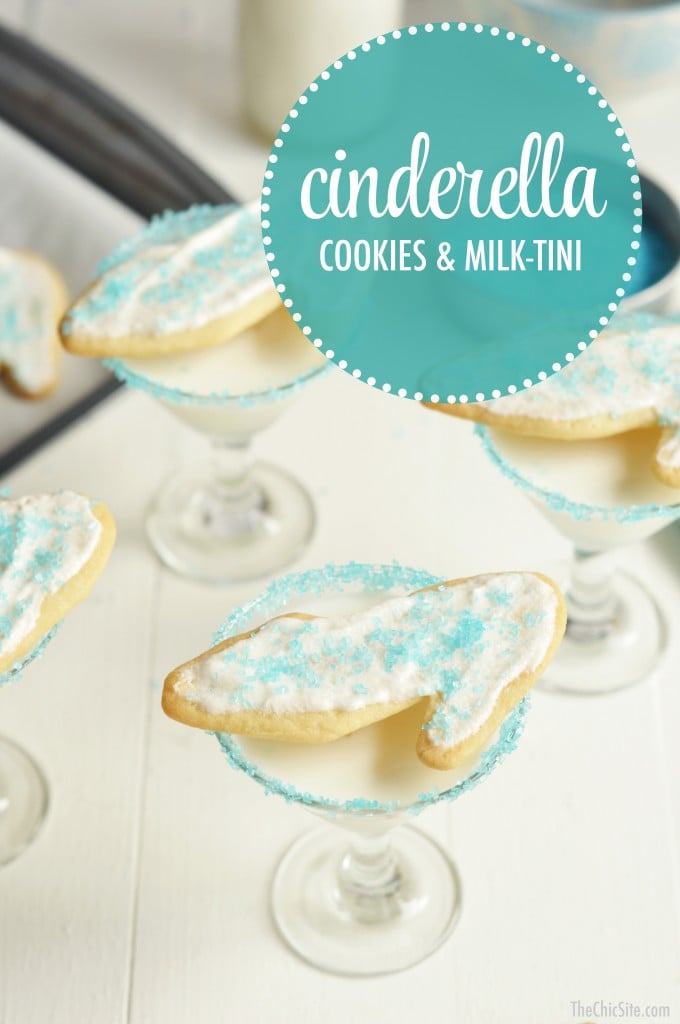 I am beyond excited about the new live-action Cinderella movie that's coming out!
First of all, I'm a Disney fanatic (y'all know this by now, right?!). Secondly, I'm a romance-loving book nerd and this movie looks like my favorite kind of story come to life. I cannot wait to see the film, so as always, we had to create a little treat to go along with it. I call this a Cinderella Milk-Tini . . . basically, cookies and milk served in a dainty little martini glass. These would be fun to enjoy pre-movie, or as part of a Cinderella-themed birthday party.
Visit The Chic Site for the full recipe and directions.