Are Classrooms Too Colorful?
Are Kindergarten Classrooms Too Colorful?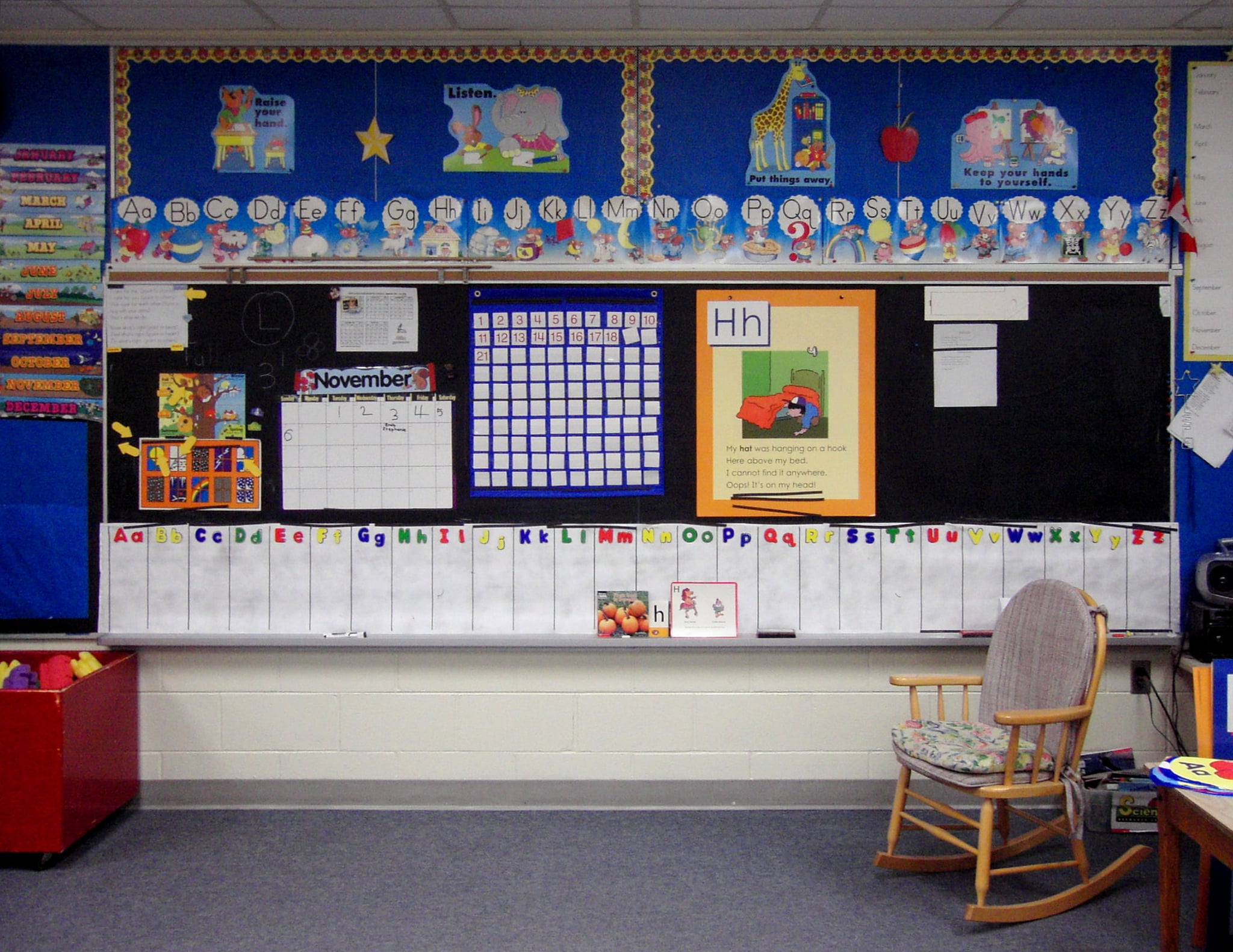 Your little one may love the rainbow-inspired decor of their kindergarten classroom, but does it benefit their brain? A new study suggests that a colorful classroom, while fun, may be bad for students. Researchers from Carnegie Mellon University recently found that kindergarteners who were taught in a highly decorated classroom were more distracted and had lower test scores than those who learned in a neutral room. They fear that this could be setting children up for future academic struggles, as concentration is something children must learn how to do in their earlier years.
"So many things affect academic outcomes that are not under our control," Anna V. Fisher, an associate professor of psychology at Carnegie Mellon and the lead author of the study, tells The New York Times. "But the classroom's visual environment is under the direct control of the teachers." So what's the solution? Fisher suggests schools establish a set of decorating standards that create a welcoming and stimulating learning environment. What do you think?
Source: Flickr user striatic