Couple With 12 Sons Expecting Baby Number 13
Couple With 12 Sons Is Expecting Lucky Number 13 — Will It Be a Boy or a Girl?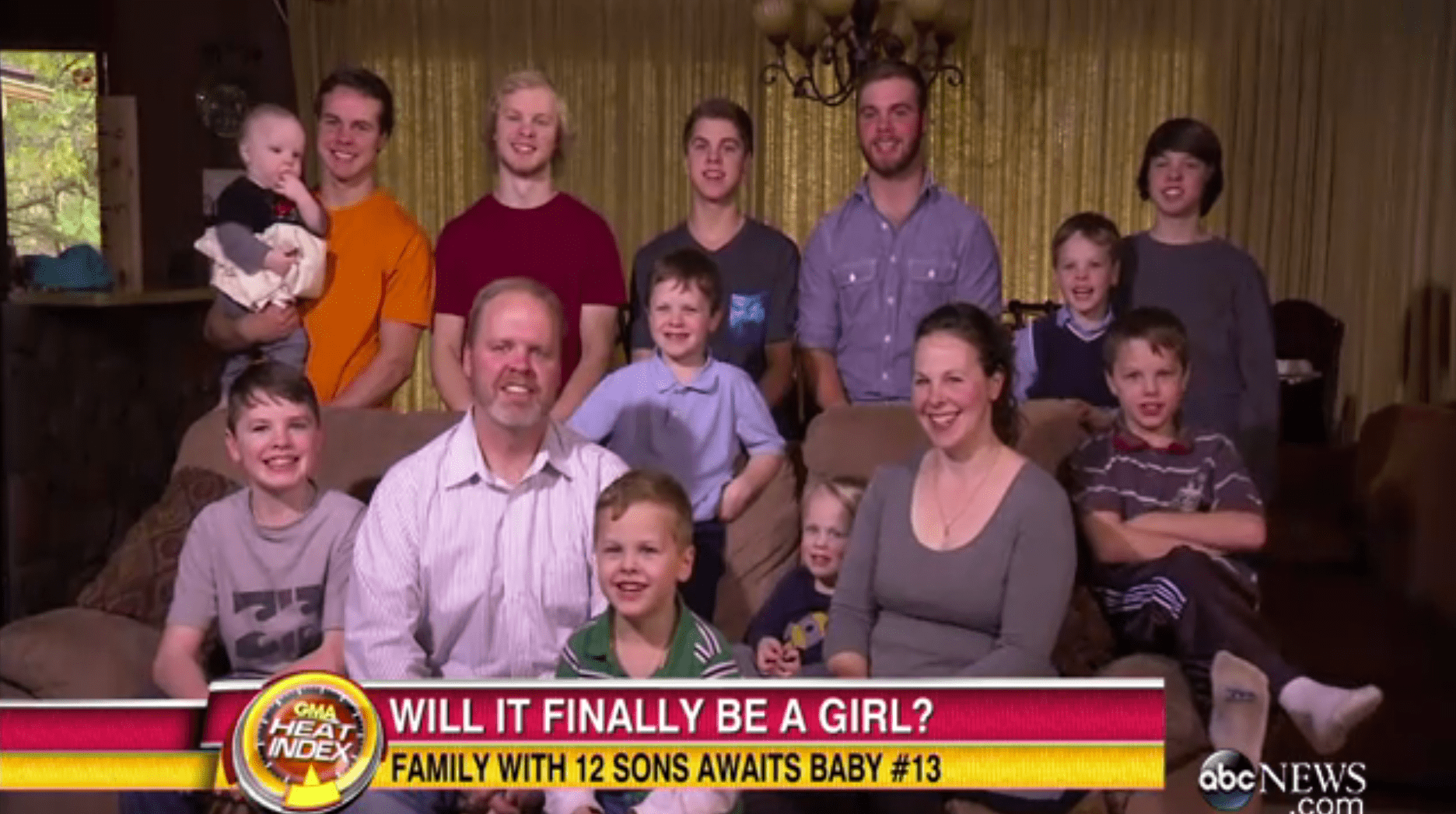 A Michigan couple is expecting their 13th — yes, you read that correctly — child any day now, and as if the fact that they have 12 kids isn't shocking enough, all of their children are boys! Kateri and Jay Schwandt have kept it a tradition since baby number one to not find out the gender beforehand, so they have no idea if baby number 13 is a boy or a girl. Out of the 12 kids, three of the boys are hoping for another little brother, but everyone else seems to be on team girl. "If we had a little girl, that would be neat. But I would be just as happy if we had a little boy," Kateri told ABC News.