Dad's Photo Sparks Controversy
Why Is This Dad's Unconventional Family Photo Causing Controversy?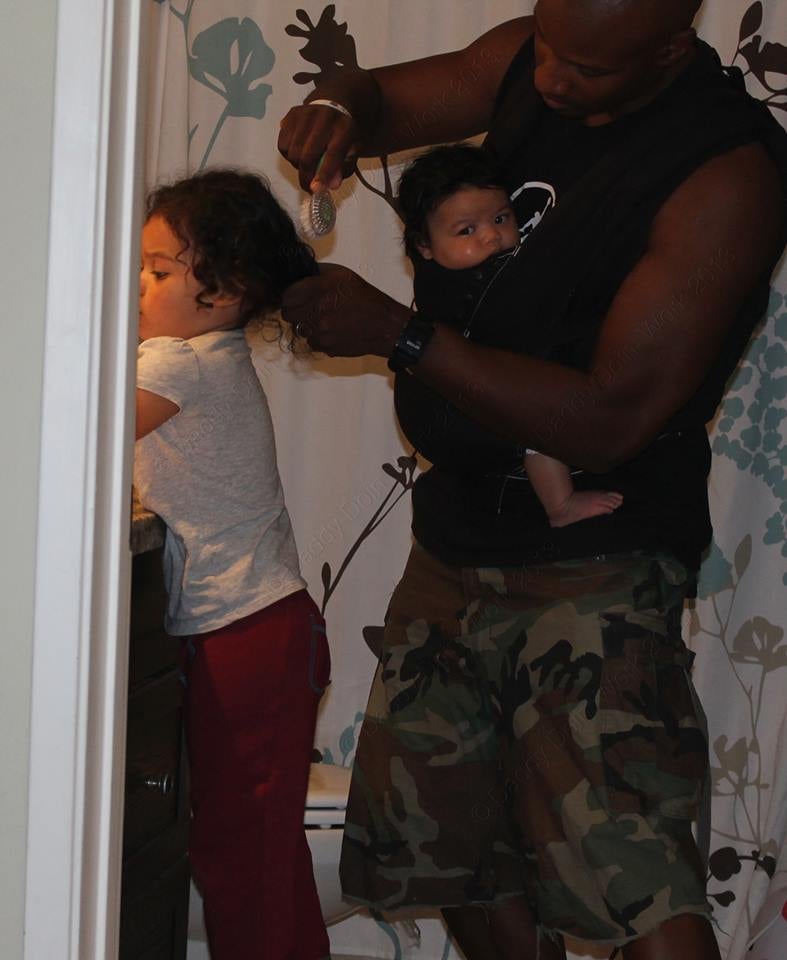 We often underestimate our partner's parenting capabilities. When they do exceed our expectations, we have a hard time believing they acted alone. Doyin Richards, the man behind Daddy Doin' Work, knows this story too well. So when his wife doubted his ability to get their daughter ready for school, he had to prove her wrong. Richards set the time on his phone to take a photo of him brushing his daughter's hair while holding his other daughter in a carrier. While he and his wife had a good laugh over the picture, others were less than amused.
To see what some found wrong with the photo, read the full story on Huffington Post.