Dad Writes Bruce Springsteen School Excuse Note
This Dad Wrote the Best School Excuse Note — Arguably Ever — For His Daughter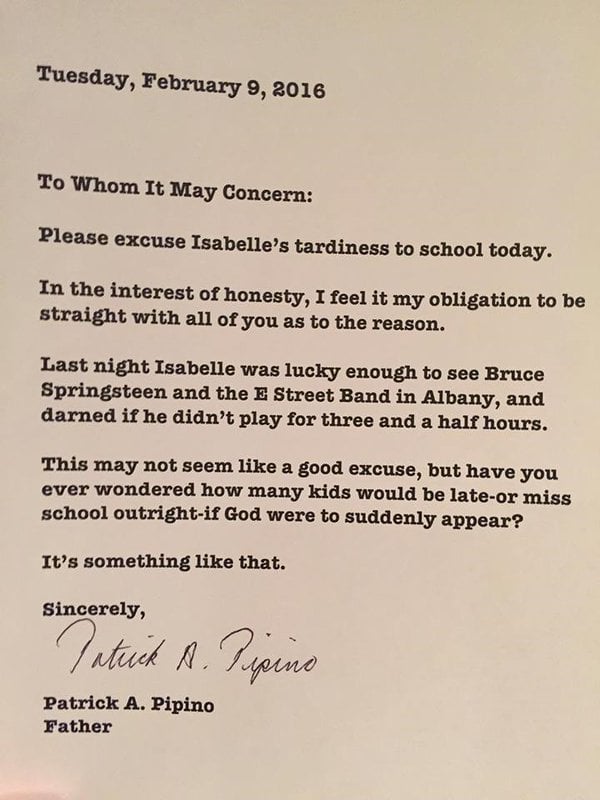 Often, honesty is the best policy, even when it means telling the truth about why you were late for school.
In an epic note explaining why his daughter Isabelle was tardy for class, one New York dad went this route and explained his girl had a godlike experience when The Boss came to town. Completely understandable, right?
Patrick Pipino wrote that his 12-year-old daughter was lucky enough to see Bruce Springsteen and the E Street Band the night before and that her favorite performer ended up playing for more than three hours. "This may not seem like a good excuse, but have you ever wondered how many kids would be late — or miss school outright — if God were to suddenly appear?" Pipino penned on his daughter's behalf. "It's something like that."
Well-played, Dad.