Daphne Oz Pregnancy Snacks
3 Healthy Pregnancy Snacks Daphne Oz Swears by — and You Should Too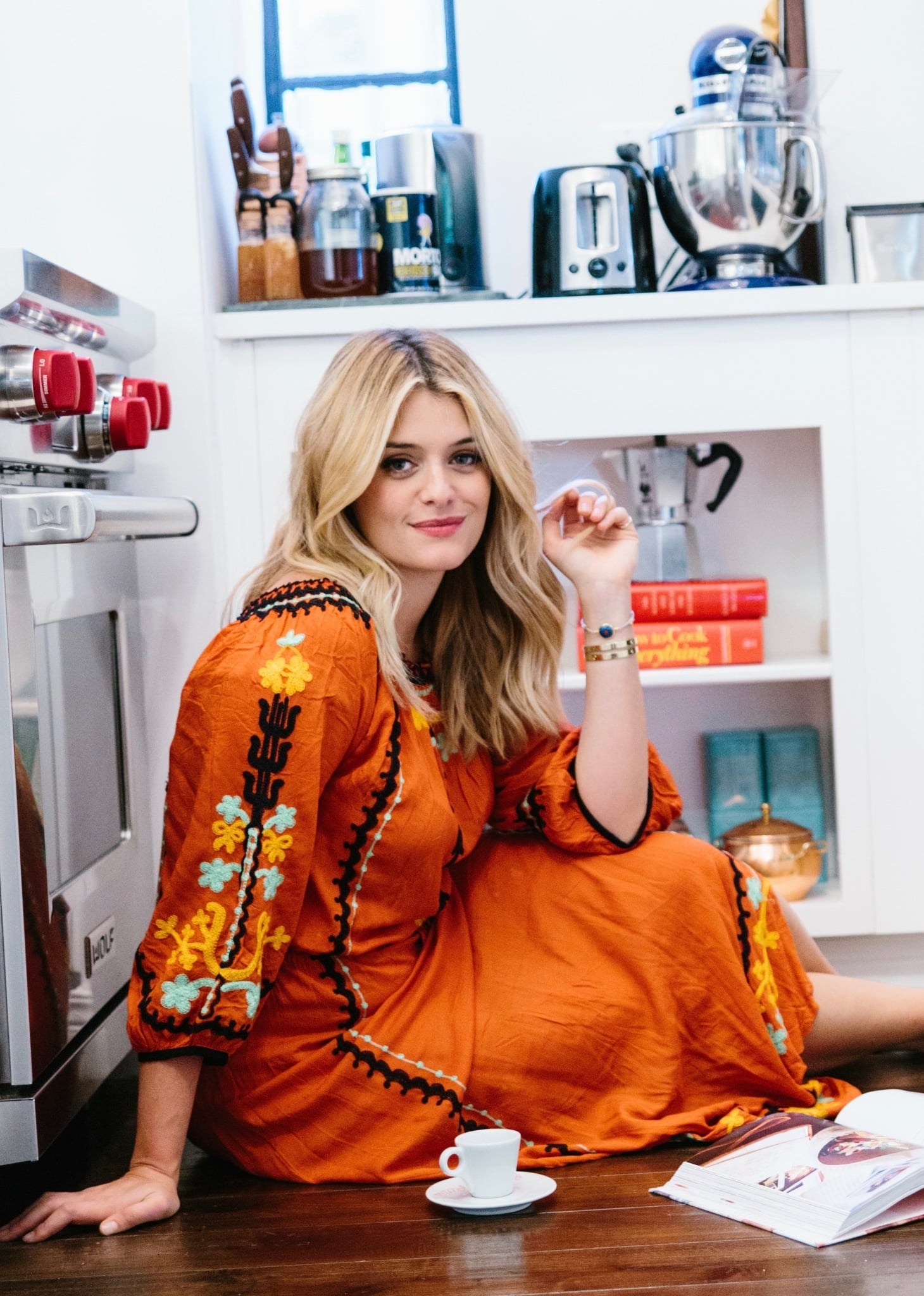 Daphne Oz may be a natural foods chef, nutritional author, and the daughter of health guru Dr. Mehmet Oz, but she doesn't hesitate to indulge on occasion during pregnancy. The former cohost of ABC's The Chew is expecting her third child, and she'll order the double scoop of ice cream or slice of pizza without guilt when the craving hits. Most of the time, however, Daphne's diet strikes the perfect balance between healthy and tasty.
POPSUGAR recently had a chance to chat with her about her favorite pregnancy snacks. Discover the fuel that keeps this busy mama running below.
On the Go: Homemade Granola
"In my bag, I always have a little baggie of homemade granola. You can limit the sugar that way," Daphne said. Her favorite granola mix includes pecans, golden raisins, and a little bit of coconut. And when she wants to add healthy fats, she'll make it with dates and walnuts.

At Home: Veggies and Hummus
"I do a lot of cut-up vegetables with hummus," she told us of the snack that's packed with essential nutrients and fiber. Made predominantly with chickpeas and olive oil, hummus is a great alternative to less wholesome, mayonnaise-based dips.
In a Rush: Apple and Peanut Butter or Yogurt
"An apple with almond butter seems to be my standby," Daphne told us of the classic snack. And when she's really in a rush, she just grabs a calcium- and probiotic-rich yogurt from the fridge. "I've been eating a ton of yogurt!"