Devon Still Announces Daughter Is in Remission
Devon Still Shares Wonderful News About Daughter Leah on Instagram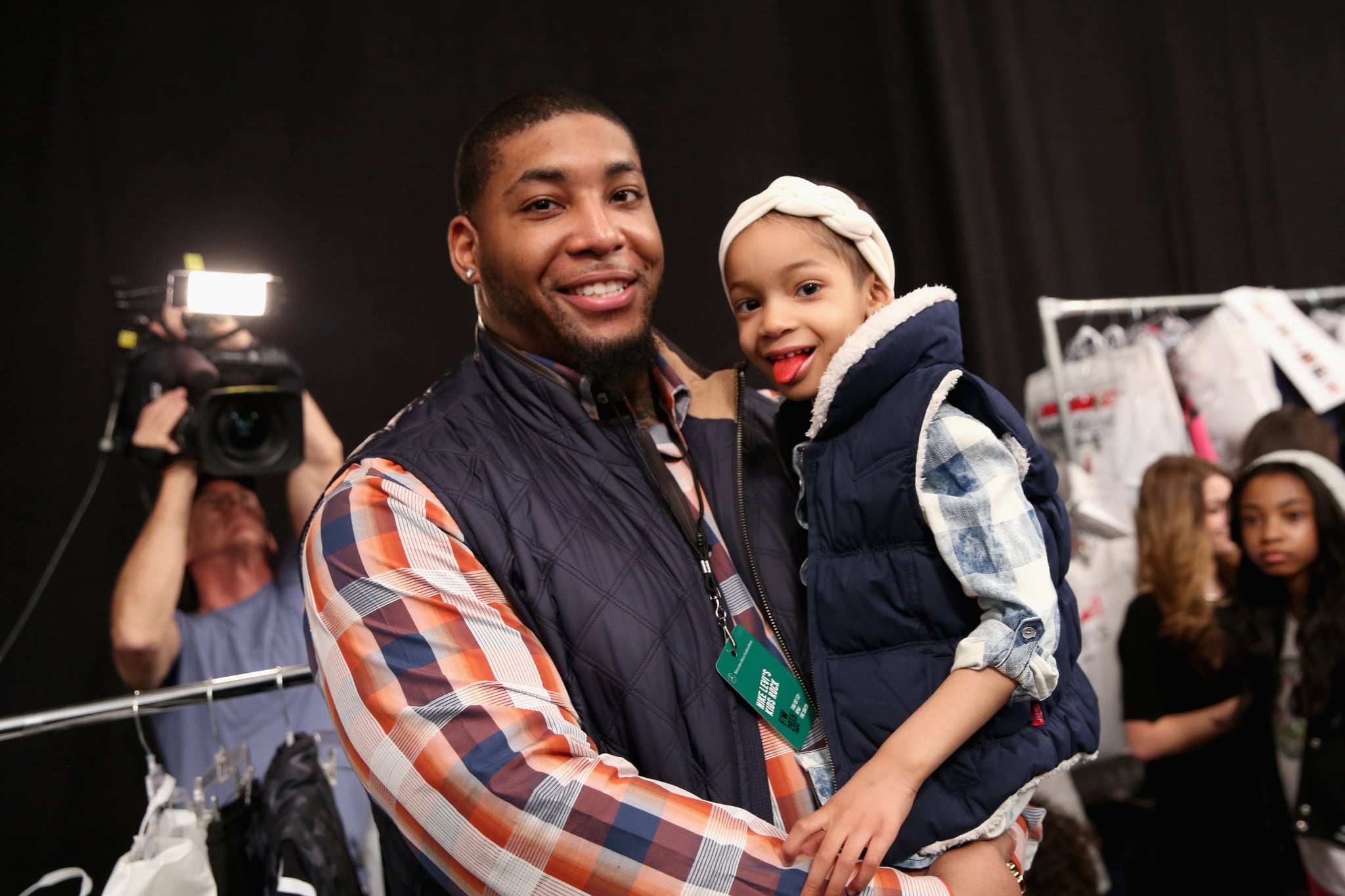 Nine months after his daughter was diagnosed with stage four neuroblastoma, Devon Still can finally breathe a sigh of relief. The Cincinnati Bengals defensive tackle took to Instagram today to announce that Leah is in remission.
Along with a beautiful photo of Leah giving a fist bump to her supporters, Devon posted a lengthy caption thanking all their supporters for helping them along the way. "When I look at my daughter all I can do is smile and hug her," he wrote. "It was not easy but every day, and every treatment Leah fought like hell and kicked cancers butt! I'm so proud and blessed to call her my daughter. She has made an impact on me and on the world, at the age of four, that I can only wish to make in a lifetime."
Leah Still's battle against the disease made national headlines when her father was initially cut from the Bengals after being distracted with her health in the preseason. But in an act of pure generosity, the Bengals brought him onto the practice squad so he could maintain his insurance (and a portion of his salary). Leah came through a successful surgery in September, and Devon was called up to join the team full time. Throughout the year, Devon chronicled Leah's plight on Instagram, raising awareness for pediatric cancers. The team then decided to raise money for pediatric cancer research through sales of Devon's jerseys. In November the team granted a check for close to $1.4 million to Cincinnati Children's Hospital to benefit pediatric cancer research.
According to Devon, Leah's treatments aren't done yet. "She still needs more to make sure the cancer cells do not return and to build back up her immune system and other damage from the chemo," he wrote. "But I know my little warrior will get through it."
Keep fighting, Leah. You're an inspiration to us all!