Disney Announces Elena of Avalor
Disney Just Unveiled Its First Latina Princess, and You'll Love Her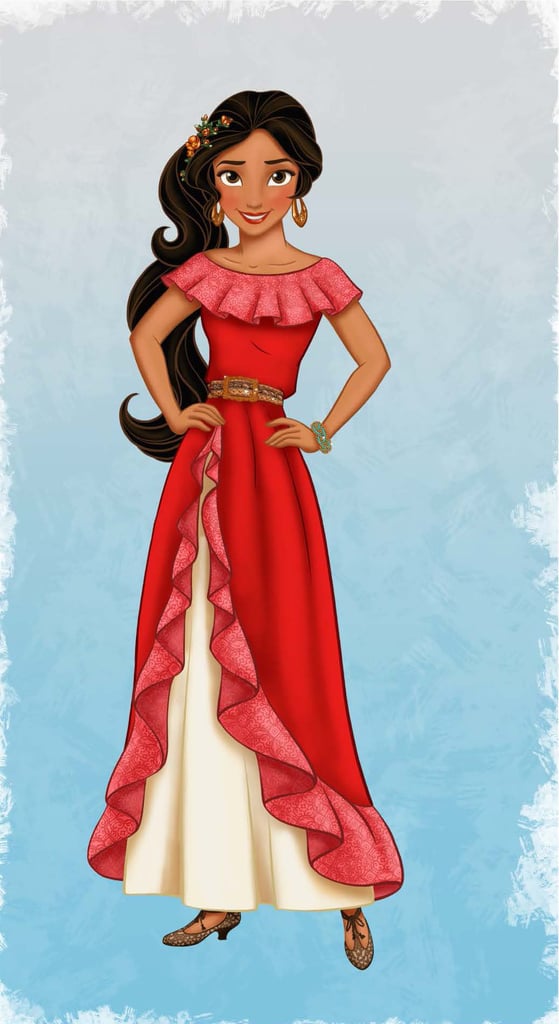 Meet Elena, the new Disney princess that your kids will be crazy about. The Latina 16-year-old is the center of an upcoming Disney Junior show called Elena of Avalor, which will premiere next year. Because the show will be translated into 25 languages and air in over 150 countries, you can be sure that you'll be hearing Elena's songs and about her adventures from your captivated little ones!
Written for children between 2 and 7 years old, the show will feature a curriculum designed to help kids develop in many ways. From sharpening cognitive skills to promoting ethical development, Elena of Avalor will help viewers grow while also telling a gripping story. The teenage princess, who has been trapped within a jeweled amulet for decades, has to journey all through her kingdom to find her parents and take her rightful place on the throne — but she'll need to defeat an evil sorceress to do so. The land of Avalor, which is "inspired by diverse Latin cultures and folklore," is filled with magical creatures and friends to help out Elena along the way.
While you probably can't wait to meet Disney's first Latina princess, you'll have to wait a while — Elena still has to be introduced on Sofia the First before her show launches in 2016! But have no fear . . . we're sure there's more fun news to come about this feisty, fearless new addition to the Disney family.