Disney Developing Sequel to Descendants
Disney Descendants 2 Is Official! Get All of the Details on the Sequel!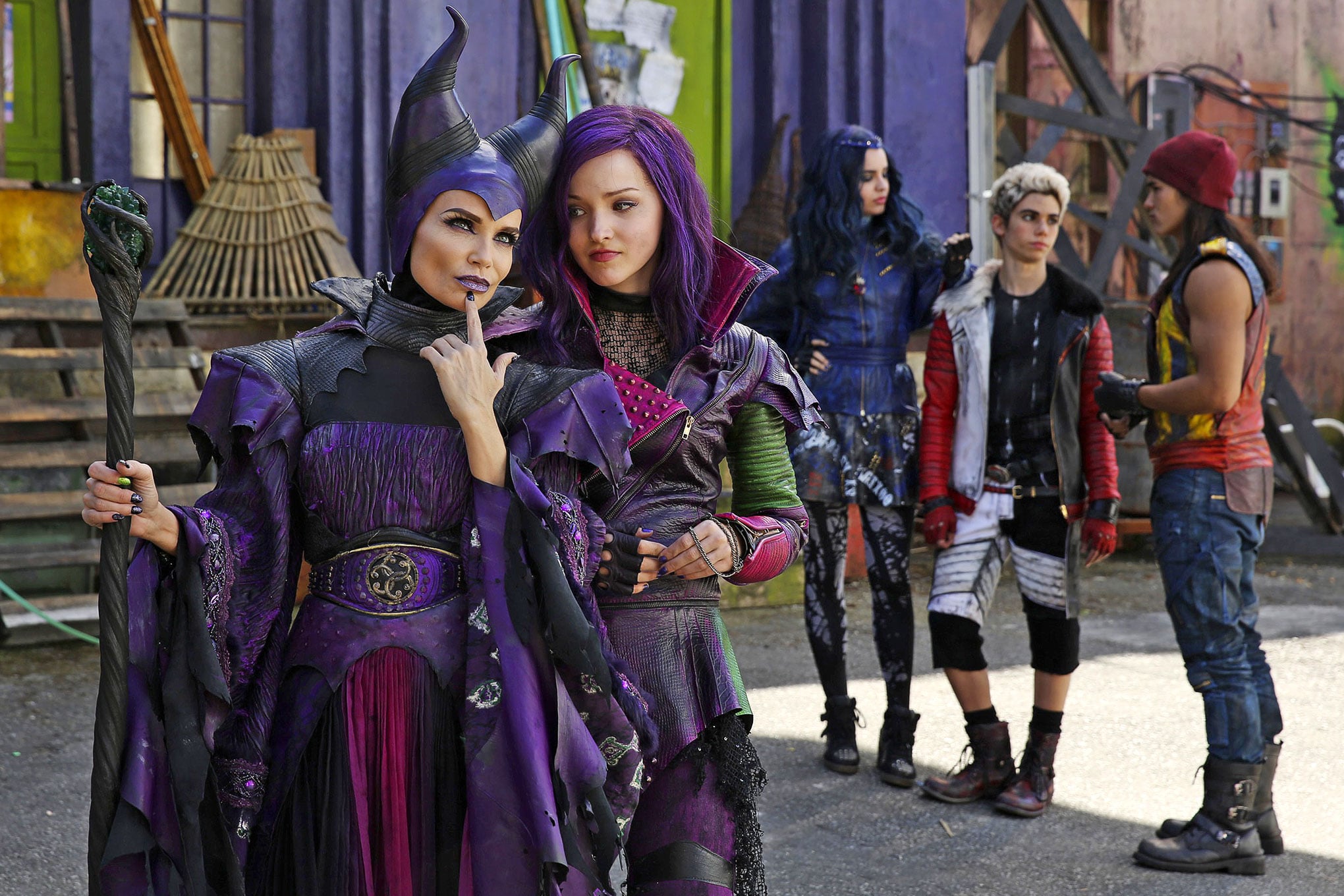 Mal, Jay, Evie, and Queen Belle will all be back on the Disney screen, but your kids may have to wait a bit to see them. After the runaway success of Disney's Descendants, the company today announced that it has commissioned a sequel, tentatively titled Descendants 2, from the first film's original screenwriters.
Descendants, which premiered on the Disney Channel on July 31, quickly generated a legion of tween and teen fans who fell in love with the teenage offspring of Disney's most famous villains. The stars of the first flick, Dove Cameron, Kristin Chenoweth, Kathy Najimy, and Wendy Raquel Robinson, are all expected to reprise their roles for the sequel.
"By almost every measure — domestically and globally — Descendants has already become one of the biggest entertainment properties of the year, and we're eager to delve deeper into the unfolding mythology of Auradon and Isle of the Lost," said Gary Marsh, president and CCO of Disney Channels Worldwide.
The company also announced that author Melissa de la Cruz, who wrote a prequel novel for the film, will write another book for the series. Return to the Isle of the Lost will be released in May 2016.
I don't know about you, but my kids are still humming "Rotten to the Core" and can't turn away from the flick every time it airs. I'm expecting more than a few Mal, Evie, and Carlos costumes to come trick-or-treating at our door later this month — if they can find the virtually sold-out costumes!