Disney Frozen Karaoke App
Disney's New Frozen Karaoke App Brings All of the Sing-Along Fun Home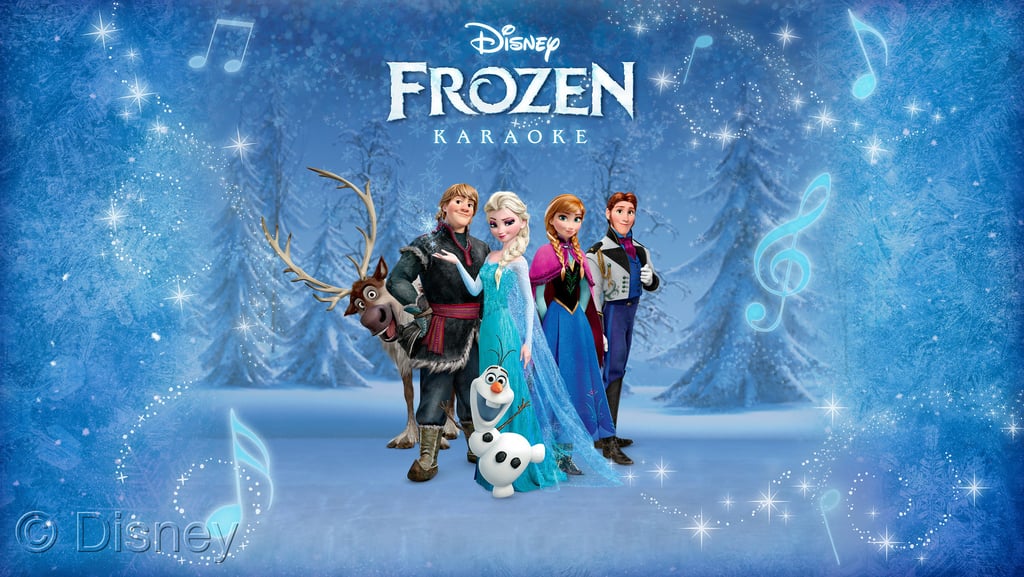 There's a reason Disney's Frozen is the highest-grossing animated film of all time, and it comes down to three little words — "Let It Go." And while you've probably heard every rendition of the song imaginable by now, you're about to hear a few more thanks to Disney's latest app.
Disney Karaoke: Frozen ($8) gives the amateurs among us the opportunity to sing along with nine songs from the film, including the aforementioned "Let It Go," "Do You Want to Build a Snowman?," and "For the First Time in Forever." With the original instrumental tracks providing the music and scenes from the film accompanying the songs, tots can belt out their favorite tunes, record themselves singing them (and send them to friends and family), and create a gallery of their performances for future review. Kids simply have to follow the bouncing snowflake on the bottom of the screen to learn the lyrics as they flash by (in case they don't have them memorized by now).
We took the app for a test spin, and even though we pretty much knew all of the lyrics by heart, we still had a blast. Singing along with the scenes and sending the recordings to grandparents made the entire experience a lot more fun than we imagined. Plus, if your little one is going to be singing the songs anyway, they might as well do it with the original band involved, right?