Disneyland After Dark Star Wars Nite 2018
Get Excited — Disneyland Is Hosting a Star Wars-Themed Event After Hours!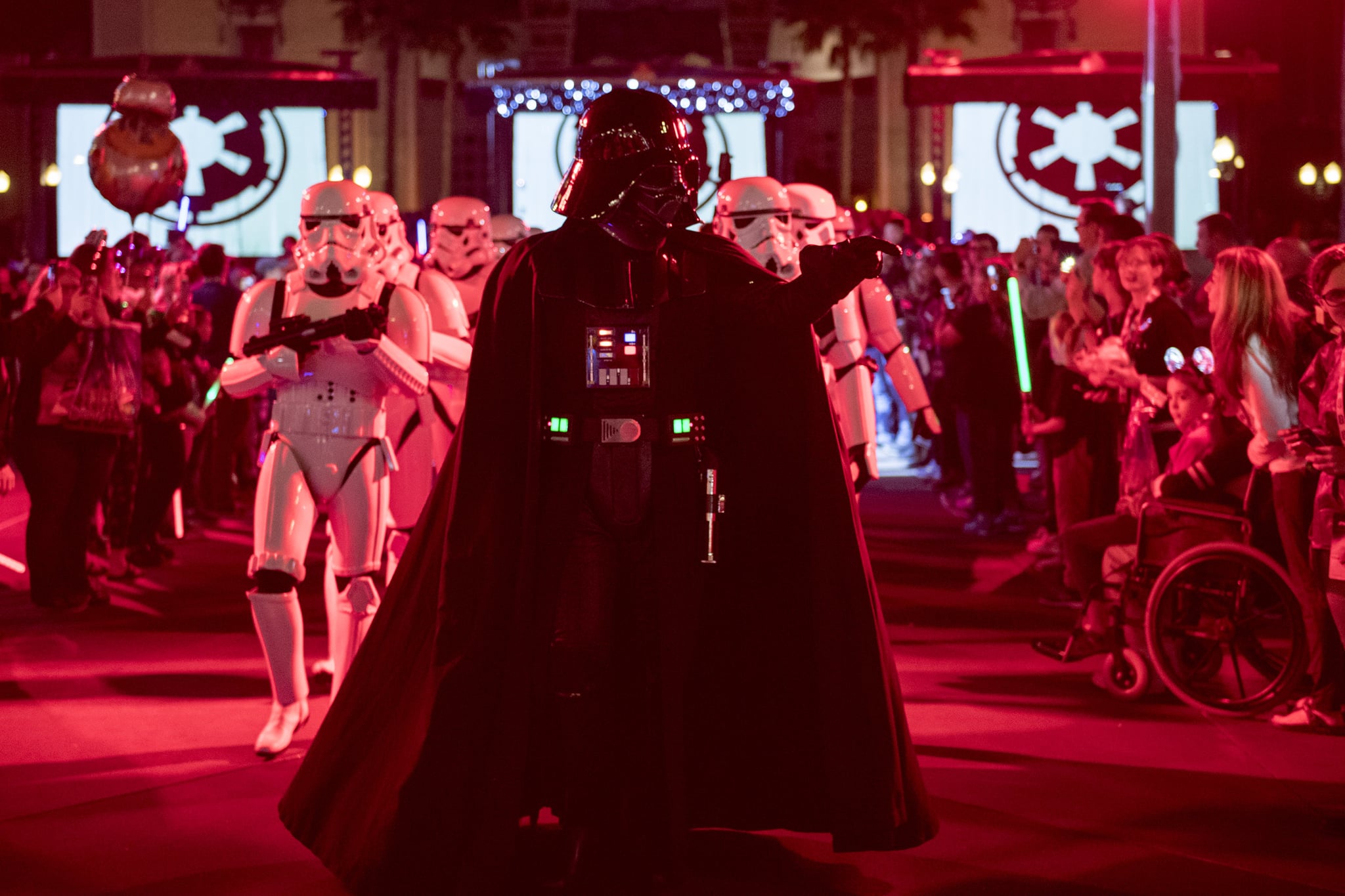 On May 3, Disneyland will be hosting Star Wars Nite for its second Disneyland After Dark! event. The park kicked off its special after-hours park series earlier this year with Vintage Nite, but this time, visitors will be able to get a head-start on their May the Fourth celebrations.
The park-wide party will officially begin at 9:00 p.m. (with park mix-in starting at 6:00 p.m.) and continue through 1:00 a.m. the next day. Guests can expect special entertainment inspired by the saga as well as character encounters, themed decor and menu items, limited edition "May the 4th" merchandise, and more.
Get excited! Exclusive after-hours park access also equals shorter wait times at your favorite attractions, including Star Tours (of course), It's a Small World, Big Thunder Mountain Railroad, and Matterhorn Bobsleds. You'll also experience the Battle of Jakku at Hyperspace Mountain, a galactic dance party, and special photo ops, to name just a few of the fun festivities.
Tickets are $99 per person (parking not included) for adults and kids three and up, and will be available online beginning March 29 or at any of the park's ticket booths. If you're a Passholder, you can snag your ticket earlier on March 27. All guests are permitted to come as their favorite character, as long they follow costume guidelines. Tickets are limited, so be sure you get yours ASAP — and don't forget to say "hi" to Rey when you're there!