Dita Von Teese Launches Nursing Bra Collection
Dita Von Teese Launches a Sexy Maternity Bra Collection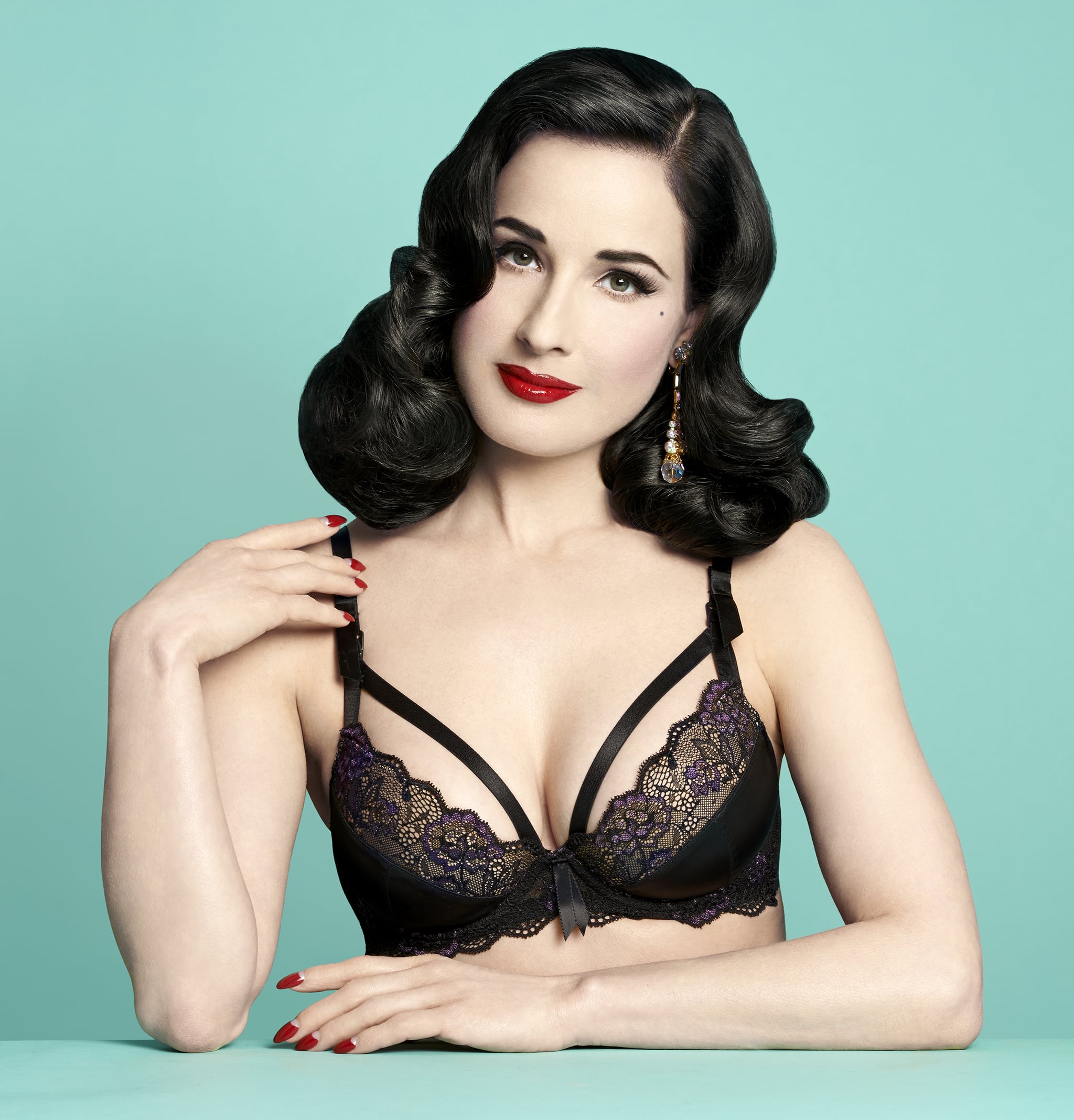 Leave it to Dita Von Teese to sex things up in a new mom's bedroom! The burlesque star may not have children of her own, but she knows a thing or two about what it takes to feel sexy. So Von Teese is taking her talents off the stage and into the boudoir, launching a maternity lingerie capsule collection for new moms at Destination Maternity.
The retro-inspired line, called Von Follies by Dita Von Teese, includes five bras and three pairs of matching underwear, all designed to celebrate new moms and moms-to-be's bodies. Sharing that "wearing elegant underpinnings are a simple way to create everyday moments of luxury and beauty, and so why wouldn't a new mother enjoy her lingerie too," Von Teese has designed a line that begs to be seen.
A quick peek at the collection reveals beautiful lacy bras, both with and without wires, with clip-down tabs for nursing. The high-waisted skivvies feature a hidden control panel "shaper," providing a bit of additional support in the area where new moms need it most. Ranging from $42-$55, the collection just may be the perfect excuse for ditching the boring nude bras for something a bit more fun — we're looking at you, bondage-inspired bra!