Family Sharing For iOS
Why Moms Will Love Apple's New iOS
Get ready to bring some sanity into your digital household. Apple's new mobile operating system, iOS 8 is out now! The latest software is packed with great tools for iPhone, iPad, and iPod Touch, but there are a handful of features that parents will especially love.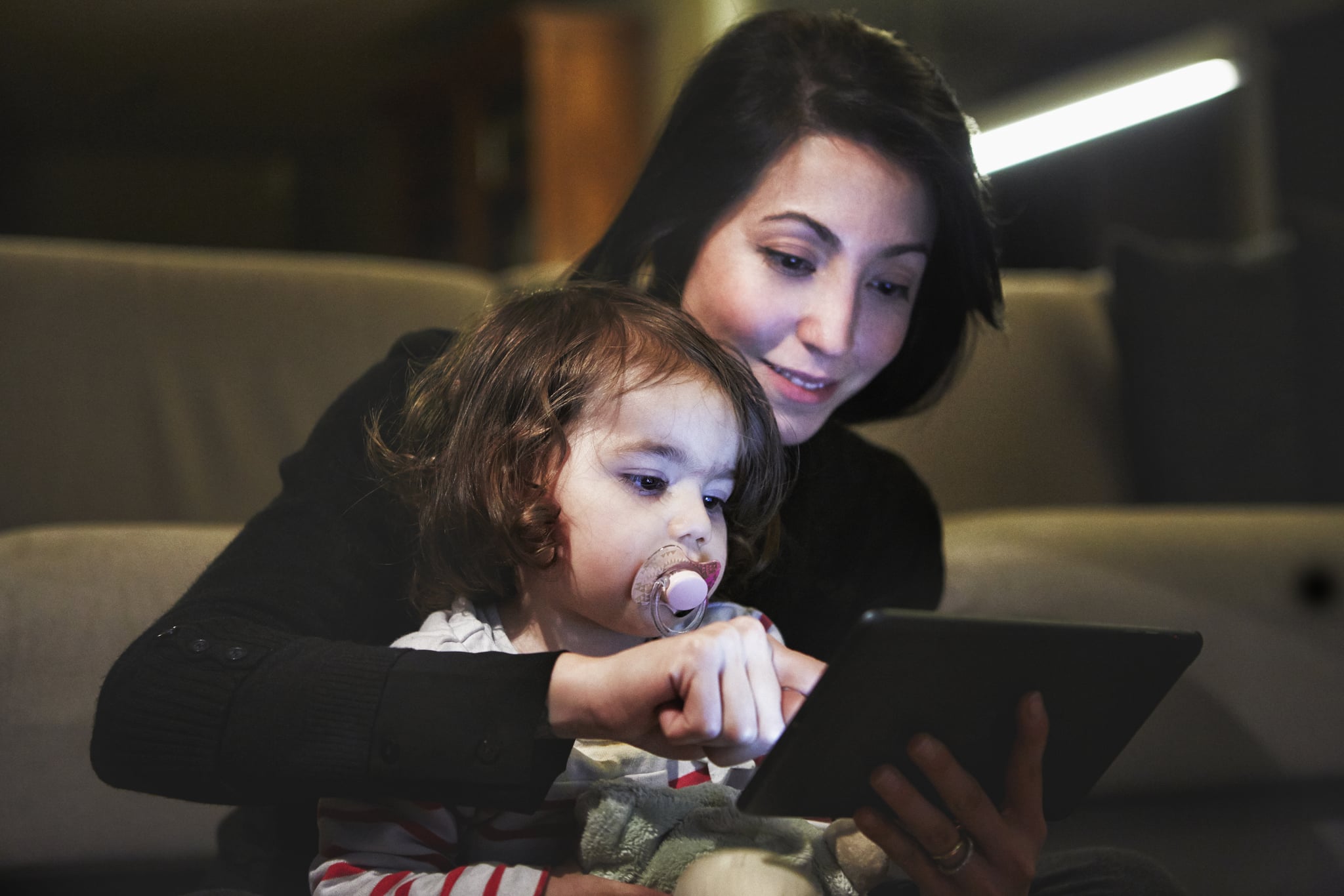 New additions — like being able to control kids' purchases with Family Sharing, locking the front door with their iPhones, and keeping everyone's medical records in a place that's accessible at any time — will make Mom and Dad's lives much more streamlined. Hopefully, Apple delivers on this promise. Here, four reasons why the new changes to iDevices are going to be awesome for 21st century families.
1. Little Ones Won't Be Able to Go Crazy on Your Credit Card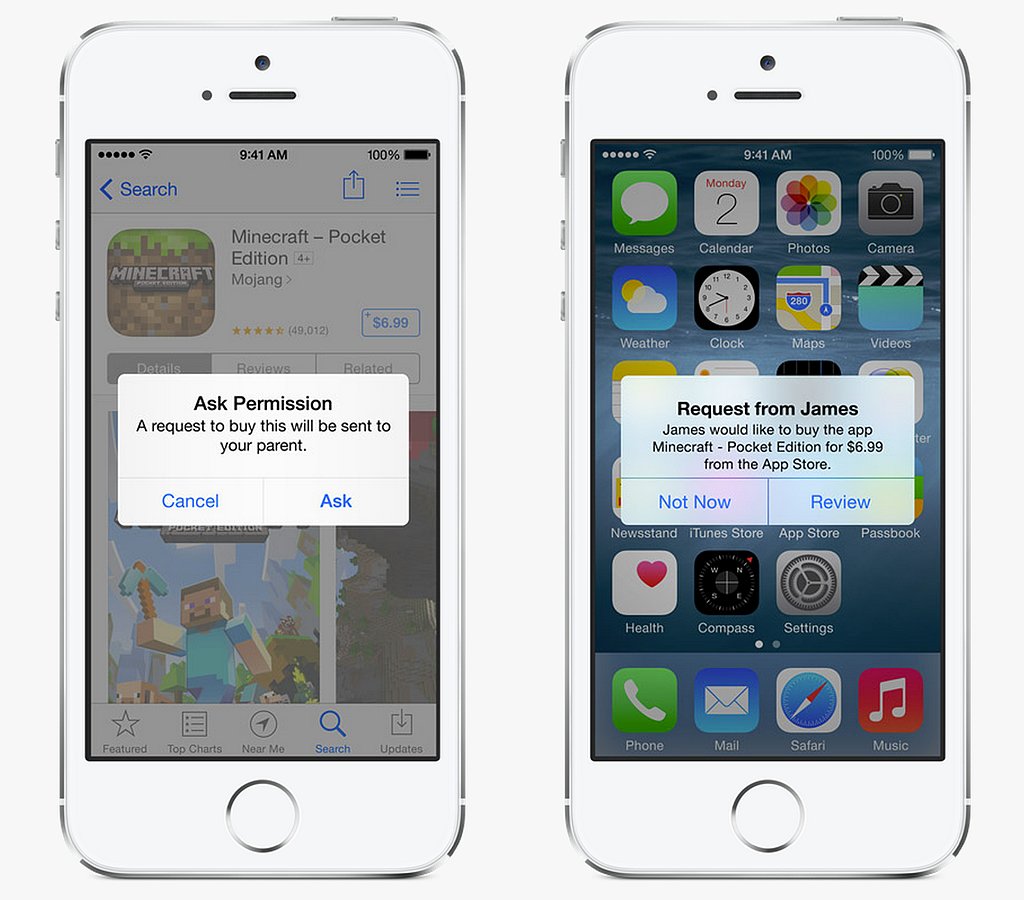 No need to set limits and be the bad guy. Now kids can request to purchase an app, game, movie, etc., and you can allow the purchase from anywhere! You could be on a business trip in Tokyo when your little one requests to buy Minecraft while he or she is with a sitter — and you still have control over approving the purchase. It's called "Ask to Buy," and purchase permissions can be set for iTunes, iBooks, and App Store.
2. Share Purchases Without Sharing IDs and Passwords
Purchases from iTunes and the App Store are now going to be way more multidevice-friendly. With Family Sharing, up to six people in the same family can download almost any song, book, movie, or app originally purchased by someone else. The caveat is that all accounts must be tied to the same credit card.
But the beauty of this system is that you won't need to share a single Apple ID or password. Everyone can have their own individual Apple IDs, which is better for iMessage purposes and multiplayer gaming, for instance.
3. iPhone Control of Door Locks and Lights Will Make Your Kids Think You're a Wizard
HomeKit is a slightly more technical feature that allows iPhone users to control their homes with their devices, like magic. It's a software kit that taps into Siri, the iPhone's voice-activated personal assistant, to listen for audio cues like "it's time for bed," which could then lock doors and dim lights, or whatever you program. "Smart" Internet-enabled appliances like Nest and the Philips Hue bulb may be potential partners with Apple's new HomeKit SDK.
4. Spend Less Time Looking For Medical Records, More Time Sleeping
At last, a place where everyone's medical history is easily accessible. Health is a new app built in to iOS 8, and it'll not only track important data like lab results, vitals, and medications but info collected from your fitness apps and gadgets as well. If you use Fitbit, Nike+, and the nutrition-tracking MyFitnessPal, the new Health app for iOS 8 will gather all of that data into a single dashboard, so you can get a clear overview of your fitness activity and health.