Frontier Airlines Kids Fly Free
The Frontier Airlines 'Kids Fly Free' Program Is Back— With More Dates!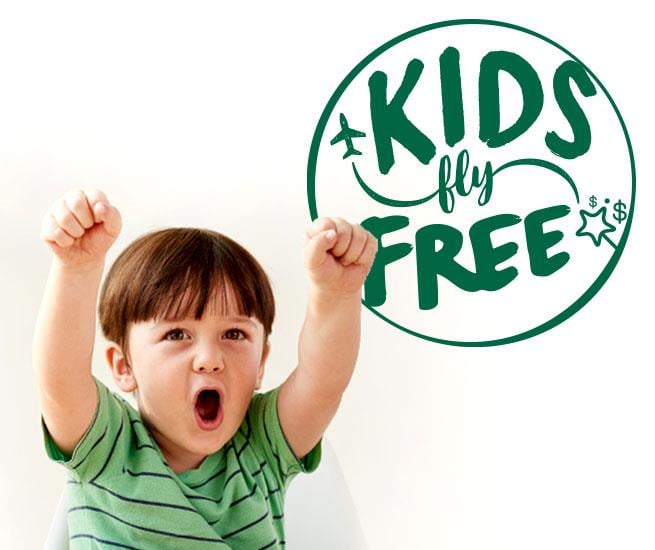 Update: After the popular Kids Fly Free announcement a few months ago, Frontier Airlines has just released an update with more dates added! Initially, travel dates ended in August, but now you can fly throughout the rest of the year. Here's a list of the new Fall dates:
Sept. 3, 4, 10, 11, 17, 18, 24, 25
Oct. 1, 2, 8, 9, 15, 16, 22, 23, 29, 30
Nov. 5, 6, 12, 13, 19
Ever wished you took better advantage of flying for free with your lap infant when they were younger? Well, you might not be able to travel back in time, but you can fly for free with your kid right this moment! Yes, really. On Frontier Airlines, if you sign up for a Discount Den membership (it's $60 for the year), your kids will fly for free (ages 14 and younger). And in addition to the "kids fly free" bonus, you also get access to Frontier's lowest prices not only for yourself but also for up to six people on the reservation. So if you're someone who flies a lot with your family or friends, the membership might be worth it on its own.
Once you've signed up, be sure to select a flight on a date that is qualified for the Kids Fly Free promotion. There are some blackout dates, so it might be helpful to look at that in advance (you can see the full list of applicable dates here). The offer is only valid domestically, with the purchase of an adult ticket, and there are some other restrictions (you'll need to pay for luggage and assigned seating). It's still a great deal, nonetheless!