Go the F*ck to Sleep Sequel
Author of Go the F*ck to Sleep Creates Another Awesome (and Honest) Read For Parents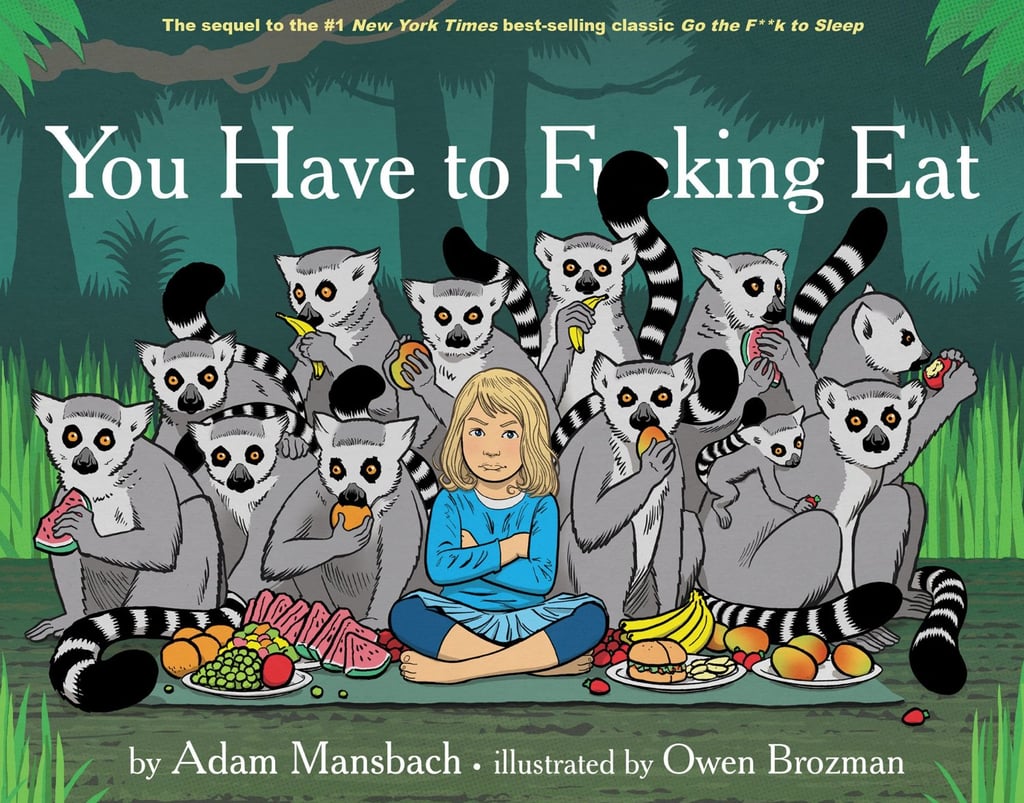 Sick of bribing your child to eat one more bite of broccoli? Well trust us, you're not alone. But now there may be a book to help you through the dinner table dilemma. Or, at the very least, make you laugh about it. Adam Mansbach, author of the perfectly inappropriate Go the F*ck to Sleep ($9), is back with another atypical parenting book, You Have to F*cking Eat ($15), which takes on the challenge of raising a picky eater. In this official announcement, Mansbach says:
"There's been plenty of enthusiasm for a sequel over the years (and plenty of suggestions!) but I always said I'd only do one if it rang true to me — if I felt like I could imbue it with the same kind of honesty, love, and frustration as the first book. And eating is the other universal source of parental anxiety, a battle of wills just as pitched as sleep can be. From my own experiences and plenty of conversations with other parents, it seemed like a topic folks could use a laugh and a bit of catharsis about."
Though you have to wait till November for Mansbach's facetiousness and four-letter words, we have a sneak peek of You Have to F*cking Eat. Check it out and let us know if you'll be adding the book to your Amazon cart.