Go-Gurt Sour Patch Kids
Go-Gurt's New Sour Patch Kids Flavor Will Have Parents and Kids Saying "Get in My Belly"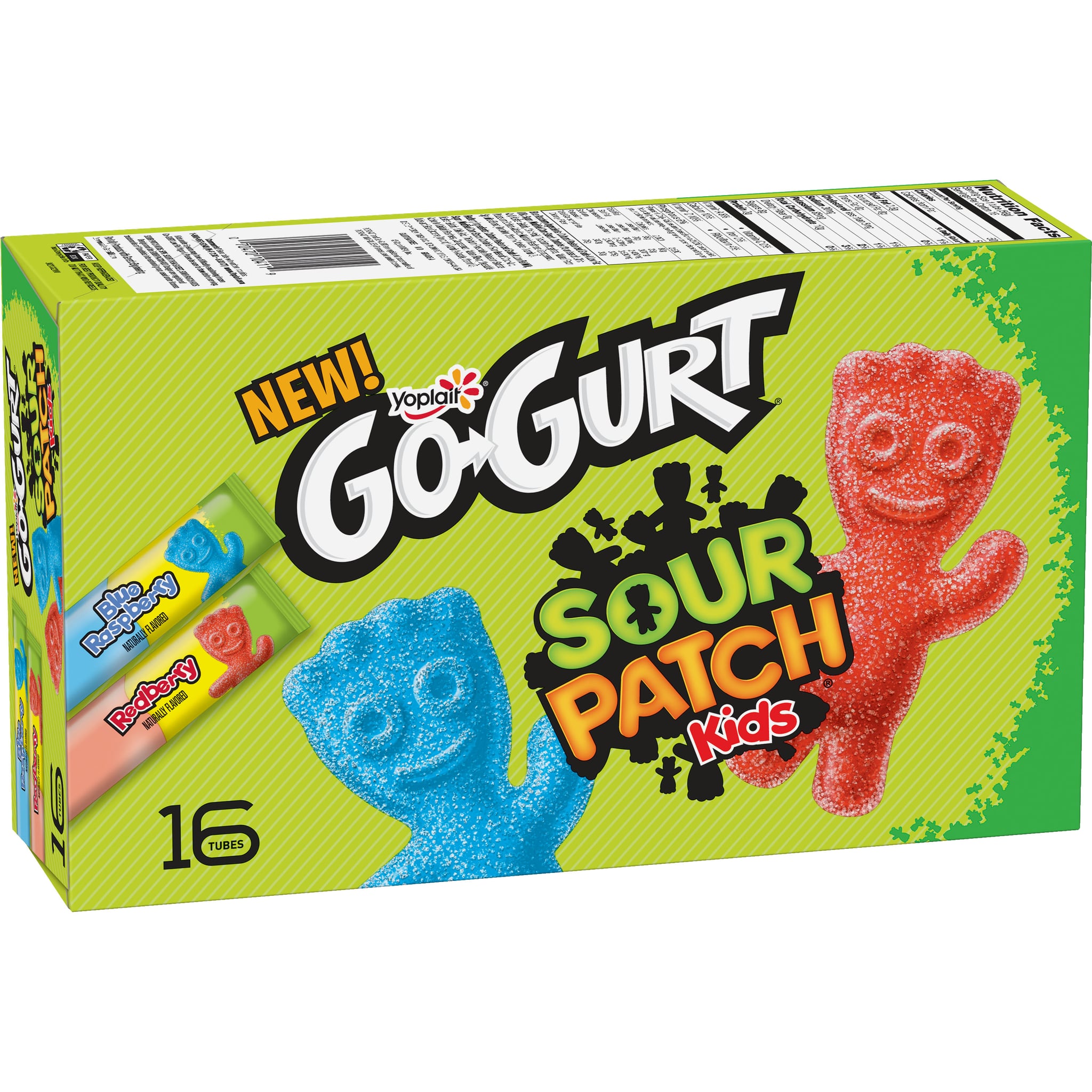 Go-Gurt is a snack you've probably had at some point in your life, whether as a child or an adult, and now it's taking it up a notch from the classic flavors. The company just announced its first-ever flavor collaboration, and it's with *drumroll*: Sour Patch Kids! For now, the Go-Gurt Sour Patch Kids-flavored yogurt will come in two popular flavors, Redberry and Blue Raspberry, and they are available in stores now. We had the pleasure of getting a sneak peek at them and can vouch that they are sour and sweet, just like the beloved candy.
"As a brand, we are always looking for new ways to create more fun for families," Tsubasa Tanaka, business unit director, said. "With this collaboration, we're bringing together two beloved brands known for their ability to instigate fun . . . to create an incredible snack experience." Are you convinced yet? The answer should be yes, so please run, don't walk, to get your hands on them!