Hasbro Pie Face Cannon Game
Get an Exclusive First Look at Hasbro's New Pie Face Cannon Game, Which Is Bound to Go Viral
As POPSUGAR editors, we independently select and write about stuff we love and think you'll like too. POPSUGAR has affiliate and advertising partnerships so we get revenue from sharing this content and from your purchase.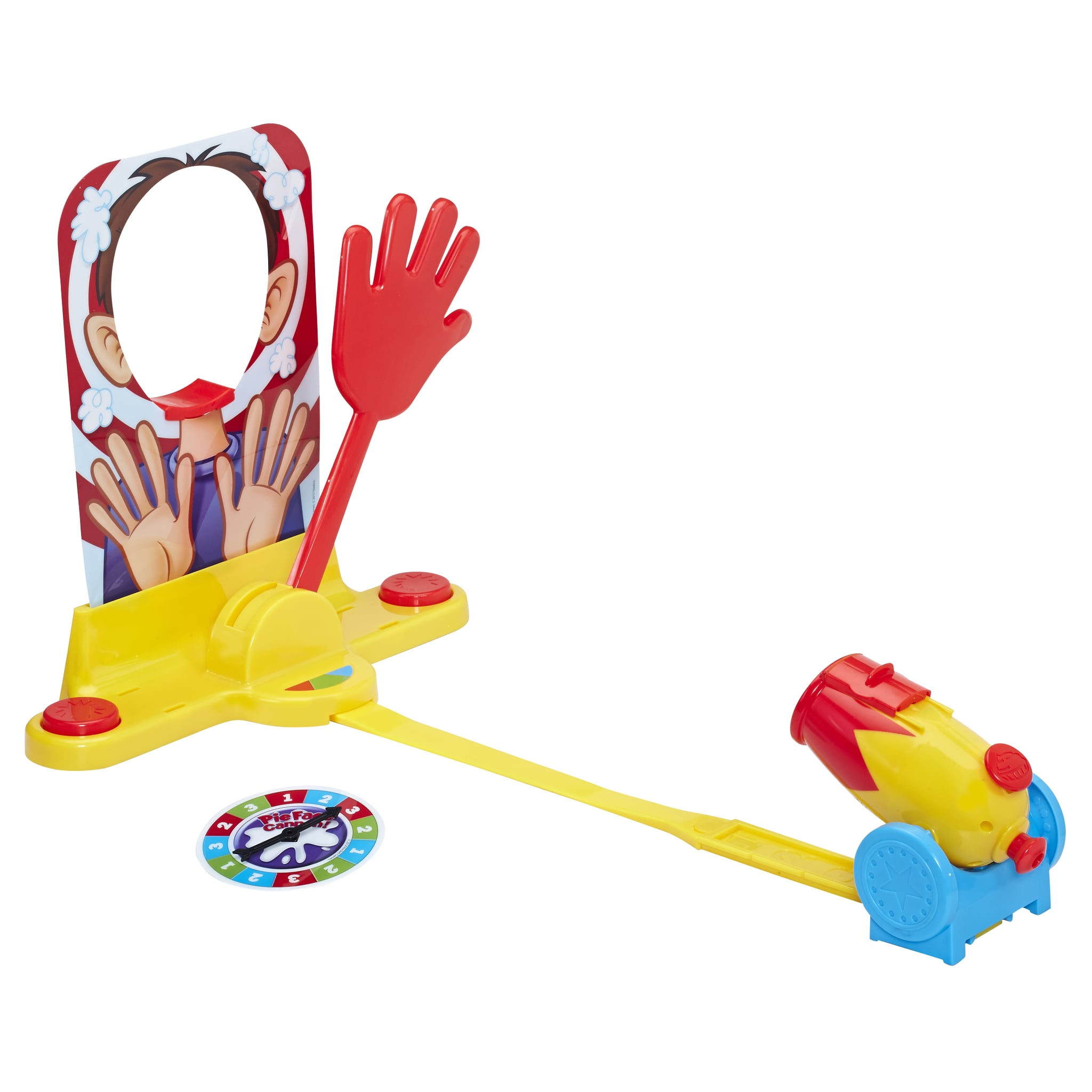 Back in 2014, Hasbro released a game called Pie Face ($13), in which players competed in a Russian roulette-esque fashion, trying to avoid getting "pied" in the face with whipped cream. Over the next two years, the game went viral, only magnified by the release of Pie Face Showdown ($14), which allowed two players to battle, each one trying to narrowly avoid the pieing. Now, Hasbro is keeping the fun alive with a game called Pie Face Cannon which we can only imagine will follow in its predecessors' footsteps and be a viral sensation.
The new game, which still involves whipped cream "pies," has a twist: one player will sit with their face in the game, trying to deflect the whipped cream — which the other player is trying to shoot at them with a cannon — using a plastic hand that swivels back and forth with the press of buttons on either side of the mask. The first player to five points — earned by either successfully blocking a pie for one point or successfully pieing an opponent for one point — is the victor.
If it sounds hectic, it definitely is, but such is the allure of these hilarious Pie Face games (which we especially love here at POPSUGAR — we even gave Pie Face Showdown a LilSugar Award in 2017 for "Best Family Game Night Idea").
Pie Face Cannon will be available in Fall 2018 for $25, just in time to make it the perfect holiday gift. In the meantime, check out our favorite board games that would be perfect for your next family game night.