Hasbro Raising Hell Parenting Meme Game
Hasbro's New Game Is Part Cards Against Humanity, Part What Do You Meme?, and All Parenting Humor
As POPSUGAR editors, we independently select and write about stuff we love and think you'll like too. If you buy a product we have recommended, we may receive affiliate commission, which in turn supports our work.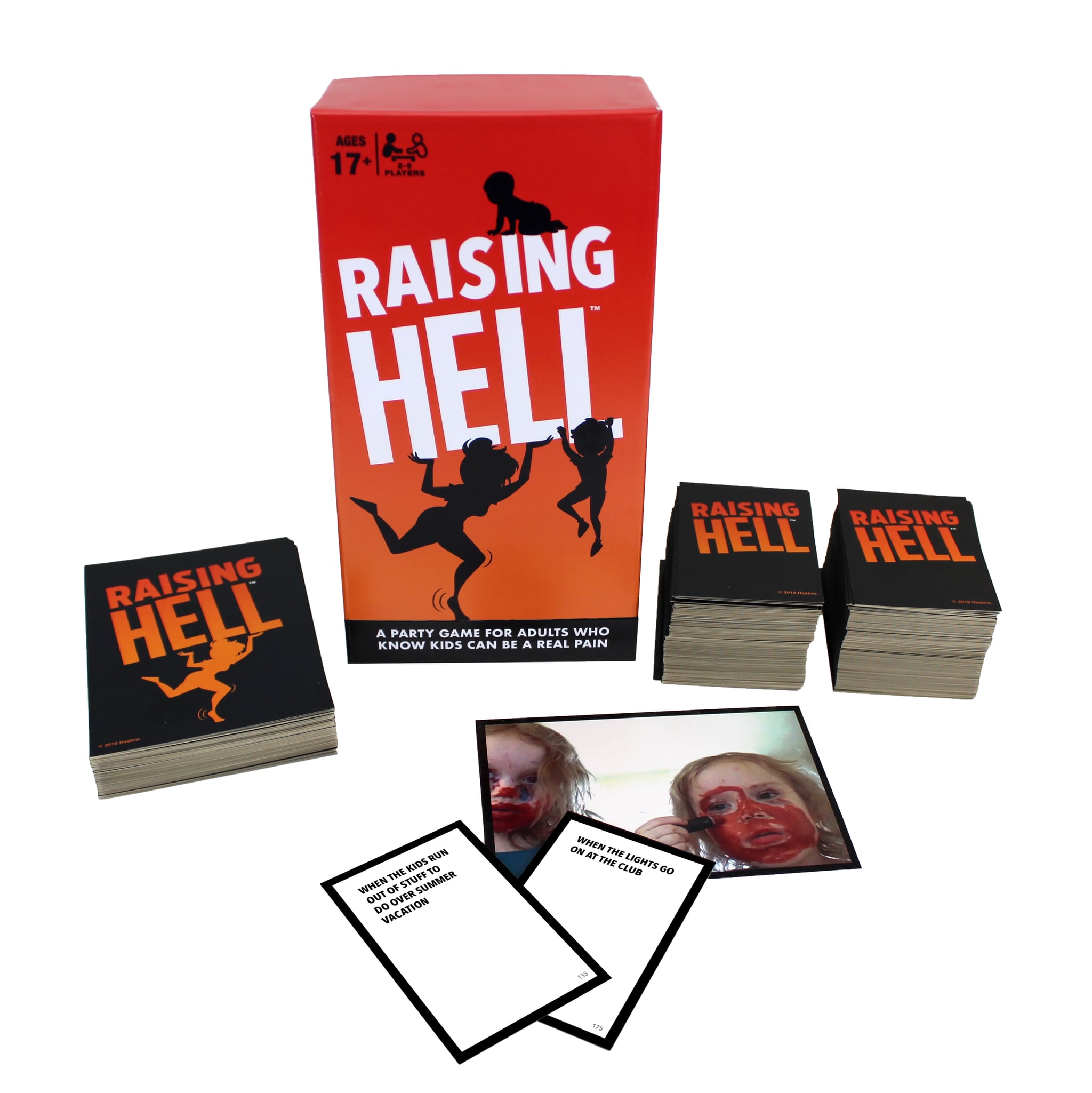 If the games Cards Against Humanity and What Do You Meme? had a baby together, it'd be Hasbro's new game for parents: Raising Hell. The party game for adults is all about commiserating with your fellow parents over the crazy things kids say, do, and require of us as they grow up, and every mom and dad knows there's no better way to do that than to pass around all-too-real memes.
The game consists of 372 hilarious cards — 72 photo cards and 300 caption cards — and players take turns being the "judge," who is responsible for choosing a photo card at the beginning of the round. The other players then must choose one of the caption cards in their hand, essentially creating a parenting meme, and the judge votes on which caption fits the image best. The winner gets to keep the photo card, the next judge draws a new card, and the play continues . . . likely until you've laughed so hard that you're crying and all the wine is gone.
Sounds like a great time to us! Raising Hell ($20) hits shelves on May 20, but you can preorder it via Amazon or Walmart now!
Image Source: Hasbro