Hayden Panettiere's Tweet About Baby
Hayden Panettiere Has the Same Feelings You Do About Leaving Your Baby For the First Time
Hayden Panettiere and her fiancé, Wladimir Klitschko, welcomed a baby girl, Kaya Klitschko, in December, and the actress has been gushing about her daughter and sharing sweet photos ever since.
On Wednesday night, the new mom took to Twitter to share how she felt about leaving her newborn for the first time: "Momma's first solo trip," she said as she sat in an airplane. She conveyed that she had mixed emotions, evidenced by the sad red-faced emoji and the uneasily smiling emoji.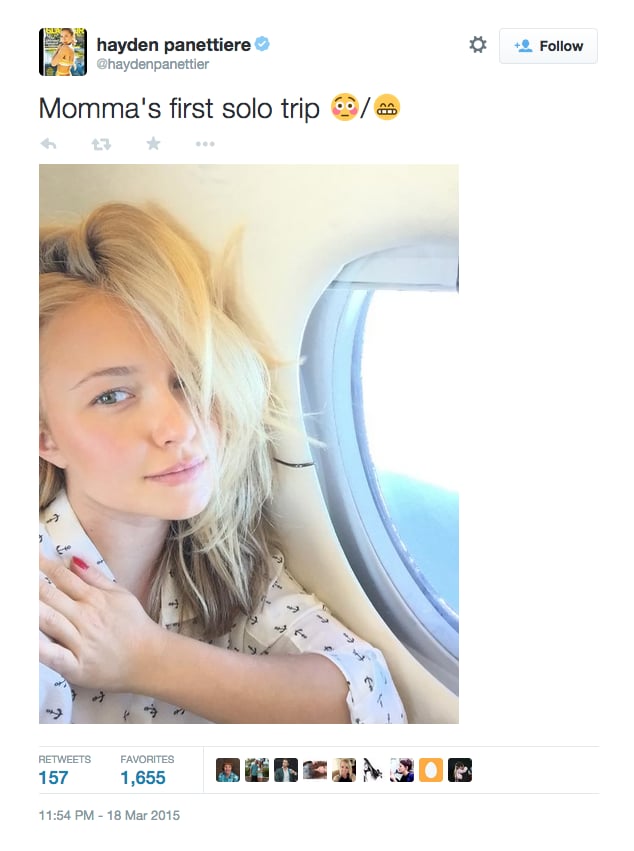 New moms everywhere share those exact same feelings, no doubt! Going away without your baby for the first time, whether for work or other reasons, can be tough, and we've got five tips on how to prepare.