Helping Kids in Ferguson, MO
How You Can Help the Most Innocent Victims of the Ferguson Riots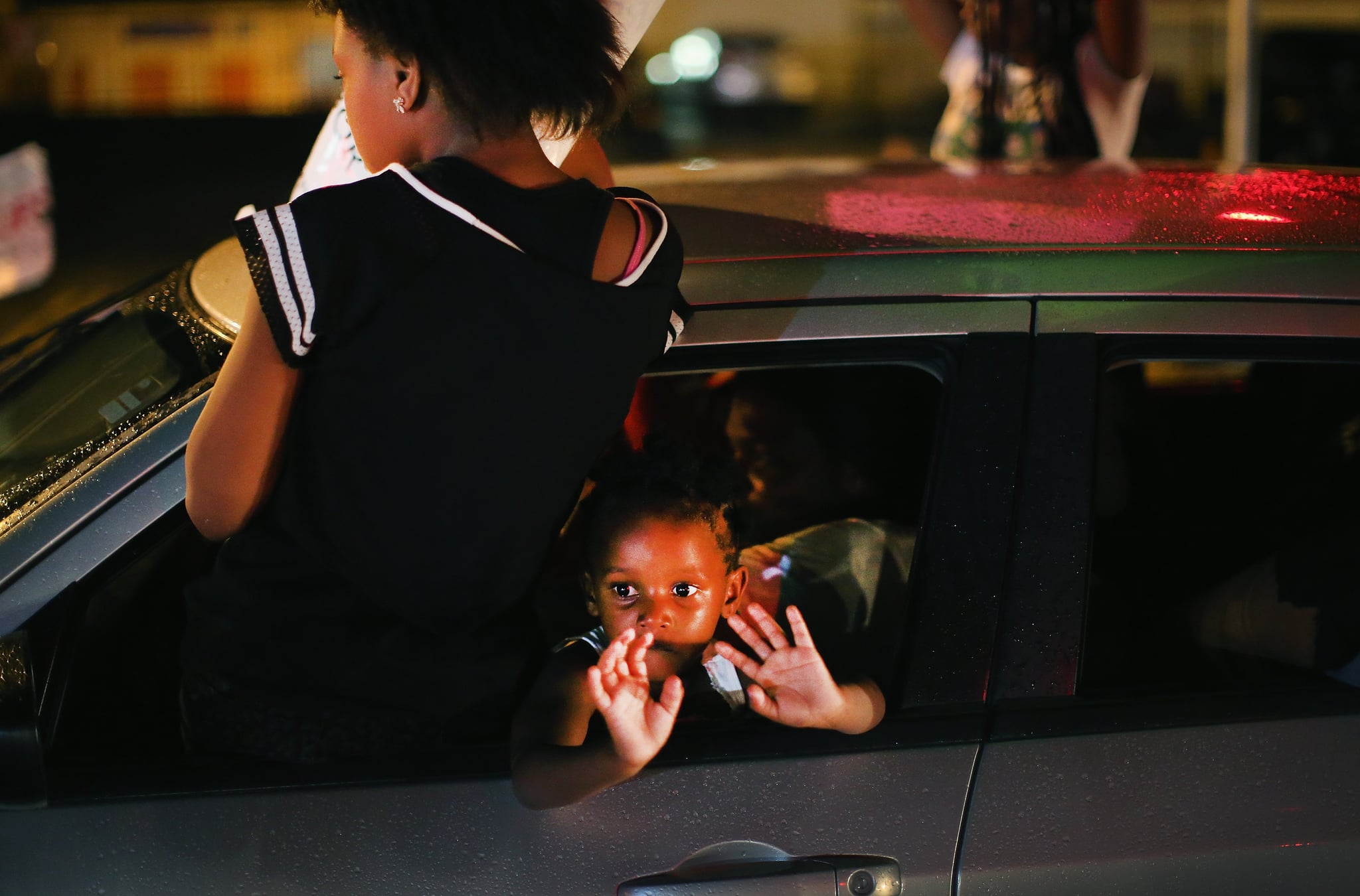 The scene in Ferguson, MO, is nothing short of devastating, as riots following the fatal shooting of Michael Brown, an unarmed 18-year-old, continue to rage on. While the Ferguson-Florissant School District was scheduled to begin classes on Aug. 14, that date was pushed back to today (Aug. 18) and, as of this morning, has been postponed yet again. Here is a statement on the district's website:
"Due to continuing unrest in some areas of Ferguson, and in the interest of the safety of students and families, all schools in the Ferguson-Florissant School District will be closed Monday, August 18. Information we have received from officials on the scene late Sunday evening has contributed to concerns we have about children walking to school or waiting for buses on streets impacted by this activity, debris on the roads that could impact transportation, and continued disruption affecting our students and families in the area. . . . We are heartbroken by the tragic events of recent days in and around the City of Ferguson. We are planning to receive and support our students as soon as possible, and we look forward to working closely with our community to heal and rebuild."
In addition to the obvious fear and unrest that families in the impacted area are living in, there's another devastating side effect to the rioting and delayed school openings. Many of the city's children rely on school meals as their sole source of sustenance on a given day. Which is why Julianna Mendelsohn, a school teacher from Raleigh, NC, decided to step up and take action. Mendelsohn set up a fundraising page on crowdsourcing site Fundly dedicated to feeding the students of Ferguson. "As a public school teacher, my first thought is always about the children involved in any tragic situation like this. When I found out school had been canceled for several days as a result of civil unrest, I immediately became worried for the students in households with food instability. Many children in the US eat their only meals of the day, breakfast and lunch, at school," Mendelsohn wrote.
While the campaign was scheduled to end three days ago, with schools continuing to remain closed, its duration has been extended. So far, $57,936 of the $80,000 goal has been raised to directly benefit the St. Louis Area Food Bank — specifically the children of Ferguson and its surrounding areas. While we rarely use this site as a platform for social causes, we think you'll agree that the innocent kids of Ferguson are coping with enough trauma and shouldn't have to worry about where their next meal is coming from. Whether you can donate $1 or $100, we implore you to contribute today.