High School Gives Out Abstinence-Only Contracts
This High School Sex Ed Class Gave Students Abstinence-Only Contracts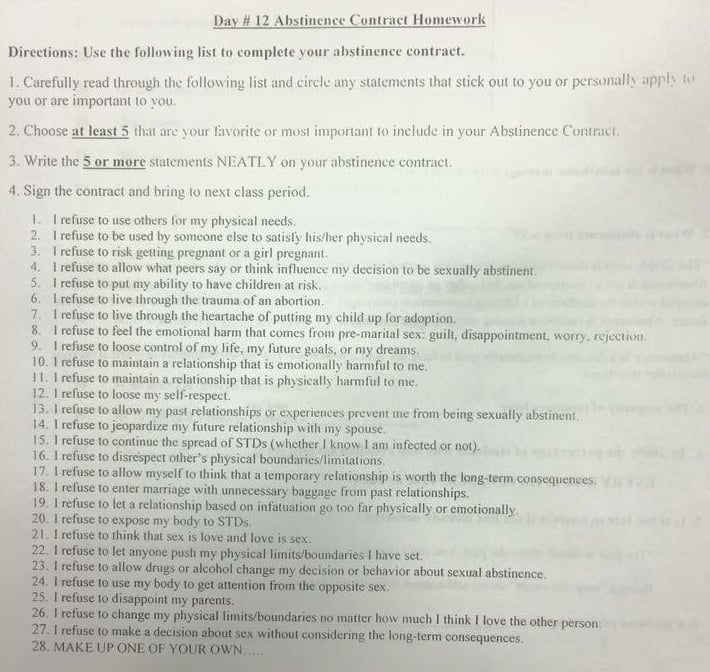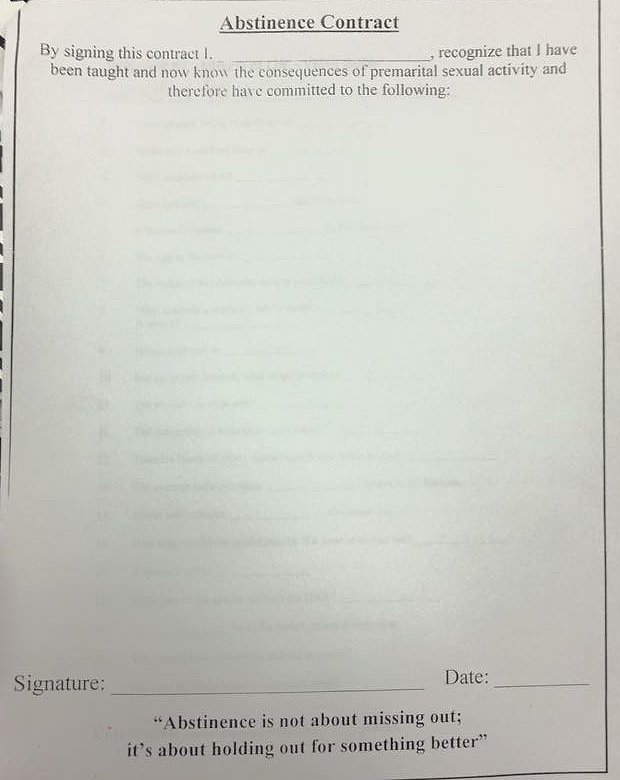 We've all taken sex education in high school, and you may have even rolled your eyes at some of the lessons. Well, prepare for a major eye roll when you hear what students at Copper Hills High School in West Jordan, UT, are learning because it might shock you.
Instead of teaching students the practice of safe sex or discussing health issues like STIs, the school sent out an "abstinence contract homework," where students had to read a list of reasons having sex would put their "ability to have children at risk," and why they will "loose [sic] self-respect." The students then had to sign and date the contract, thereby solidifying the fact that they will never, ever have sex — until marriage.
Although some of the risks listed from having sex are true, perhaps there's another more positive way to encourage high school students to wait rather than have them sign a be-all-and-end-all contract.