Hope Solo Opens Up About Having a Miscarriage With Twins
Former US Women's Soccer Goalie Hope Solo on Miscarrying Twins: "I Was Hours From Dying"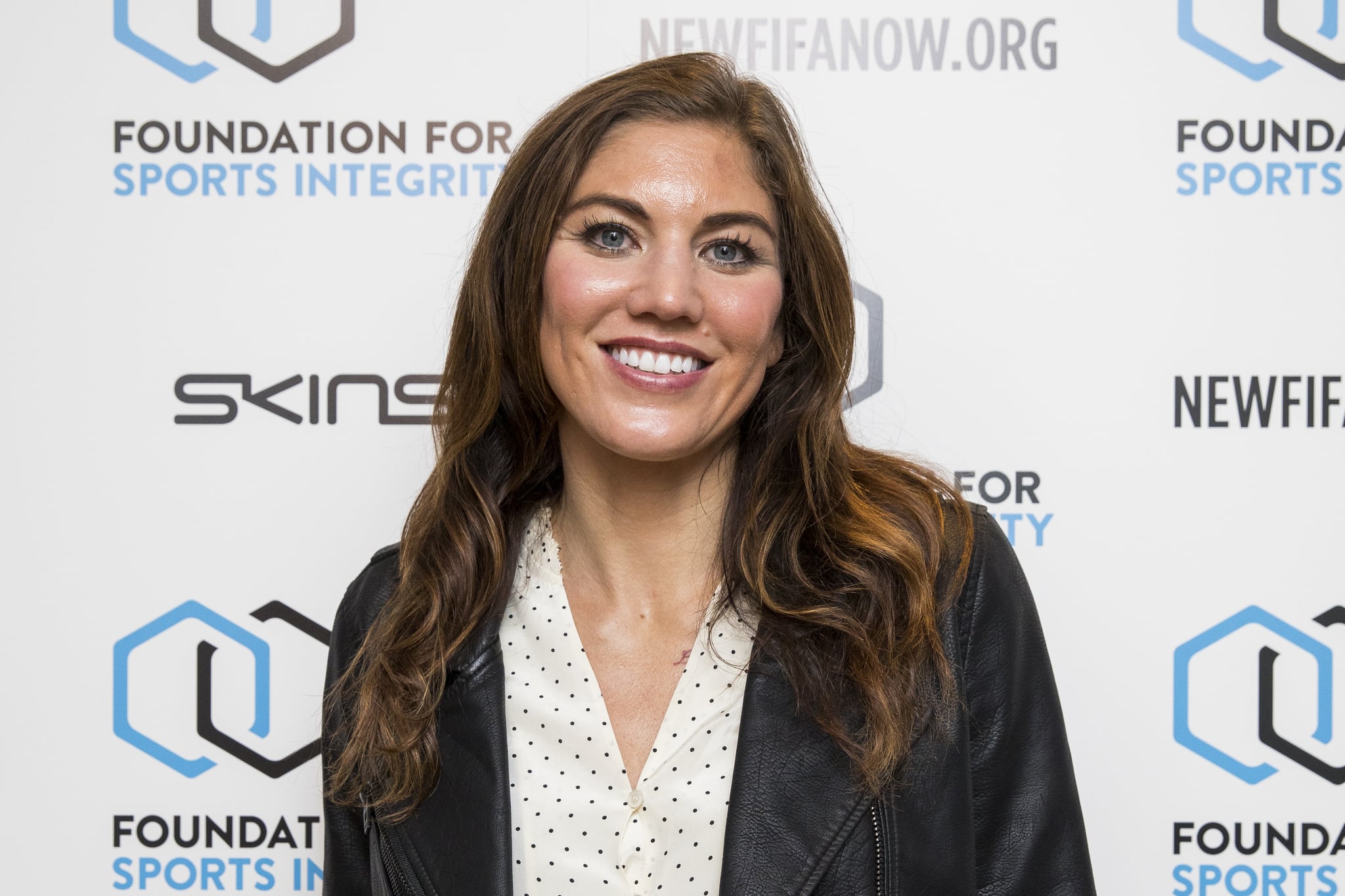 Hope Solo, the former goalkeeper of the US Women's National Soccer Team, recently opened up about a miscarriage she had in 2018. After trying to get pregnant with her husband, former NFL player Jerramy Stevens, the 37-year-old athlete shared that she was expecting twins but lost the pregnancy because one of the babies was ectopic (when the fertilized egg implants outside the uterus).
"The doctor said I was hours from dying," Hope said in an interview with Elle. "They ended up having to remove my fallopian tube." Despite being in a lot of pain, she made an election speech in Orlando, FL, as she was running to be the president of US Soccer just days later. "That speech took a lot," said Hope. "Even before all that, it would have taken courage." Hope was unfortunately beat out for the position but explained that she has been focusing on undergoing IVF in the time since.