How to Track Baby's Eating Schedule
The High-Tech Way to Track What Your Baby's Eating: Would You Use It?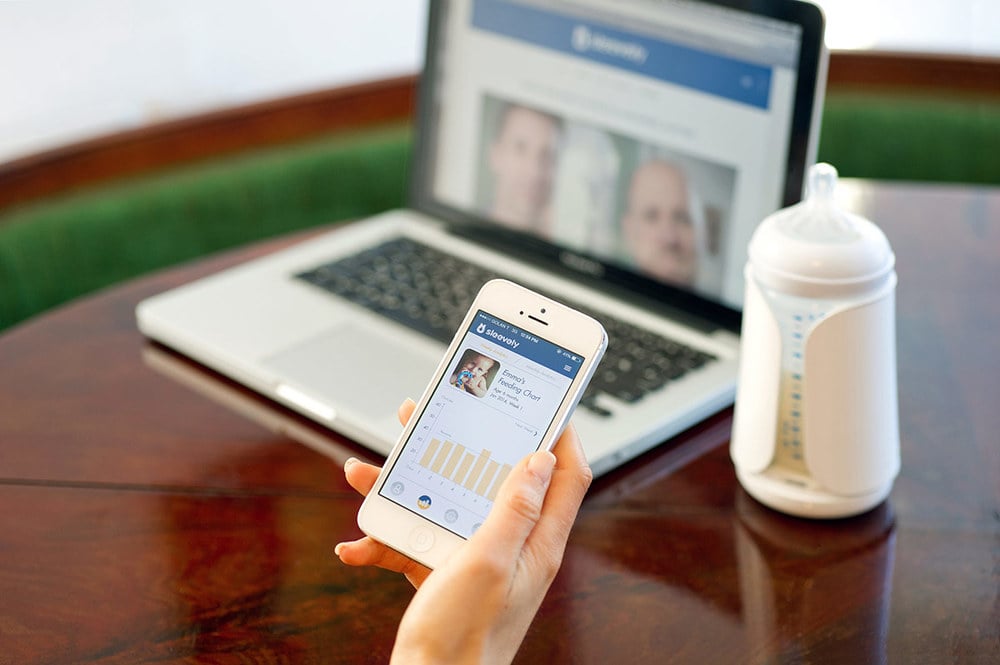 There are plenty of apps and journals out there that allow new parents to record their babies' breast milk or formula consumption, but how about a high-tech contraption that does the work for you? Sleevely is a Bluetooth-enabled sleeve that slides right onto your baby's bottle (it's compatible with all of the leading baby bottle brands) to track the amount and temperature of milk or formula that they consume.
The device syncs to a mobile app so that you can monitor your child's intake — it'll even send you real-time notifications when they've finished up with a feeding. The app also offers customized infographics that chart your baby's growth, compares their eating habits with those of other babies, and serves up feeding recommendations.
Sleevely is currently available for preorder when you support the product's Kickstarter campaign. A minimum contribution of $29 will make you one of the first people in the world to score your very own bottle sleeve. Note that the product isn't expected to ship until December 2014, so it's most relevant for expectant or trying-to-conceive moms!
What do you think? Would you use Sleevely to monitor your infant's eating patterns?
Source: Sleevely