Ideas For Naming Baby
14 Ideas For Naming Your Baby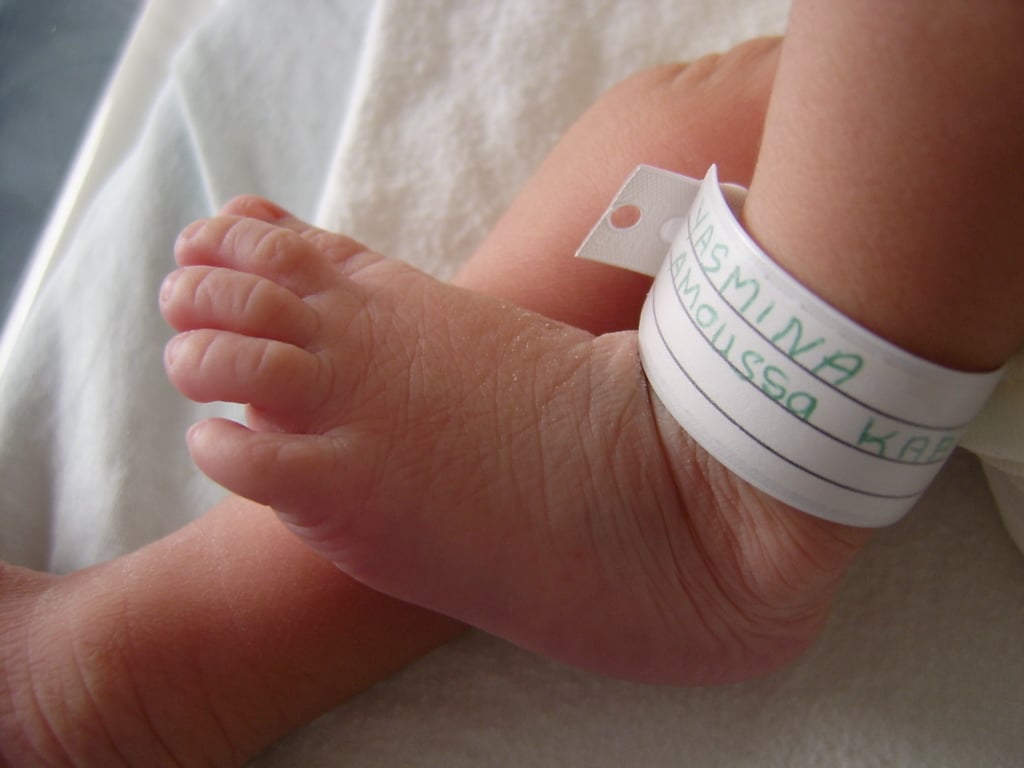 While many baby names are chosen by parents from the newest trends in names, others are chosen for reasons more unique than just the name itself. Along with a few readers, we've rounded up some interesting and fun ideas for choosing baby names.
1. Honoring a Loved One
Naming your child after a loved one is a sweet honor. Stick with one person or a combination of people you loved and/or lost. Circle of Moms member Leah chose her daughter's middle name in honor of her great-grandmother. And the best part? Victorian names are back in style, so naming your tot after your great-grandmother Beatrice might actually work.
2. From a Dream
Mom Vicki E. tells a beautiful story of a recurring dream she had while pregnant of walking through the park with a little girl. "She had bright blonde hair and big blue eyes and she was called Megan," she recalls. Two years later, Megan, the daughter she was carrying at the time, has the same blonde hair and big blue eyes Vicki dreamed of.
3. A Meaningful Story
Leisha C. explains that she and her husband had a very difficult time conceiving their daughter. They found that the biblical story of Hannah (whose infertility was overcome when she appealed to God in prayer) was analogous to the blessing that came out of their struggle to conceive. Leisha and her husband now not only have a daughter named Hannah but also a son.
4. Sudden Certainty
It may sound odd, but Herding Kats in Kindergarten blogger Jennifer K. said she suddenly had a feeling come over her and she just knew her daughter should be named Moira. Sometimes when you know, you know — don't second-guess yourself.
5. Names From Nature
Natural living is big right now, and even if you're not a naturalist per se, you might still want to consider some pretty natural names like River or Lily — we're especially fond of floral names right now.
6. Significant Meaning
One Circle of Moms member who goes by the name Camilla says she and her husband chose their son's first and middle names for their meanings. When it's put all together with his last name, her son Birk-Nesta's name means protector, messenger, and freedom fighter. A very strong name!
7. Matching Initials
Dixie W. is one of many moms who says she chose her children's names for their initials. Her son's initials match his father's, while her daughter's initials are the same as Dixie's. For mom Michelle H., the process wasn't as complicated. "We wanted our son to have the same initials as Daddy," she explains. "So we picked the best name starting with 'J' and gave him the same middle name."
8. Places of Significance
Do you have a special place that's always held importance in your heart? Names like Savannah, Ireland, and Sydney are more commonly used, but think outside the box and pick a place that's most special to you. Maybe even your own birth state?
9. TV or Movie Character
A number of moms say they named their babies after characters on TV shows. Reader Lynne B. borrowed names from the soap opera Ryan's Hope. But the big screen might also provide some great ideas — heck, you could even name your child after a Disney character!
10. Video Game Characters
Choosing a baby name from a favorite movie, TV show, or book isn't all that uncommon, but mom Mia S. says she "went even stranger" and named her daughter after a video game character named Sera. 
11. Important Days/Dates
We picked my daughter's middle name after the month my husband and I got married. Others might even go with a day of the week, month, or season that is important in their lives.
12. Cultural Names
While you might be living in the United States, you may still have a connection with your place of origin, even if it is far removed. Investigate names from the countries where your ancestors are from, and you might find the perfect moniker for your babe.
13. Celebrities
You might not be heavily invested in pop culture, but that doesn't mean you can't borrow from their names. What's more? Celebrities tend to give their babes unique names too!
14. Gender Neutral
Waiting to decide on the sex of the baby but want the name figured out now? Good news! Many parents are giving their tots gender-neutral names that can go both ways.
Source: Flickr user kaatjevervoort