Ikea Recalls Safety Gates Patrull Klamma and Patrull Smidig
Recall Alert: Check Your Ikea Baby Gates!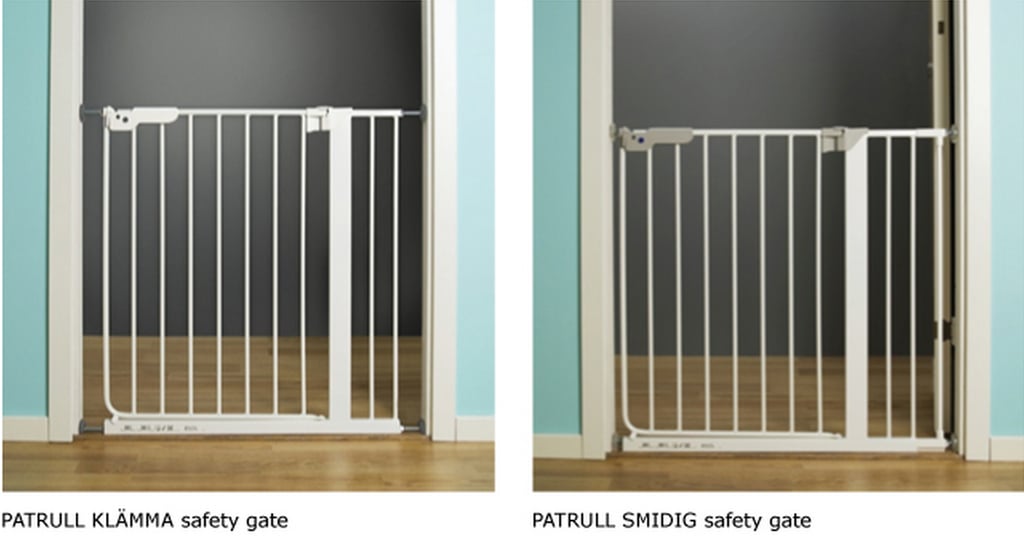 A safety recall has been issued for what could be the trusty baby gate at the top of your staircase — Swedish furniture superstore Ikea is recalling two of their pressure-mounted baby gates, the Patrull Klämma and Patrull Smidig.
In its recall report, Ikea stated that these two gates should not be placed at the top of a staircase, as the pressure-mount creates friction against the walls, leaving the hold insufficient, and in addition, the metal bar across the bottom of the gate poses a tripping hazard. Three incidents of children falling down the stairs have been reported.
Customers with the gate may wish to continue using them in between doorways or at the bottom of staircases, in which case they should contact Ikea starting May 19 to receive updated user instructions and new warning labels free of charge. Those wishing to return the gates completely may do so by taking them back to the store for a full refund (this includes the Patrull safety gate extension units as well). Proof of purchase is not required.
For more information, call Ikea's customer service line at 888-966-4532.