Itzy Ritzy Milk Boss Feeding Support Pillow Review
This Affordable Feeding Pillow Is the Most "Why Didn't I Think of That" Invention Yet!
As POPSUGAR editors, we independently select and write about stuff we love and think you'll like too. POPSUGAR has affiliate and advertising partnerships so we get revenue from sharing this content and from your purchase.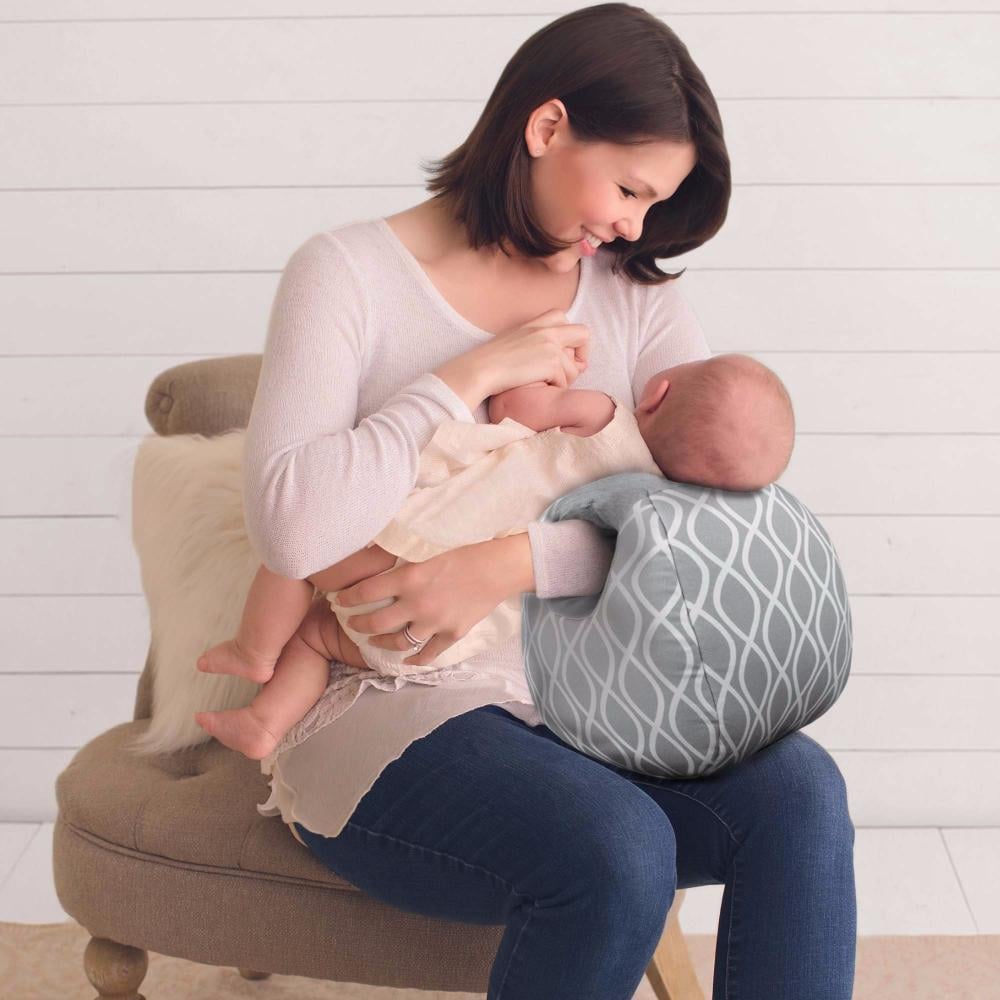 There's arguably nothing more annoying than when you sit to feed a baby on a support pillow with both of your hands and arms either locked down under the baby or up holding a bottle (luckily for you breastfeeding mamas, your boobs are attached to your person, leaving one hand free!). Unless your baby is a champion milk drinker, this means being stuck in this position until they're finished eating, attempting to reach over them to put the bottle down for a burping session, staring longingly at your phone on the other side of the couch, and your arm under the baby falling asleep.
Enter: Itzy Ritzy's Milk Boss Infant Feeding Support Pillow ($25), which is here to save the day.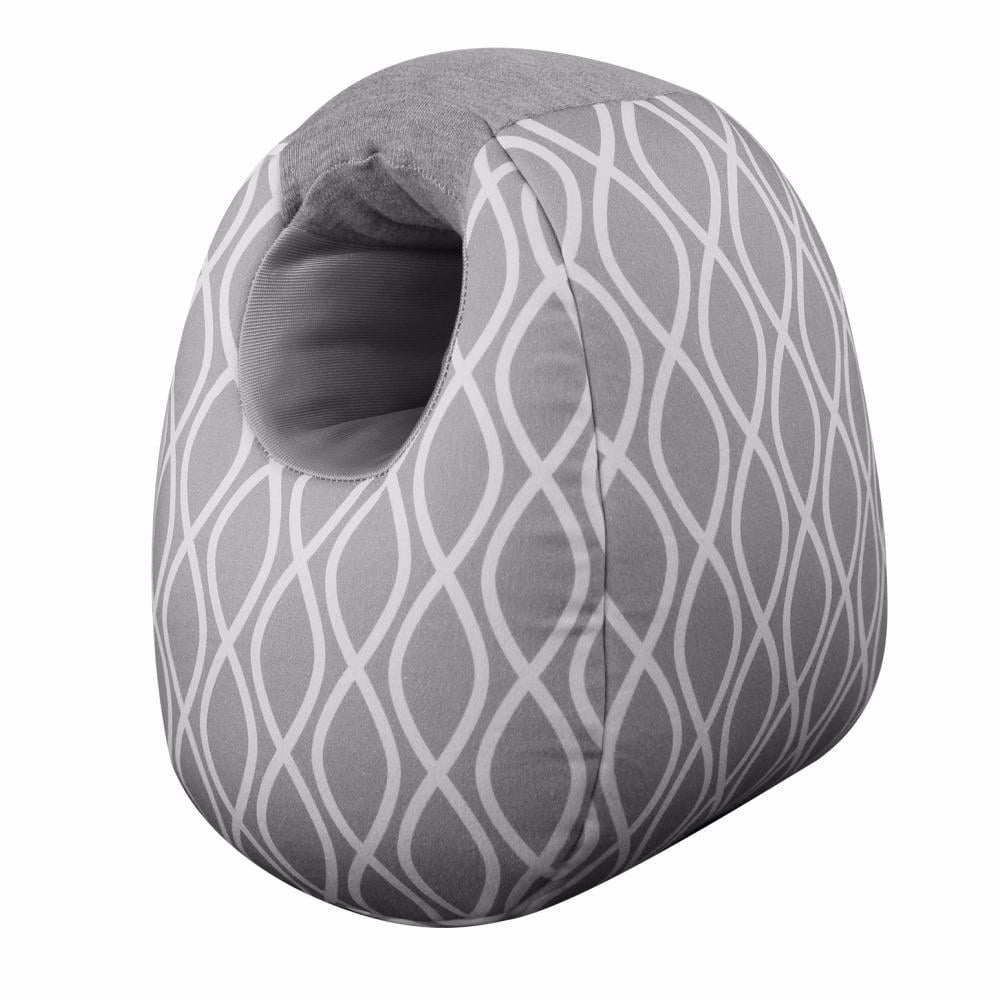 The soft, machine-washable pillow has a unique egg-like shape and features a hole directly through it for your arm to pass through so that your hand is semifree (for holding baby or, you know, scrolling through Facebook). Not only does the hole help to prevent strained and tired arms during feeding, but it allows the user to easily position baby on the pillow at a more upright angle, which can make the feeding process more comfortable for everyone while potentially reducing the chance of reflux or gas. The top (or bottom) surface also allows Mom or Dad to lay baby on their belly to be burped effectively.
Its weighted bottom (it's surprisingly heavy when you first pick it up, but don't worry, you don't need to be the Hulk to use it) allows the caregiver to sit with better posture, as the pillow can be sturdily perched higher up than other pillows — without the use of awkward straps or buckles — and its small, round size makes it easier to bring around on the go.
It's safe to say that we'll be buying one for each room of the house ASAP.