Jenny McCarthy's Son's Autism Diagnosis
Should Jenny McCarthy Have to Explain Her Son's Autism Diagnosis With the Public?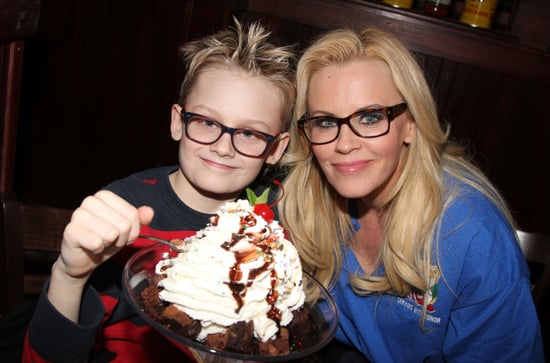 Love her or loathe her, Jenny McCarthy has certainly thrown the spotlight on autism. The View's cohost is once again defending the autism diagnosis of her 11-year-old son, Evan Asher, after a media outlet claimed that she changed her position and that her son does not have the disorder. The report, which makes its claim based on a 2010 interview the former Playboy cover girl and VH1 host gave Time magazine, has since been removed from the site, but only after McCarthy felt it necessary to justify his diagnosis. McCarthy tweeted:
"Stories circulating online, claiming that I said my son Evan may not have autism after all, are blatantly inaccurate and completely ridiculous. Evan was diagnosed with autism by the Autism Evaluation Clinic at the UCLA Neuropsychiatric Hospital and was confirmed by the State of California (through their Regional Center). The implication that I have changed my position, that my child was not initially diagnosed with autism (and instead may suffer from Landau-Kleffner Syndrome), is both irresponsible and inaccurate. These stories cite a 'new' Time Magazine interview with me, which was actually published in 2010, that never contained any such statements by me. Continued misrepresentations, such as these, only serve to open wounds of the many families who are courageously dealing with this disorder. Please know that I am taking every legal measure necessary to set this straight."
In the nine years since her son was diagnosed, McCarthy has become a lightning rod for controversy after claiming that Evan developed autism after receiving a round of routine vaccinations. She's an advocate for autism research, but she's also credited with leading the recent movement toward parents not vaccinating their children. Given McCarthy's prominent position in the autism community, do you think it was necessary for her to explain her son's diagnosis?