Kate Middleton Shares Her Kids' Favorite Food
Kate Middleton Shared What Her Kids' Favorite Food Is, and We Aren't Surprised in the Least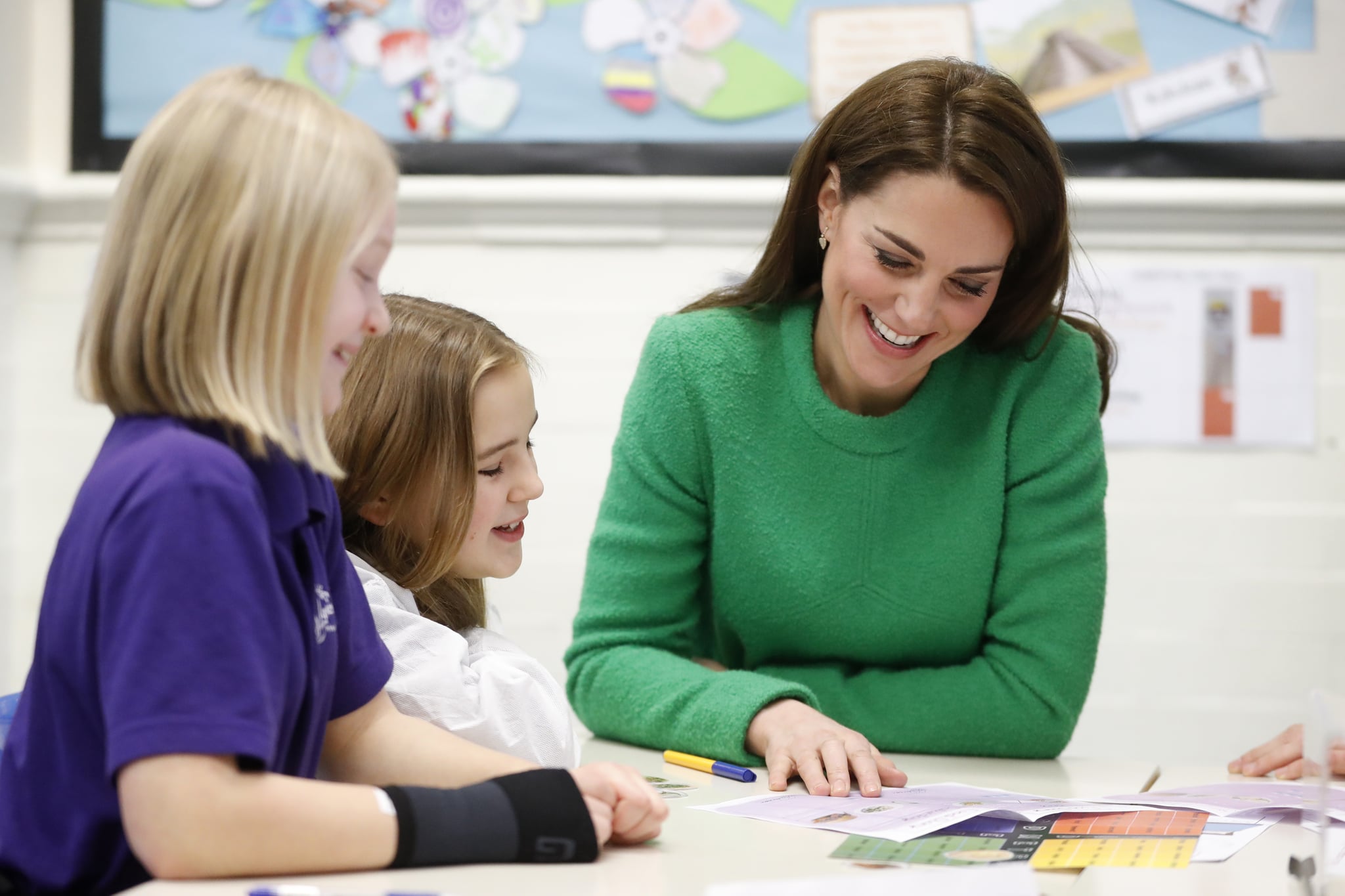 Kate Middleton and her brood aren't strangers to a home-cooked meal. While visiting the Lavender Primary School in honor of Children's Mental Health Week, the 37-year-old mom of three opened up about her children's eating habits, and they'll look pretty dang familiar to parents.
"Charlotte loves olives," Kate told the students, adding that her kiddos love helping her whip up "cheesy pasta" — don't we all?! — when they're cooking as a family at home. Matthew Kleiner-Mann, chief executive of the Ivy Learning Trust, told reporters that according to the Duchess of Cambridge, making cheesy pasta is a family affair.
"She was telling us how much her children love cooking and how they cook for her," he said. "They made cheesy pasta the other day. One stirs the flour, one puts the milk and butter in. And they make salads and stuff."
And the importance of nourishing your body with quality food certainly isn't lost on Kate. "It's interesting how food and energy and how you feel work together," said Kate. "It's amazing the connection between physical and mental well-being." Matthew noticed this as well, adding, "Food is important to her and she understands the links between mental health and physical exercise."
As for the rest of the visit? Kate made sure to make mental health the forefront of her time at Lavender Primary School and made a lasting impression on the students and staff she spoke with. "She was wonderful with the children and was keen to speak to the parents about [helping] with their mental well-being, too," said Matthew. "I introduced Place2Be, [a children's mental health charity,] to the school because I realized the importance of counseling and mental well-being but didn't have the wherewithal to do it myself."
Image Source: Getty / Chris Jackson