Little Boy Grows Out His Hair and Cuts It to Donate
Let This Little Boy Serve as a Reminder That Kids Are the Absolute Best Humans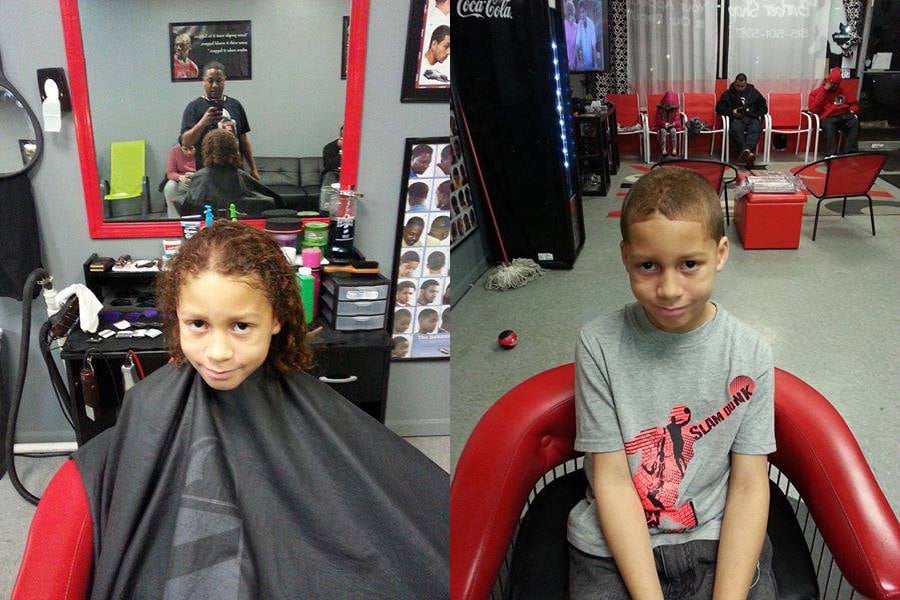 As you can tell from the photo on the left, 8-year-old Adrian had quite the head of long hair. But as it turns out, it wasn't his mother's choice to grow out his hair, nor did it grow that long because he wasn't into the idea of visiting a barber — he grew out his hair so that he could donate it to someone with cancer.
The barber who cut Adrian's hair shared the boy's sweet act of kindness on Facebook, saying ". . . Adrian has been growing his hair for some years (as you can tell in the picture) and the reason behind him growing it, is the best part. He told me he was growing his hair so he could give it to some1 with cancer that has lost their hair. Mind you, he is 8 yrs. Old. At that moment I understood we can all learn from some1 no matter the age."
Let Adrian serve as a reminder that though they may be small, children can be the smartest, most thoughtful humans, and there is always something new that we can learn from their innocence and humanity in order to better ourselves as adults. Thanks for being awesome, Adrian.