Maggie Gyllenhaal's Quotes on Parenting
Maggie Gyllenhaal on Motherhood: "It's Impossible to Strike the 'Perfect Work/Life Balance'"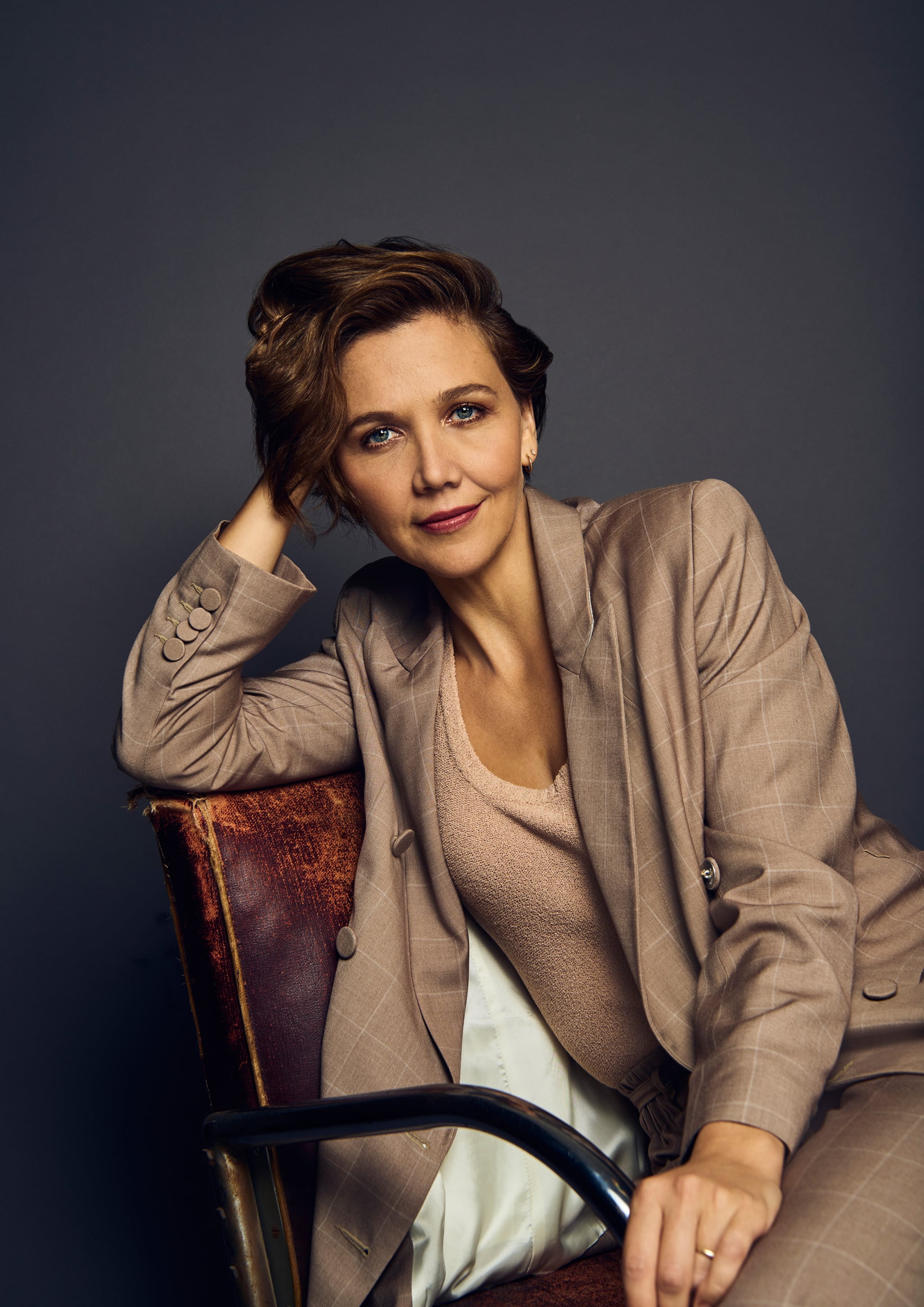 Although 41-year-old mom of two and Deuce actress Maggie Gyllenhaal tends to keep the details of her home life private, POPSUGAR had an opportunity to speak with her about what it's like to raise her two daughters — 12-year-old Ramona and 7-year-old Gloria — while managing a busy career. Maggie is being honored for being an "inspirational power mom" by Loacker during its "Loacker's Afternoon With Maggie Gyllenhaal" Facebook Live on May 11 — just in time for Mother's Day — and she opened up about what it's like to be a working mom. We're 100 percent stealing all her tips.
On juggling parenthood with a busy career . . .
"It is a lot of organization, which isn't second nature for [me or my husband, Peter Sarsgaard]," she said. "It's definitely not a perfect system but we try to support each other. Honestly, I think juggling a career and raising kids is all about organizing . . . But without organization I couldn't manage any of this! It's impossible to strike the 'perfect work/life balance,' and I think every parent knows that. It's a struggle finding that balance in the day-to-day of motherhood, but that's how you learn."
On going back to work after having her kids . . .
"There's no easy way to do that," she explained. "It's very strange and disorienting. On one hand, you just want to be home with your baby. And at the same time it's amazing to be talking and hanging out with other grown ups! So you're kind of always straddling two worlds. And pumping always sucks, too. I'm a much more confident mother now than I was 12 years ago, but that's all part of the ride of motherhood."
On why mornings spent with her daughters are her favorite . . .
"I love how sweet my girls are when I wake them up," she said. "By the time the alarm goes off, one of them has usually scuttled down into my bed. We make breakfast, put on music, and we're always rushing and pushing people into their shoes. But I kind of love it, especially over the years as it's gotten easier. The morning is often a little hectic, but it's a pretty great time in our house."
On the one piece of advice she'd give other moms . . .
"You don't have to invite the whole class to birthday parties, and I'm looking forward to discussing more of my experience during the Loacker's PowerMom Facebook Live!"
Image Source: Getty / Gareth Cattermole