Math Pattern Question For First Graders
Bet You Can't Solve This Viral Math Question Meant For First Graders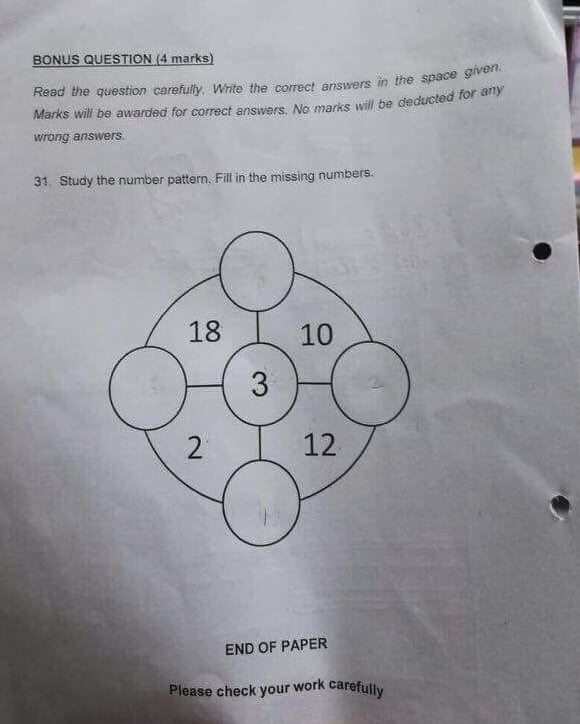 Well, folks, the internet is back at it again with the exposing of terrible and impossible test questions meant for little kids. In this episode, we have a math pattern question shared in an online forum, which apparently appeared as a bonus on an exam for first graders in Singapore.
"Study the number pattern. Fill in the missing numbers," the instructions on the question read. Under the text appears a circle split in four with different numbers in each section, smaller circles in between each quarter, and one circle in the middle with the number 3 inside.
Check it out above and see if you can solve it (we couldn't), and if you want a spoiler, find one of the forum's users' explanations below, which makes sense but is a conclusion we never would have been brought to on our own (even with help, our reaction was still "WTF").