May the Fourth Star Wars Pregnancy Announcement
Family Celebrates May the Fourth in the Best Way — With a Star Wars-Themed Baby Announcement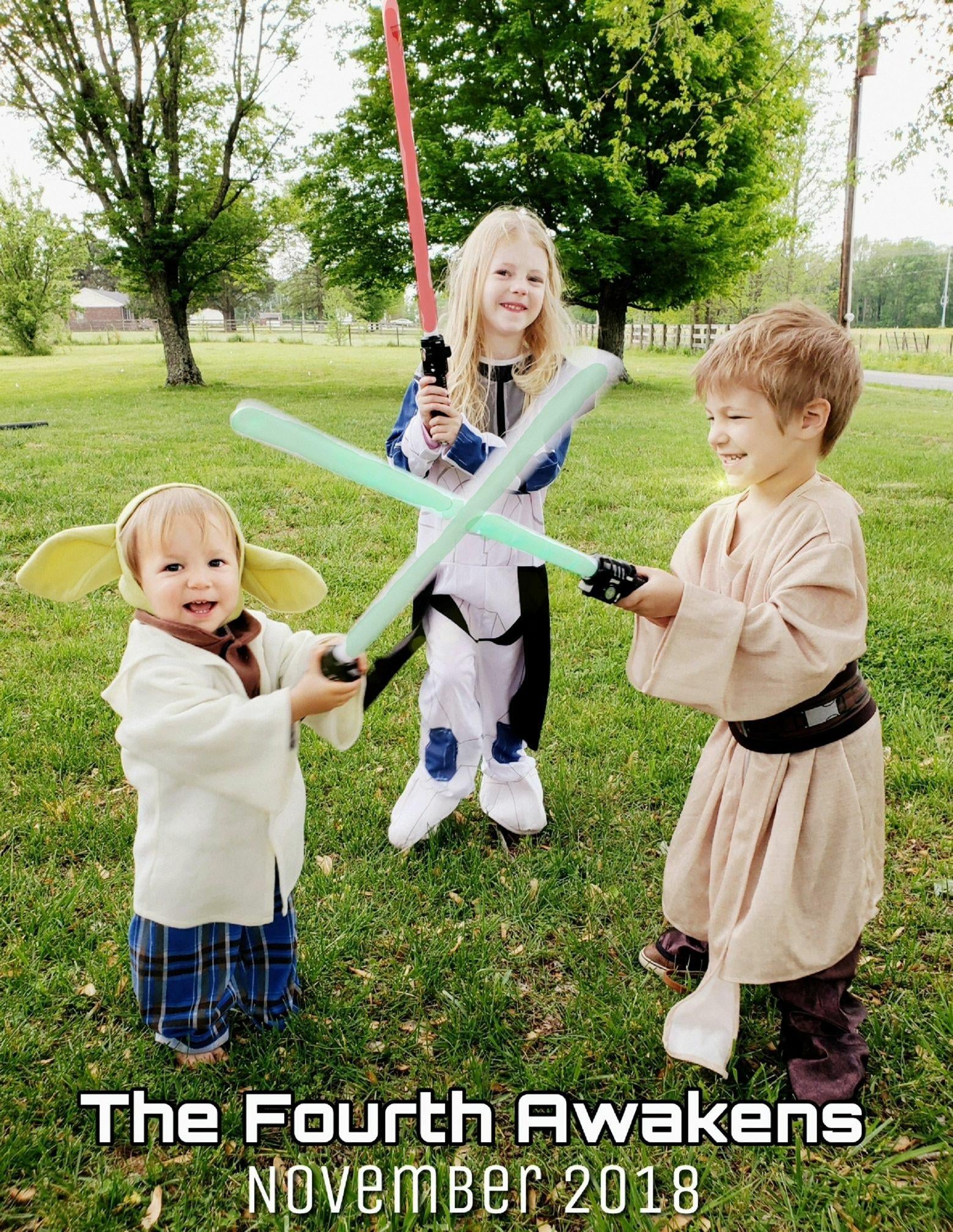 Star Wars Day — aka May the Fourth — is an opportunity for the internet to collectively nerd out on all things Star Wars, which is exactly what Kyle and Hannah Herndon decided to do in conjunction with an important announcement: they're expecting baby number four. Because the timing of them announcing the pregnancy publicly and the fact that it's their fourth child aligned perfectly with the date, the couple chose to dress their three kids — Maxwell, Harper, and Cooper — as characters from the franchise to share the baby news with family and friends.
"I scrambled to get some costumes together and even woke the kids up early to go grab a picture because I was excited," Hannah told POPSUGAR of the announcement. "They didn't disappoint, I'm happy with it, and it makes this pregnancy seem even more real and exciting now that the news is out."
Hannah definitely isn't the only one who was excited to share the news — her three kids are pretty psyched to have a little brother or sister. Well . . . at least, her oldest is. "Harper is very excited, especially at the thought of a sister," Hannah said. "The boys are still a bit unsure about having a new little one around. Max was fully convinced we were tricking him when we shared the news, so that was funny and we got it on video. He finally agreed the baby could share his room if it was a boy. They're all great with each other and will love this baby just the same."