Men Support Mom Through Her Breastfeeding Journey
The Men Who Supported This Mom's Choice to Breastfeed — and Why It Was a "Pleasant Surprise"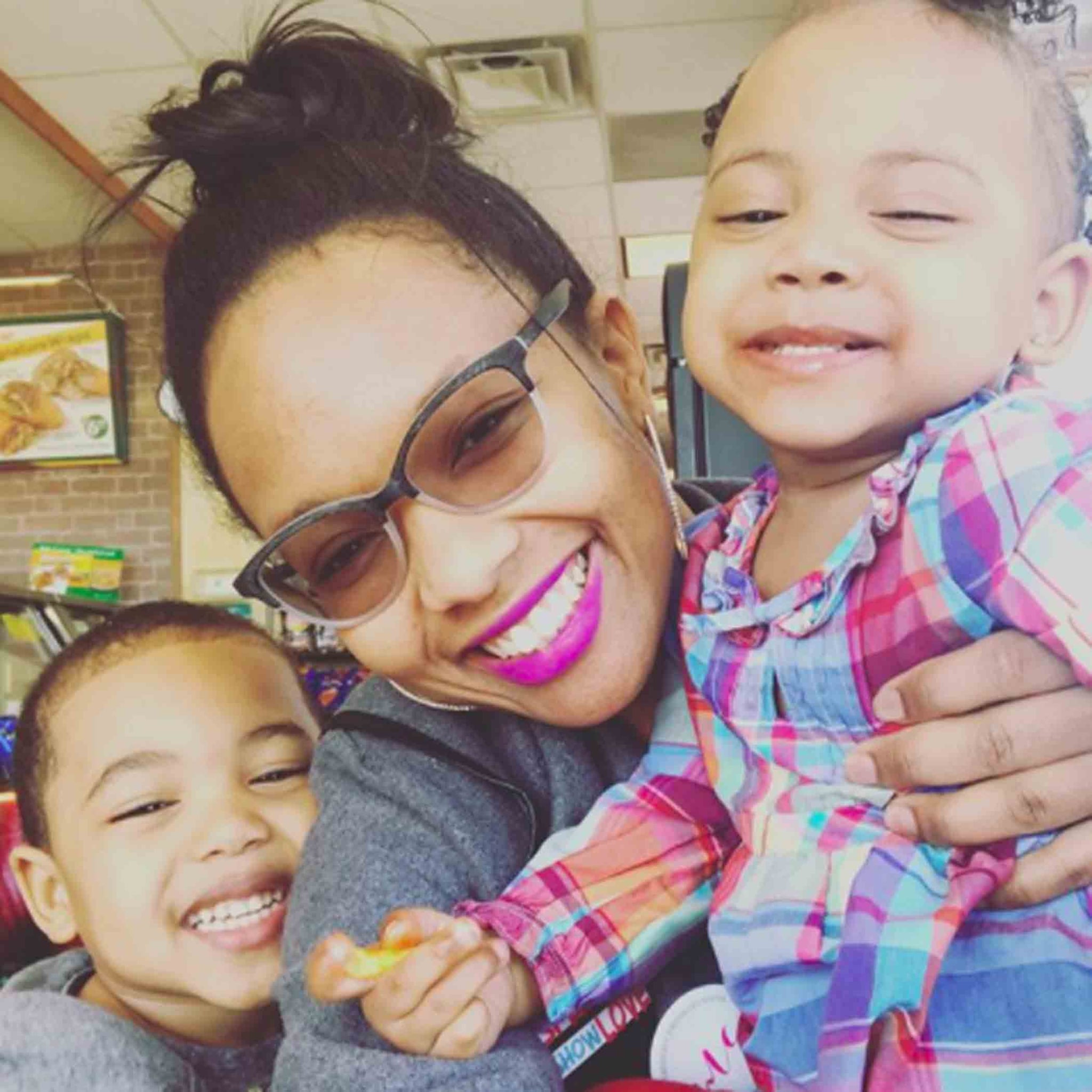 Yakeema Boudreaux, a mother of three from Detroit, MI, decided to breastfeed her kiddos Nadia, Asher, and Nia long before she actually gave birth to her first child. She explained in an Instagram post that she was first inspired by seeing a mom who was in the army, breastfeeding at the daycare she worked at.
"I cared for a little girl whose mother breastfed and pumped milk daily for her daughter," she told POPSUGAR. "The lady and I would often talk about the benefits, the highs and lows of breastfeeding, and I loved the bond I witnessed between the two of them."
Although Yakeema connected with one of the mamas at daycare, she admits that not every woman was supportive of her decision to breastfeed long-term. "I tried my best to ignore people that weren't supportive. I won't lie, it made me upset and I remember feeling ashamed even though I knew breastfeeding was normal. Most of the negative feedback I received was from women."
Thankfully, she got support from two people in her life who don't have a stake in the breastfeeding game: her dad and great uncle — and even she was surprised at their kind words.
"Breastfeeding is a natural and sacred part of caring for our young, and it's here to stay."
"It didn't surprise me that my dad offered support during my breastfeeding journey. I've always known him to be pro-women and whenever I'm passionate about something, he's always there to encourage me. As for my great uncle June, It was a pleasant surprise when he told me how proud he was that I was making such a sacrifice. My reaction to their encouragement was a bucket of tears. Those tears were filled with thanks. Their words definitely gave me the confidence to continue my breastfeeding journey with my head high and my nursing cape off a little more."
Because of all the support she's received from the men in her life, Yakeema is dedicated to making breastfeeding more commonplace in the black community.
"As an African American woman, I want the stigmas to die surrounding breastfeeding in my community. Breastfeeding does not create an unhealthy attachment. It's not a sexual act and whether done in private or on a mountaintop, it should be supported because of its many benefits."
She went on to say that raising support and awareness in her community starts with moms.
"I believe every breastfeeding mother needs a supportive village that realizes what a sacrifice it is to nourish a child. If more people are educated and the conversation of normalizing breastfeeding is consistent, then we will have more empowered moms that have one less thing to stress about! Breastfeeding is a natural and sacred part of caring for our young, and it's here to stay."