Midwife Leaves Hair Appointment to Deliver Baby
This Newborn Did Things on His Time — and Didn't Give a Sh*t About His Midwife's Roots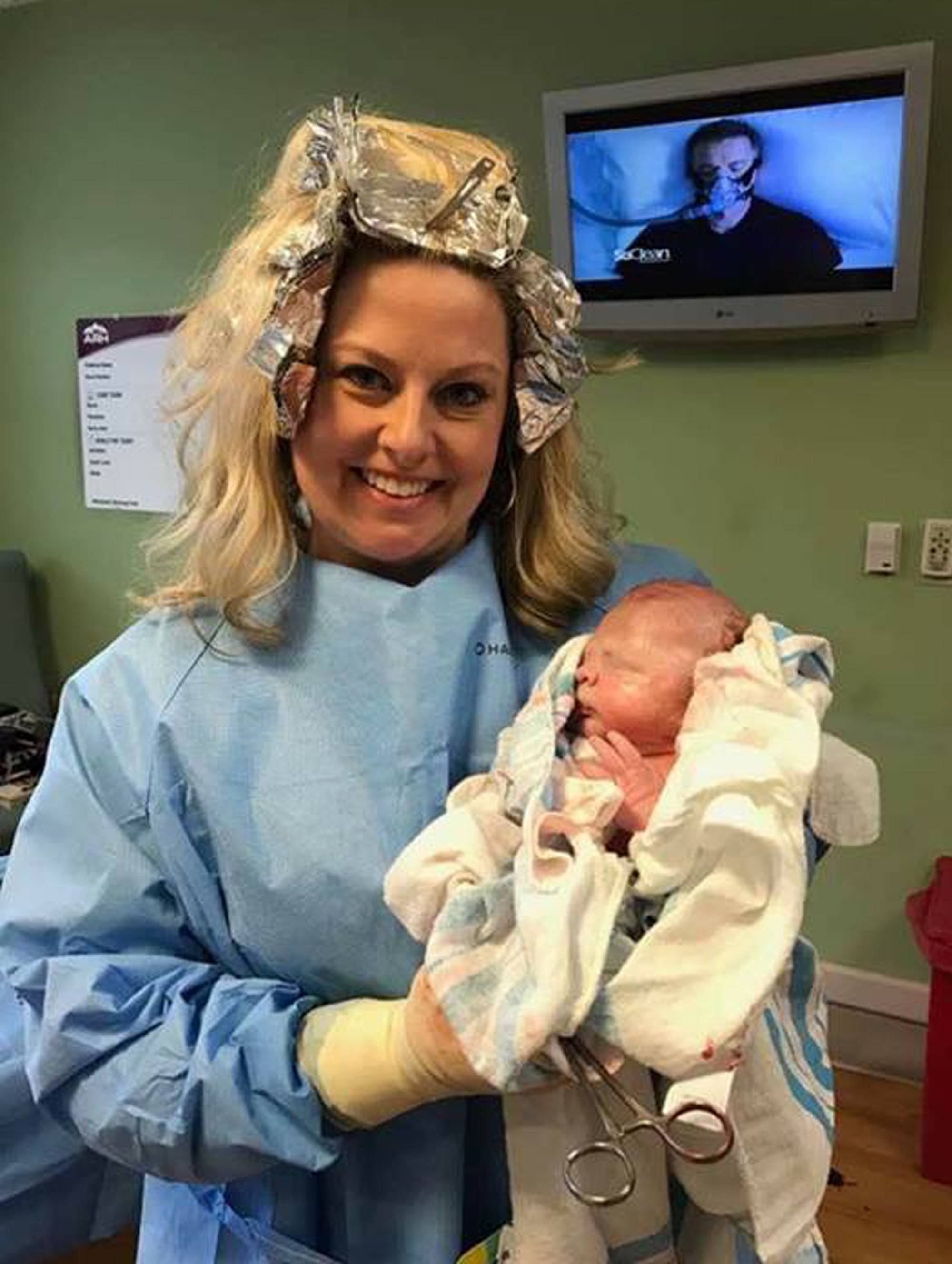 Carrie Hall always puts her patients first, and this dedication was captured in a priceless photo from a recent delivery. During an ordinary day on call, the midwife and nurse from Kentucky decided to take a chance and go for a hair appointment, but a particular little one had a different agenda.
Prior to arriving at the salon, Carrie called the hospital to check in and found out that there was a patient in labor but that she wasn't progressing rapidly. Considering that it would likely be hours until she was needed and that she was right by the hospital, Carrie went ahead with her beauty time. "My hairdresser had just finished foiling my hair when the nurses called and said the patient was ready to deliver," Carrie told POPSUGAR. "The local hospital was five minutes away, so foils and all, I went to catch a baby!"
The patient was ready to push as soon as Carrie arrived, and she delivered her precious baby in less than 20 minutes. "Then, I got back in my car, went back to the shop, and finished my hair!" she said. "Needless to say, momma, baby, and my hair are great!"
Image Source: Carrie Hall