Mom Has Four Babies in 13 Months After Infertility Struggles
How This Family of 3 Became a Family of 7 in Just 13 Months: "It Was So Magical"
When Tracy Caliendo found out she was expecting four babies only months apart, she and her husband, Pete, were shocked, to say the least. After years of infertility struggles, including four failed IVF cycles and a miscarriage, Tracy discovered she was pregnant with her second child. Already a mom to 12-year-old son Hunter, she looked forward to growing her family of three by one more. Just to be safe, though, she called a surrogacy agency. "I was desperate to have a baby and would do anything to make sure it happened," Tracy told Today. What she didn't expect was to more than double her family in size.
Tracy gave birth to a healthy baby girl named Harlow in August 2017, and just four months later, Tracy's surrogate gave birth to twins Piper and Presley. Only 13 weeks after the twins were born, the mom began to notice her stomach growing, and she soon found out she was pregnant again!
"Things started to get real when I reached 20 weeks with baby number five," the 43-year-old Manhattan mom told POPSUGAR. "My husband and I were still in shock that we were about to have another child when we already had four at home, three of whom were under a year old." But the growing family gladly welcomed baby number five. "When we found out I was pregnant with Dylan, our youngest son and fifth child, we were overwhelmed with emotion. We always dreamed of a big family, but realizing we'd have four babies under 13 months old, and a tween, we were definitely nervous."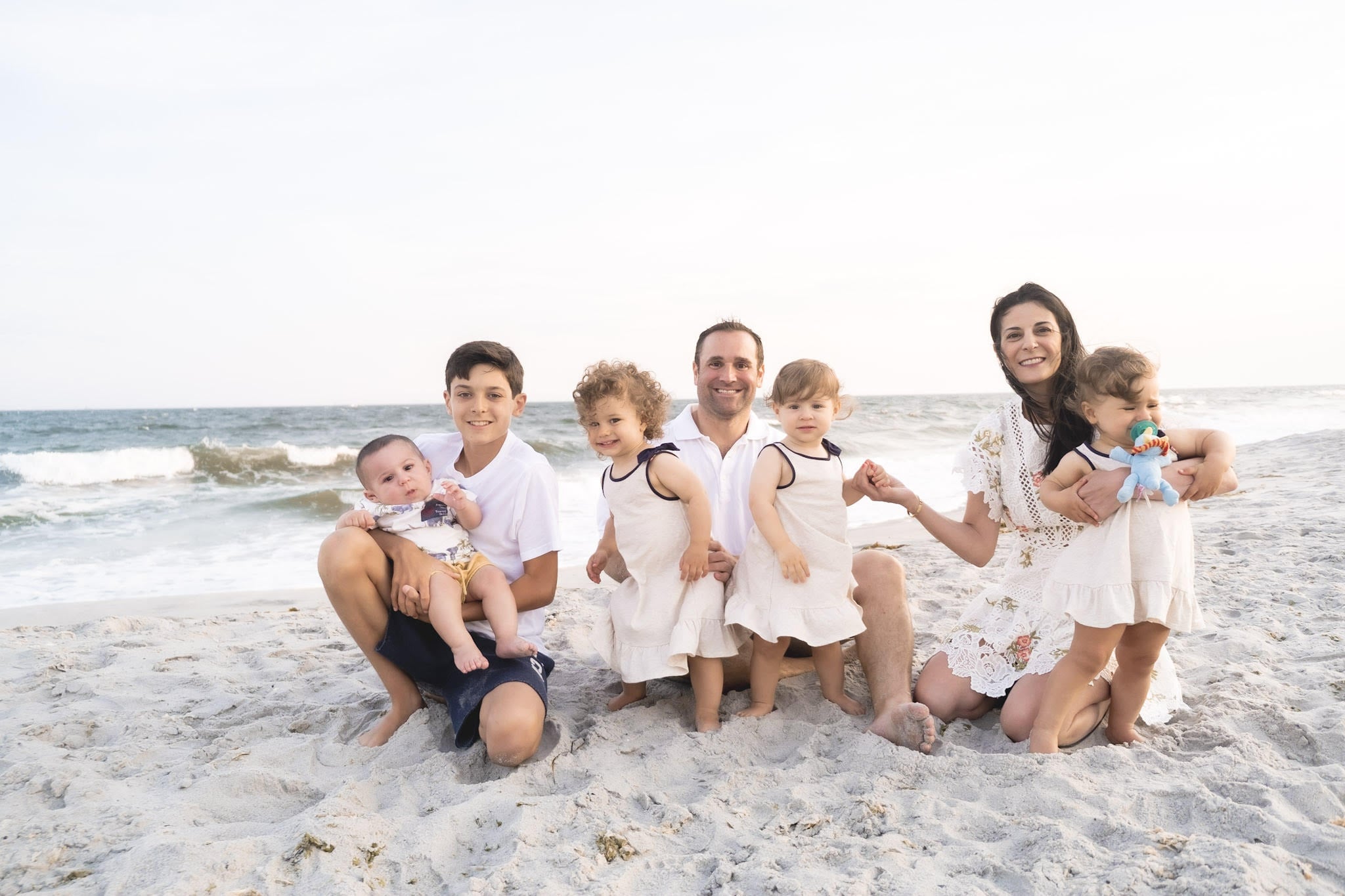 Dylan was born early at 29 weeks and experienced some developmental delays, but despite his early arrival, Tracy says, "He's doing great."
Today, Tracy tracks all four babies' biggest moments on Instagram, including their first haircuts, first dentist appointments, and first steps. "We have a built-in routine with all of our kids that allows us to get through each day with a smile," the mom of five told POPSUGAR. "We have a very strict schedule with the kids. I think it's the only way to survive with multiples. The kids all nap at the same time so we get a break, but all eat, bathe, and go to bed at the same time, too. It's key to keep your sanity but also allows us to have a lot of fun when they are up."
With so many babies in the house, Tracy says her favorite mom moment so far has been seeing all the love her children have for one another continue to blossom. "My favorite moment was when we brought home Dylan, and the three girls and Hunter surrounded him and kept trying to kiss him the entire time," she said. "It was so magical to watch how much they loved him during the initial meeting. It was like they knew he was their brother and that meant the world."
As for parents who are struggling to conceive or considering surrogacy, the proud mom of five believes it's important to hold on to hope. "Never give up and have faith — just look at me! . . . Life is filled with beautiful surprises!"