Montana Day Care Worker Assaulted by Drunk Father
This Is Tragic: A Day Care Owner Was Assaulted Protecting Children From Their Drunk Dad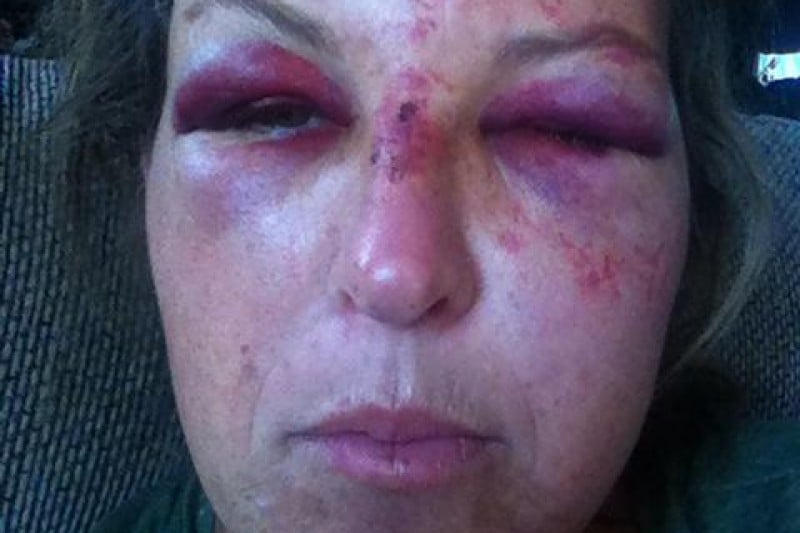 Martha McClure is the proud owner of Martha's Mini Daycare in Ronan, MT — and after over a decade of dedication to child care, she was tragically assaulted for protecting three children.
Last Wednesday, McClure was watching three toddlers who had previously been removed from the care of Francis Jackson, their father. According to BuzzFeed, Jackson had been prohibited from seeing his children — who are currently pending adoption — by Deputy Lake County Attorney James Lapotka. Jackson subsequently broke the mandate and attempted to pick up his children from Martha's Mini Daycare with an unidentified woman.
Not only was Jackson legally not allowed to see his children, but McClure alleges that he also seemed intoxicated and smelled of alcohol. When he aggressively persisted, McClure secured the children inside and walked outside armed with a snow shovel — at which point Jackson and the woman began to viciously attack McClure. Jackson and the woman then fled the scene. Jackson has since been arrested in Washington, and he faces charges for aggravated burglary and custodial interference.
Meanwhile, McClure faces a long road to medical recovery. As a result of the assault, she suffered a lot of facial scarring and bruising and had to undergo eye surgery on Oct. 12. McClure's friend Krista Osterwyk-McKnight has started a GoFundMe campaign to cover her medical bills. At press time, $14,215 of the $15,000 goal has been made.