Mother Denied Tubal Ligation at Hospital
After This Mom Was Denied a Tubal Ligation, Politicians Sprung Into Action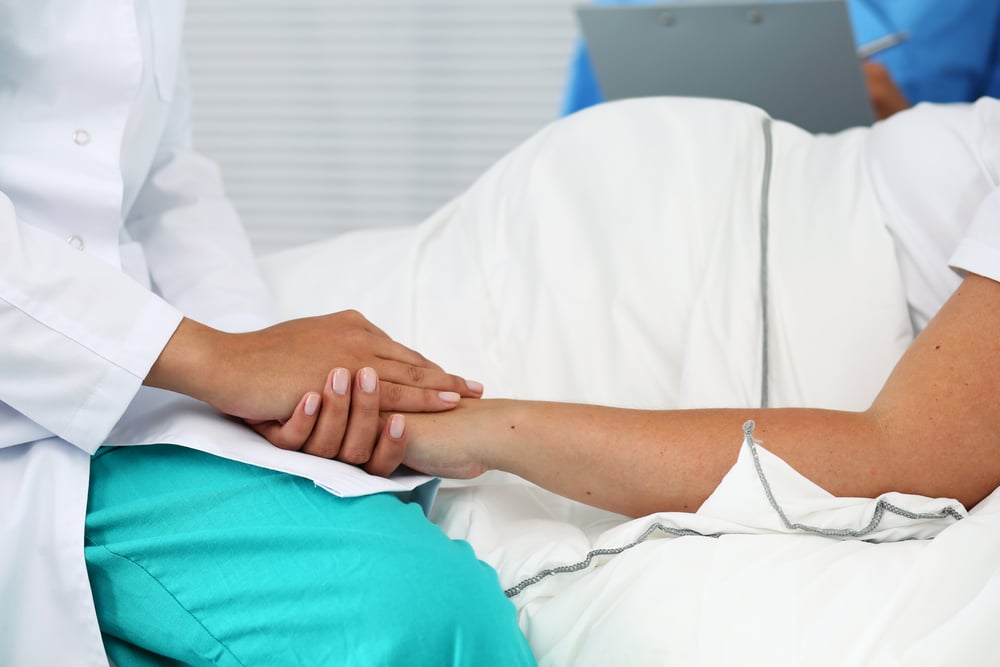 Should the hospital you deliver in determine the type of procedures you're allowed? Currently, they can — and they don't have to be upfront about it. But all of that may change in the state of Illinois thanks to a mom who's fighting back.
Two years ago, Angela Valavanis entered the hospital to deliver her son. In her birth plan, she indicated that if she required a C-section, she'd like to have a tubal ligation at the same time. With one daughter already at home, and having miscarried twice before, Valavanis did not want any additional children and thought it made sense to have her tubes tied while she was already opened up for the delivery. Moments before the surgery she was informed that the tubal ligation would not be performed because it was a Catholic hospital and their policy does not allow contraception procedures to be done within their walls. Valavanis says she was never informed of this during her pregnancy.
"I knew that doctors are allowed to refuse to perform procedures based on religious beliefs, but I didn't know that an entire institution could just say, 'No, we don't do that,'" she told Yahoo Parenting.
It turns out they can. Current laws allow religious hospitals to deny procedures that go against their beliefs — and sterilization goes against Catholic beliefs. Illinois lawmakers are hoping to modify that. Senate Bill 1564 doesn't deny religious-based institutions the right to deny services, but it would require them inform patients about services and treatments that aren't offered based on the institutions' beliefs. It would give patients the time to make other plans so they could find another location, if they chose, to have the procedures done.
The bill has passed the Illinois Senate and is awaiting approval in the House. Pundits expect Illinois Governor Bruce Rauner will sign it into law if it passes both.
As for Valavanis, she has yet to have her tubal ligation. The idea of undergoing another surgery was just too much for her. But she has switched doctors. And her story is being used by legislators to get their bill passed.