Mother Drives Car Into the Ocean
Mom Drives Her Children Into the Ocean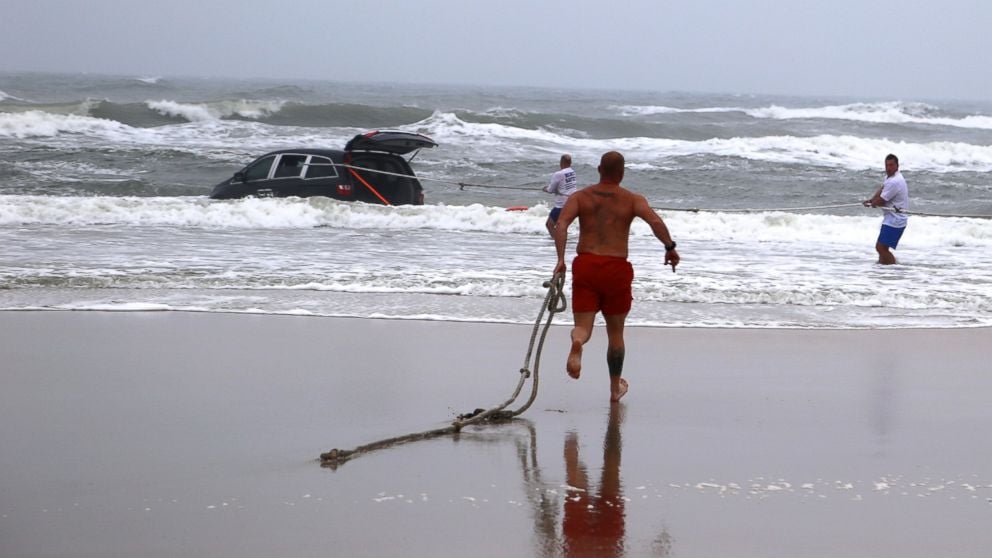 It's the type of thing you only have dreams, or rather nightmares, about — struggling to stay afloat in rough waters. For three kids in Florida, however, this nightmare came to life on Wednesday after their mother drove their car into the ocean. At first, bystandards didn't think twice about seeing a car drive down the beach, it is legal in Daytona, FL, after all. But after the car turned toward the water and they heard the children's scream, beachgoers rushed into action.
"The two in the back seat was crying, with their arms out saying 'Our mommy's trying to kill us, please help,'" Tim Tesseneer, a former volunteer firefighter and one of the on-site rescuers, told Huffington Post.
To see what happened to the three children, ages 3, 9, and 10, read the full story on Huffington Post.
Source: ABC News