POPSUGAR
/ Presented by /
H&M
My Daughter's Favorite Store Is H&M
I Never Knew H&M Made Children's Clothes; Now I Won't Shop Anywhere Else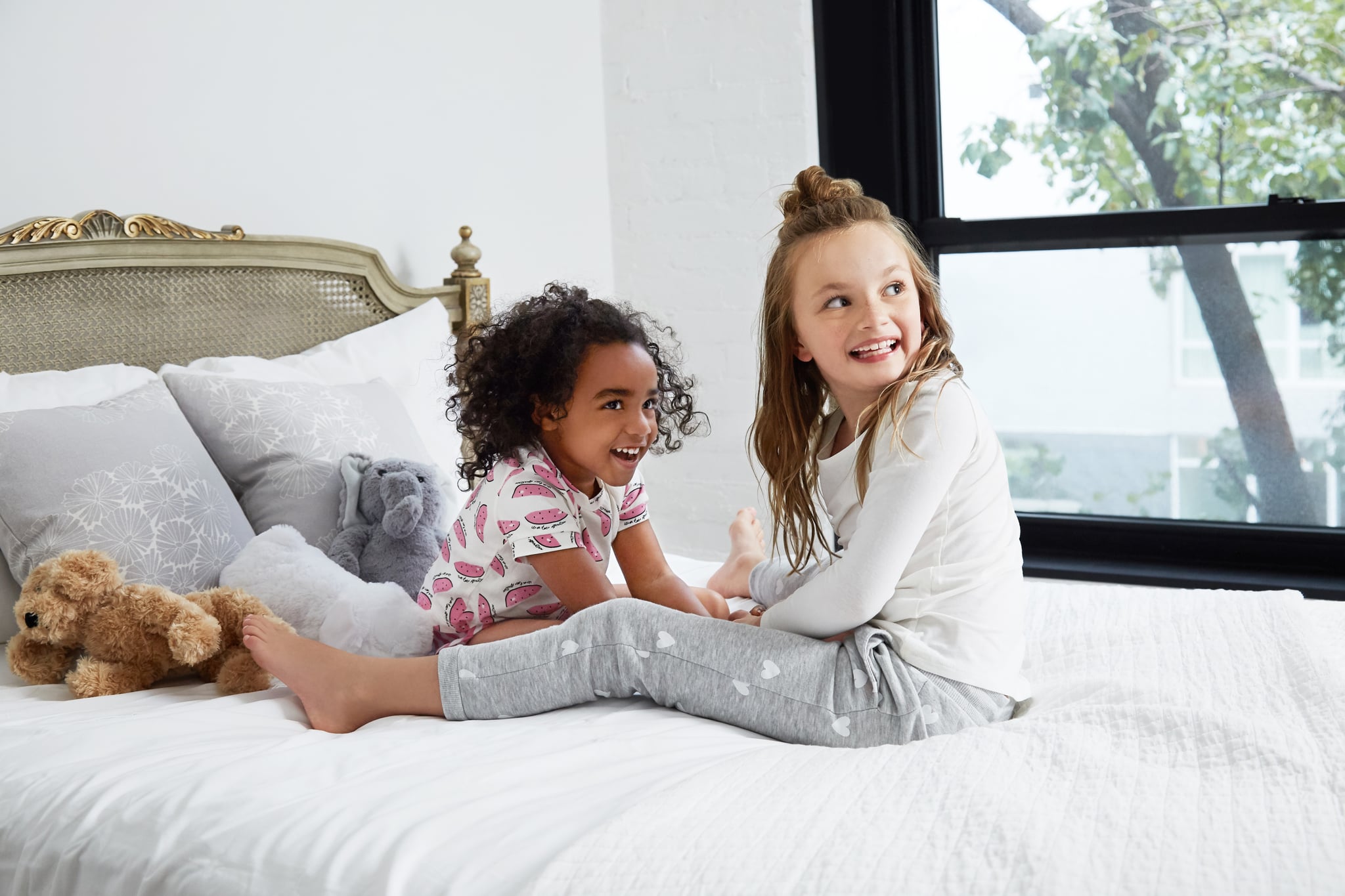 When it comes to shopping, I've always been a creature of habit. I have my small handful of go-to stores and almost never shop online. After my children were born, it was no different. There were three stores whose children's clothes I liked, and they were all in close proximity to one another in the mall, so it never occurred to me to try anything else.
Last Spring, my husband and I were at the mall with our oldest daughter. For the first time, we ventured down to "the other end" so he could go into the sporting goods store. Rather than be bored to death looking at athletic equipment, I figured I would walk around and see what that side of the mall had to offer. H&M was just outside of the entrance to the sporting goods store and had a large display of children's clothing in the window. Until then, I hadn't known that H&M carried children's clothes, so instead of walking the mall, I took my daughter inside.
Mind. Blown.
I was awestruck when I saw the price tags during that first visit to H&M. Surely there was a catch, but I couldn't figure out what it was. The clothes didn't seem to be lacking in quality — in fact, many of the things my daughter had in her wish-list pile actually felt better than some of the items I had bought from other stores at triple the price — and they were adorably stylish. I had to give them a shot. Since she lives for dresses, my daughter's excitement peaked when I said yes to two of H&M's two-pack dresses. If they fell apart, shrunk in the wash, or my daughter destroyed them on the playground, I would only be out $20.
My daughter lived in those four dresses for months, and they didn't fall apart or shrink. In fact, they held up really well. It turned out that there was no catch, but there were some added bonuses. Since they were so affordable, I wasn't uptight about my daughter's insistence on wearing them to the park or while doing arts and crafts. As long as they were clean, I let her wear them whenever and wherever she wanted. She was thrilled.
A lot of the brand's kid and baby clothing styles coordinate as well, and since I also have 1-year-old twin girls, who I prefer to dress in coordinating styles as opposed to matching ones, H&M made shopping easier.
Since that first trip into H&M a year ago, it has become my favorite place to shop for my 5-year-old's clothes. She is always able to find things she likes, which makes our shopping excursions relatively painless, and when we're done with the clothes, she has fun picking out an accessory or two. And while toddlers are notorious for picking out the tackiest things they can find, the clothing at H&M is all so stylish (and age appropriate) that even I like almost everything she picks out. With Spring and Summer just around the corner, a wardrobe update is in our near future. Luckily, I know exactly where to go.
Image Source: POPSUGAR Photography / Diggy Lloyd