My Little Pony Relaunch 2018
The Original My Little Ponies Are Being Rereleased, and My God, There Were Some Good Things That Happened in the '80s
I hate to be that person who bemoans modern-day this or that, who reminisces a bit too much about the good old days and who complains about how this generation of kids just doesn't get it. I hate to be that person. But, have you seen the My Little Pony dolls that the youth of 2018 have to play with?!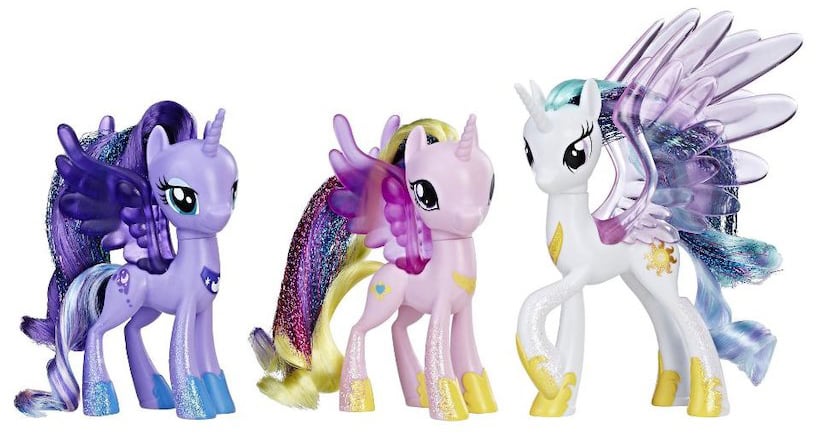 Those are decidedly not the magical little ponies of my glorious '80s childhood.
So you can imagine my legitimate inner-child freakout when, in honor of the brand's 35th anniversary, Basic Fun toymaker announced that it re-created the six original 1983 pony friends — Blue Belle, Cotton Candy, Butterscotch, Snuzzle, Blossom, and Minty!
These collector's-edition My Little Pony toys have the more robust silhouette we remember and the long, shiny hair we've longed to comb, braid, and irreparably cut when our parents aren't looking. Plus, each one comes with similar classic accessories, like a miniature plastic comb, hair ribbon, and a collector poster that we'll beg our kids to keep in mint condition.
They're already on sale at Target and Toys 'R Us — you've waited three decades for this, so don't wait another minute.
Read on for a closer look at the My Little Pony dolls from a simpler time that you can buy now. Plus, get a sneak peek at the six original Rainbow ponies, which will be making their return to toy store shelves in August. Be still our '80s-born hearts!