NFL Controversies and Young Fans
I'm the Mom of a Young NFL Fan, and Our World Is Rocked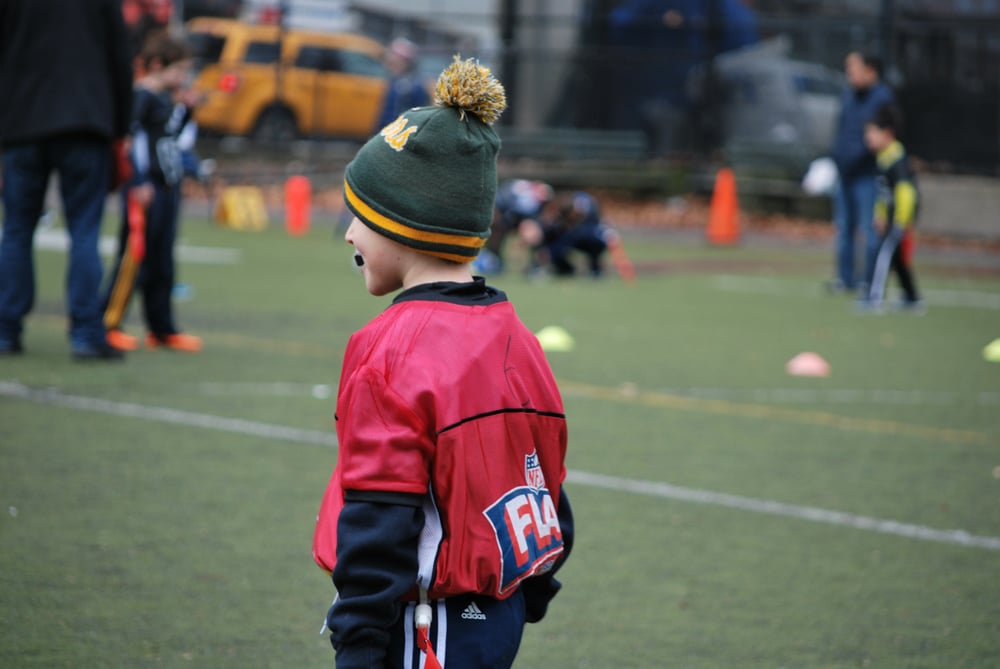 My name is Rebecca Gruber, and my son is an NFL fan. Let me restate that: we are a family of NFL fans. I grew up a die-hard Washington Redskins fan (and yes, we called them the Redskins), my husband bleeds blue for his beloved New York Giants, and my oldest son declared himself a Green Bay Packers fan at the ripe old age of 3. Our Sundays are spent decked out in our team colors, cheering on our favorite teams, and rooting for our favorite players. And this year, for the first time, my now-8-year-old joined a fantasy football team — one run by the NFL Rush Zone, an online community for kids run by the NFL.
Is the sport rough? Yes, but that is the nature of the game. Do we moan and wince when players get tackled with an unusually hard hit? Yes, but again, that's what football is.
But the events surrounding the league over the past week, and really over the past year, are making me second-guess our Sunday rituals. At 8 years old, my son is old enough to turn on ESPN every morning and hear what is going on — we can't hide it from him. Last week, when the video of Ray Rice slugging his then-fiancée surfaced, he came running into our bedroom to ask what domestic violence was. That led to our first conversation about respect and the importance of having positive role models in our lives. I thought the conversation went well, until he asked me why, if what Rice did was so bad, the NFL only originally suspended him for two games.
Uggh. He got me.
For that, I really didn't have an answer. I could only respond that the NFL didn't use good judgment and it had to revise its form of discipline, just as I sometimes do. Thankfully, he accepted that answer and went about his merry way. But I couldn't stop thinking about the lack of authority the NFL took on the issue.
Then, on Friday night, news of Adrian Peterson's indictment for child abuse hit the news cycle. I knew that this story was going to raise more difficult questions — both because Peterson is a more widely known star and because of the victim in this case, his 4-year-old son.
On Saturday morning, as predicted, my son marched in and announced that the Vikings running back wouldn't be playing this weekend — and then he asked us what a switch was. I braced myself as I explained the story to him. As expected, he recoiled in horror. The idea of a father purposely beating his son with a stick — until he bled — for pushing an older sibling was possibly the most horrible thing my child had ever heard. In that one moment, his innocence was lost.
Yes, I explained that there are laws against this and that is why Peterson was indicted. Yes, I explained that we don't believe in corporal punishment, but that some families do. And yes, I explained that I was proud of the Minnesota Vikings for taking him out of the game. But like ESPN's Hannah Storm, a mother of three, says, I began to wonder what the NFL stands for.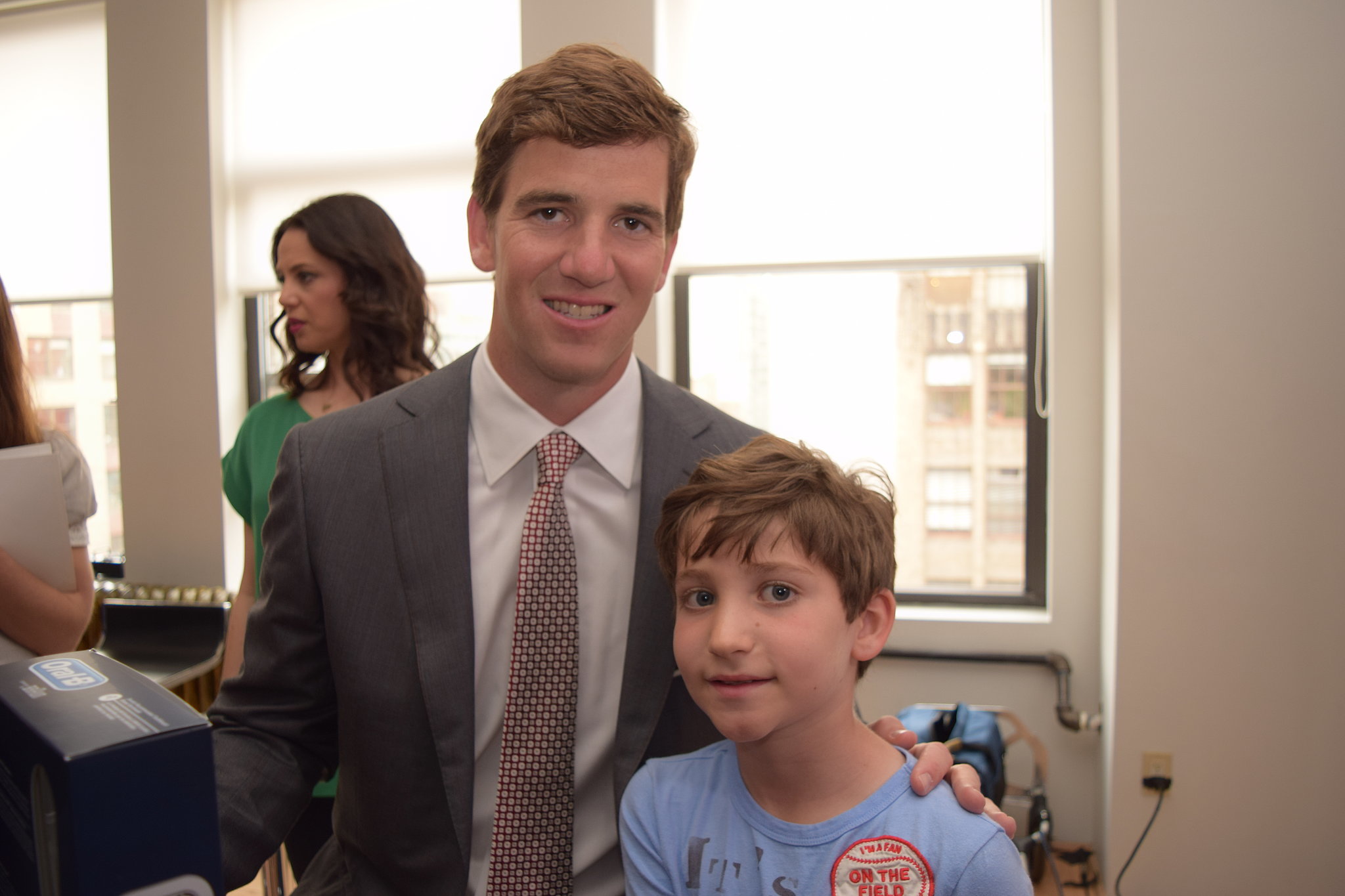 We spent much of our weekend pointing out the role models in the league. Eli Manning (who my son had the honor of meeting earlier this year), who dedicates his time and money to causes like the Eli Manning Children's Clinics. The Cincinnati Bengals, who put a player on their practice squad last week because his daughter is battling stage-four cancer and he needs the insurance. And my son's NFL hero, the Packers' Aaron Rodgers, who is an outspoken advocate for Raise Hope for Congo.
There are heroes to be found in the league — many more than the degenerates who are making headlines today — you just have to find them.
Our NFL world has been rocked. My son's innocence to some of the horrors of the world has been taken away. And bigger conversations — ones that we weren't necessarily prepared to have — are occurring. But maybe that's a good thing. Get the conversations started early. Then, perhaps, we can prevent the cycles from occurring again. As ESPN analyst Cris Carter emotionally says in the video below, "It's the 21st century — my mom was wrong. She did the best she could but she was wrong about some of that stuff she taught me and I promised my kids I won't teach that mess to them."