Native American Boy Disciplined For Mohawk Hairstyle
Native American Boy Pulled Out of School Over His Traditional Mohawk Hairstyle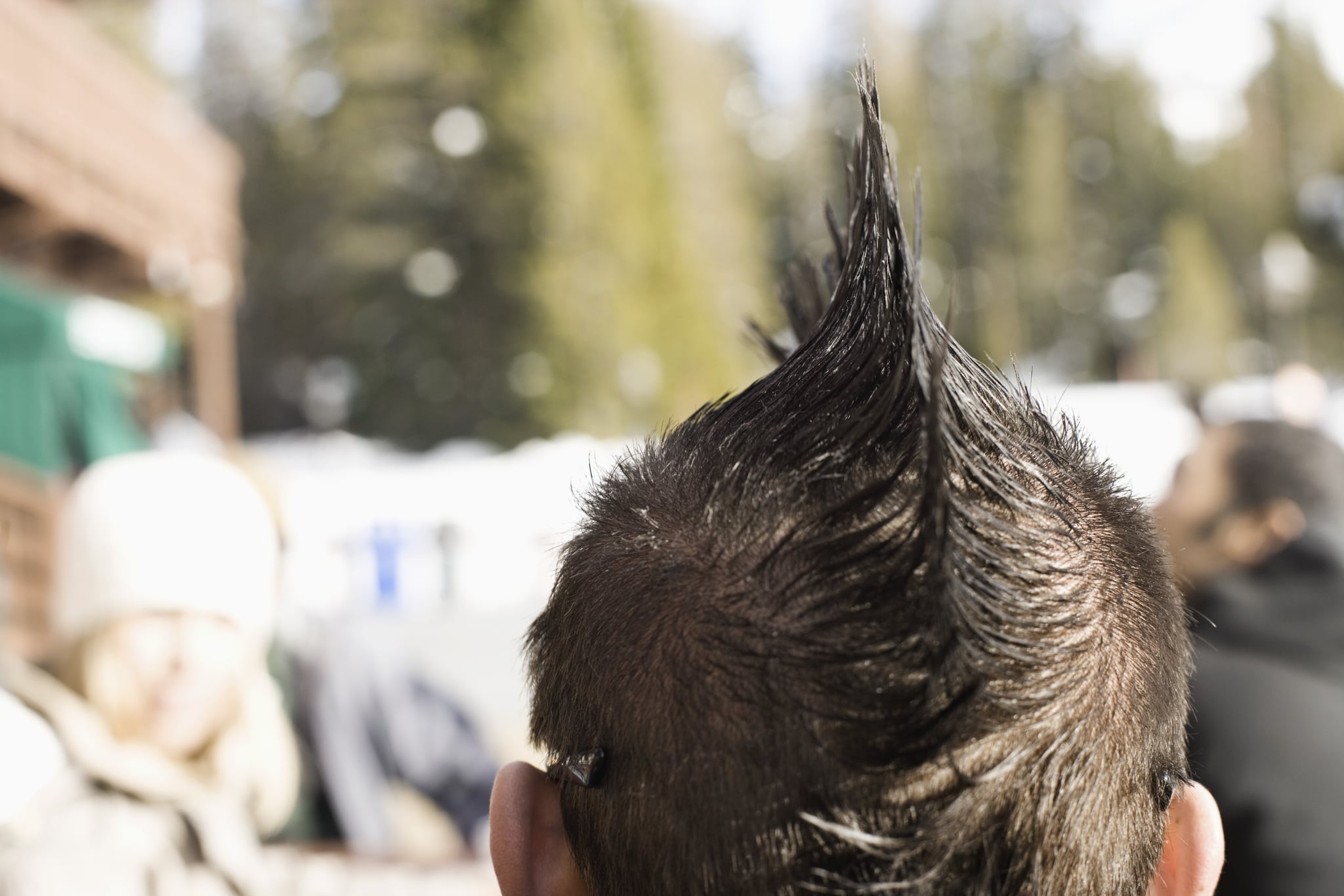 In the weeks following back-to-school season, we've read plenty of stories about strict dress-code policies resulting in kids being sent home. From punishment for unique hair dye jobs to bans on "tight" clothing, many of these stories felt like arbitrary restrictions on kids' rights to expression . . . but what happens when school rules actually infringe upon a child's cultural identity?
For a Native American second-grader named Jakobe Sanden, that's exactly what happened when his Santa Clara, UT, elementary school pulled him from classes over a traditional mohawk hairstyle.
According to Jakobe's father, Gary Sanden, the boy was sent to the principal's office because of his hairstyle, where administrators called his parents and requested that they cut Jakobe's hair. "I told the superintendent I was in no means going to cut his hair because it's a symbol of who we are," Gary told the Washington Post. As members of the Seneca tribe, it is common for Jakobe and his peers to sport the hairstyle (which has since been appropriated by nontribal people for "style" purposes) as a symbol of their heritage.
The Utah school, interestingly named Arrowhead Elementary School, required the Sandens to jump through various hoops in order to get Jakobe's traditional hairstyle approved. After explaining the situation to various members of the Arrowhead administration, Gary and his wife, Teyawnna, were told to obtain a letter explaining the mohawk's cultural significance from tribal leaders. Explaining the difficulty of reaching high-ranking tribal officials, Gary described: "That's like calling up the governor of our state." Thankfully, he and Teyawnna were able to contact Seneca Nation Tribal Councilor William Canella, who wrote an appropriately scathing later on Jakobe's behalf:
"From past centuries to the modern era, Native boys have worn their hair in various lengths and styles to demonstrate their pride in their heritage. It is common for Seneca boys to wear a Mohawk because after years of discrimination and oppression, they are proud to share who they are. It's disappointing that your school does not view diversity in a positive manner, and it is our hope that Jakobe does not suffer from any discrimination by the school administration or faculty as a result of his hair cut."
The issue between the Sanden family and Arrowhead Elementary has been resolved, and Jakobe is allowed to wear the mohawk hairstyle to school, but it's extremely unfortunate that a symbol of his cultural heritage caused so much fuss.
Where does reasonable school policy end and discrimination begin? How would a 7-year-old child's hairstyle affect anyone else's ability to focus in a classroom? Let us know how you feel in the comments!